THE TOP 12 VALENTINE'S DAY MARKETING TRICKS FEW PEOPLE KNOW ABOUT
Find below the best Valentine's Day Marketing Campaigns tricks and ideas – you probably forgot – for winning Valentine's Day marketing results and outperform your competitors this year.
The more time you have to plan, the better the execution and results.
But not everyone has time to put a full-blown campaign into effect months ahead of Valentine's Day, and that's ok; you can still improve what you already have even at the last minute.
THE TOP 12 VALENTINE'S DAY MARKETING TRICKS FEW PEOPLE KNOW ABOUT
Whether you target the single couch potatoes who dine alone and binge on self-gifted chocolate while watching Netflix with their cats or those romantics who break the bank buying jewellery and flowers, you have a great opportunity to boost your sales on Valentine's Day with a well-executed marketing campaign.

TRICK NUMBER 1: OPTIMISE FOR VALENTINE'S DAY RELATED SEARCHERS
Ask your SEO company to present to you the low hanging fruit search opportunities you may have for this Valentine's season. Remember this is not only one day but can easily be two weeks your customers are looking for Valentine's Day deals, offers, promotions, ideas and inspiration.
As per below, you can see some very clear differences in search intent per platform.
| | | | |
| --- | --- | --- | --- |
| GOOGLE  | YOUTUBE | INSTAGRAM | PINTEREST |
| valentines day quotes | valentines day gifts | valentines day gift | valentines decorations |
| valentines day ideas | valentines day nails | valentines decor | valentines gift for boyfriend |
| valentines day gifts | valentines day nail art | valentines cookies | valentines day nails |
| valentines day cards | valentines day makeup | valentines makeup | valentines day pregnancy announcement |
| valentines day gifts for him | valentines songs | valentines day cake | valentines day crafts |
| valentines day gifts for her  | valentines day songs | valentines crafts | valentines day gifts for him |
| valentines day specials | valentines card | valentines treats | valentines day crafts to sell |
| valentines day movie | valentines day cake | valentines balloons | valentines day aesthetic |
| valentines day history | valentines day bradley cooper | valentines diy | valentines day decorations diy |
| valentines day meaning | valentines cake design | valentines day outfit | valentines day photoshoot |
| valentines day origin | valentines day kehlani | valentines day gift jewelry | valentines day cookies |
| saint valentines | valentines day trailer | valentines day gifts bracelet | valentines day  treats |
| valentines day 2021 | valentines day david bowie | valentines day gift strawberries | valentines day wreath |
| valentines day dinner | valentines day david firth | valentines day outfit | valentines day crafts for kids |
| valentines day cast | valentines day merrell twins | valentines day gift beauty | valentines day tree |
| a happy valentines day message | valentines day lani live | valentines day gifts resin | valentines day desserts |
| cookie swirl valentines day | valentines day movie songs | valentines day cup cakes | valentines day outfits |
| valentines day gift cards | valentines day linkin park lyrics | valentines day gift ideas | valentines day gift ideas |
| valentines day movies g rated | valentines day steve earle | valentines day memes | valentines day wallpaper |
| i hate valentines day | valentines day gift ideas for husband | valentines day giveaway | valentines day decorations for home |
| pick n pay valentine's day specials |   |   |   |
These searches are popular until the last minute of Valentine's day. So even if you are quite late to activate your Valentine's marketing, you still have a chance to increase your sales.
Must read > The most popular Valentine's Day hashtags for Instagram 
TRICK NUMBER 2: COVERT COVID CHALLENGES INTO OPPORTUNITIES 
With restrictions on indoor dining, some food retailers will transform their locations into "Valentine's day" themed drive-ins with carhop service. White Castle burger chain – in the USA – is one example.
Due to covid-19 pandemic, most people will celebrate Valentine's Day at home. This means those overpriced restaurant menus and the infamous Anti-Valentine's parties with "kissing" booths will not be available this year.
TRICK NUMBER 3: PROMOTE OTHER CELEBRATIONS
Single Awareness Day (Monday 15th Feb) and Galentines Day (one day before Valentine's Day) will also be celebrated at home.
TRICK NUMBER 4: CHOOSE THE RIGHT CHANNELS VALENTINE'S DAY
You can use a great variety of marketing channels to promote your "Valentine's Day" campaign. If you have limited time, resources and budget consider an email drip campaign targeting customers who took your last year Valentine's Day offers.
Some other channels may include:
Social media: you can post about your Valentine's day promotions and competitions.
Your website. create a section on your website and promote it on your homepage and key product pages promoting your Valentine's Day deals.
Affiliates. send email reminders to your affiliates about your latest Valentine's Day offers and promotions. Include images and banners they can use.
✪ Expert tip: Did you know you can create email marketing sequences with tools such as Active Campaign for Valentine's day? An example can be sending a variety of emails to your last year Valentine's customers with some great offers and great content on how to enjoy the day.
TRICK NUMBER 5: ANALYSE LAST YEAR PERFORMANCE
Look for trends, such as:
What sold well? Did any products outperform your Valentine's expectations last year? Be sure to stock up this year. And since there's limited time until the big day, stock up SOON! And if you left with other products sitting on your shelves well into March, be sure to cut back on those to avoid clearance sales as the Valentine's Day season winds down.
What was the average spend per purchase? Are there ways you can increase it? Retailers may want to consider setting up a small impulse-buy section with stuffed animals, balloons, and gift tags near your register, for example. Restaurateurs could set up a display with sampler trays of best-selling appetizers and desserts that can be pre-packaged and recommended to customers who come in for gift cards. Spa and salon owners can do likewise with gift baskets that include samples of your most popular products. For more restaurant specials you can offer to draw in the Valentine's Day crowd.
What days and times were busiest? Be sure you're staffed up and well-stocked on those days. For other days with low traffic, consider holding special events and sales to draw in even more traffic and keep your guests browsing longer.
Make sure you talk to your staff who were with you last year. They're sure to have some great input and ideas for this year. With all of this info in hand, you now have a good idea of the mix of products, services, and holiday-specific items you should focus on this year. From here, you can begin putting together your Valentine's Day promotion plan by working backwards from February 14.
Decide what you will promote, when, and where—and be sure to think about all of the Valentine's Day marketing channels that are available to you, such as email marketing, direct mail, social media, and in-store signage.
TRICK NUMBER 6: NAIL DOWN ALL THE CONTENT YOU NEED
Make a list of your key content pieces for Valentine's Day. These may include:
Offers
Copywriting for your landing pages and Social posts, paying special attention to your headlines, descriptions and call to actions.
Visuals: Photos (inc gifs, memes) and videos
Consumer contests/competitions
Your content pieces will great to have them before your Valentine's Day business starts to pick up. Once you're happy with it, schedule your campaigns in your email marketing software and social media management tools of choice.
Looking for Valentine's Day promotions you could use in your business? Try these 11 heartfelt Valentine's Day ideas to increase gifting and grow your business on the most romantic day of the year.
TRICK NUMBER 7: CHOOSE THE RIGHT TIME TO LAUNCH YOUR VALENTINE'S DAY CAMPAIGN
Consumers will start browsing for Valentine's Day gift ideas from late January, so it's important that your Valentine's Day promotions, content and decorations are ready when they visit your website or store.
Keep in mind that some marketing tactics take a little more time to execute than others. You may be able to create and deploy social media posts up to the last minute, but it might be a little late to plan on rolling out a direct mail campaign. Unless you're ready to roll this out in the coming days, you may need to rethink your Valentine's Day marketing strategy to incorporate ideas that can be executed quickly.
If you've deployed any marketing campaigns already, or plan to in the coming days, be sure to keep an eye on your email and social campaigns to ensure everything you already have scheduled rolls out as planned. Talk to your staff to make sure they're prepared to handle Valentine's Day rush that might ensue, and that they're prepped with everything they need!
💡Tip: Do not rely on your organic social media reach, Facebook is showing business page's post to around 1%-3% of their followers. This means very few people will see your Valentine's Day posts. You will need to run a Facebook advertising campaign to reach your potential Valentine's Day customers.
Example: Let's imagine you have a fine dining restaurant in Surry Hills, Sydney, Australia. You have created a fantastic Valentine's Dinner set for two people. You want to get fully booked. One way is to target the right people with a hyperlocal Facebook ad using "Facebook ads detail targeting options". As per below, you can cherry-pick only the people who are near your business. Even if the audience selection is too specific, it is ok. You do not want to waste your dollars. With Facebook ads, you could target people whose life events are: New relationship, Newly engaged, Newlywed and who are in a 1-mile (1.6 km) ratio to your restaurant. The same could apply for a flower shop, gift shop, etc. You can even narrow down this selection to only "Diners" and exclude people who like "Fast food". If you are not familiar with advanced Facebook Advertising targeting, we can help you (just contact us) or you can get a print-friendly version of all the Facebook Advertising targeting options list.
TRICK NUMBER 8: TRACK YOUR VALENTINE'S DAY MARKETING CAMPAIGN RESULTS
If you've been preparing for Valentine's since the beginning of the year, you'll have plenty of time to monitor your promotional efforts and tweak anything that doesn't seem to be working—or double down on what is. If you are already a bit late, there's still a few quick tips you can follow to capitalize on the last-minute audience:
Depending on in-store sales, move hot-selling items to a more prominent display or introduce new promotions to juice up slow sales.
For last-minute shoppers, there is an opportunity to provide personalized service to help customers find the perfect gifts and upsell them on additional purchases.
Run a campaign with Groupon or another daily deal website! Valentine's Day is one of Groupon's busiest times of the year and draws tons of customers to the site looking for the perfect gift for loved ones! Now's a great time to get your products and services in front of this audience for the holiday.
Try a "Valentines Day" referral marketing campaign with PartnerStack. A well set up referral marketing program can increase sales of your Valentine's Day campaign.
Keep your eye on the numbers—and don't be afraid to adjust your plans as needed—right up through February 14. Once your Valentine's Day marketing plans are in full swing, you can breathe a sigh of relief, and start thinking about Easter and Mother's Day!
TRICK NUMBER 9: TAKE A LOOK AT OTHER CAMPAIGNS FOR INSPIRATION 
Check out these best Valentine's Day marketing campaign examples for inspiration.
TRICK NUMBER 10: PAY ATTENTION TO YOUR CAMPAIGN'S CREATIVE ELEMENTS 
What should a brand do on Valentine's if they aren't selling candies, jewellery or flowers?
Make a parody: with so much going on a parody surely will take people's attention.
Think about singletons as well as couples. Remember that love can be for a friend, parents, children, pets.
Go controversial (in a sexy way).
Invite your customers to be part of it via contest or competition that will bring lots of user-generated content.
TRICK NUMBER 11: SEND A WELL CRAFTED SUBJECT LINE ON YOUR EMAILS 
The Retail Email Blog does a very good job of documenting the most interesting subject lines that are used on Valentine's Day email marketing campaigns. Our favourite selection is:
What's better than flowers or candy for Valentine's Day?
Used by Fredericks of Hollywood in their Valentine's Day campaign.
Cupid made us do it – 14% OFF EVERYTHING! Just today
Used by Norm Thompson
Love at First Sight, Plus Complimentary Shipping
Used by Tiffani
20% Off + Tips to Create a Mood in the Bedroom
Used by Art.com
You can also use the Active Campaign email subject line generator tool. In fact, this article was conceived by a suggestion given by this tool 👍🏼
Don't have a valentine's day email template yet? No worries… Check out this Valentine Email Template + Online Emailbuilder 2.1
TRICK NUMBER 12: AVOID USING ELEMENTS WITHIN YOUR CAMPAIGN THAT CAN BE HIGHLY CRITICISED
Starbucks has been highly criticised for their use of plastic cups in their Valentine's Day promotions.
Must read > The most popular Valentine's Day hashtags for Instagram 
NEXT
Email this article to your team or colleagues!
Need Valentine's marketing support or training? Contact us below ⬇
No Fields Found.
This article was brought to you by…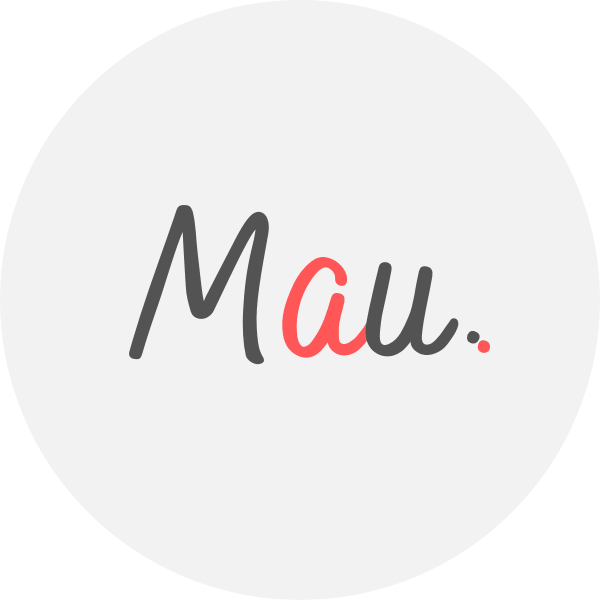 Mau is a Senior Digital Marketing Specialist with 15+ years helping clients solve their digital marketing challenges. Mau is a certified Facebook & Adwords Professional, Certified SEO Consultant and industry speaker. Mau trains marketers via Strategy Workshops & Training Sessions inc his popular Digital Marketing Plan & Social Media Plan templates. Subscribe to Mau's e-newsletter connect on LinkedIn Instagram Facebook
eDigital – Australia's "Digital Marketing" Destination