THE BEST VALENTINE'S DAY CAPTIONS FOR INSTAGRAM
Copy-paste some of the best Valentine's Day captions for Instagram. Need Valentine's Day marketing support? Contact us
Must read > Best Valentine's Day marketing campaign tips, ideas and examples
THE BEST VALENTINE'S DAY CAPTIONS FOR INSTAGRAM
FOR COUPLES
Valentine's day love?! We LOVE to see it 😍💕 treat the partner of your life to a sweet v-day surprise! Snag this new lovable XYZ in stores & online now for ONLY $ each! 😱  which cutie is ur fave?? 👀👀
Counting down to the sweetest day of the year!! Are you ready for Valentine's Day?! I've been preparing my home, but I still need some gift ideas for my Sweetheart!! Any suggestions??
Grow old along with me, the best is get to be.
ROMANTIC & LOVE 
Love is in the air!💕 Valentine's Day is coming up and we have lots of XYZ to share with y'all 😍  This is a XYZ with VVV! Covered in these adorable hearts we made with CCC!💕 ✨ What do y'all think?! Have a wonderful day loves!😘
You are kinda, sorta, pretty much always on my mind.
You have my whole hear fro my whole life
I am obsessed with you in a non-creepy way
FOR WIFE 
Turns out I like you more than I originally planned
I met you, I liked you, I loved you, I am keeping you.
FOR HUSBAND
I am yours, no refunds or exchanges.
Feed me and tell me I am pretty.
Don't tell me you miss me, tell me you are outside with pizza. Actions, babe!
CUPID
"I am precise, Do not worry, you are in love" Cupid.
SINGLE PEOPLE
Breakable hearts will be available to pre-order for Valentine's Day! 💘💘💘  Loaded with self-pleasure toys from @ FOOD
Sundae LOVE pops are on the menu NOW through Valentine's Day ❤ Chocolate cake, dipped in pink white chocolate, dripping with dark chocolate, sprinkles and a cute fondant heart. Open Mon-Sun 10am-5pm
The cutest $6 Valentine's Day cupcakes from @ 😍💕
Pretty little Valentines that taste as good as they look! Now accepting Valentine's Day pre-orders…link in profile to order anything your heart desires! ❤️
I doughnut what I would do without you.
FUNNY 
You are the avocado to my toast.
Happy valentine's day! But if this card is not going to get you naked, I do not really see the point.
You are my kind of weird.
I want to spend every irritating minute with you
FOR FRIENDS
Made these cuties for some of the most important besties in my life! Would you feel the love with this xyz? 😋
Friends are medicine for a wounded heart and vitamins for a hopeful soul.
You do not even know that I know you know I know you like me more than a friend.
SHORT
Here together, friends forever
By the way, I am wearing that smile you gave me
SIMPLE
My favourite place is inside your hug
My best day and my wildest dream is you
DOG
I labr-adore you
I love you almost as much as my dog
Roses are grey, violets are also grey, I can't see colours but I still think you are great!
ANTI-VALENTINES
I do not need love, just a bar of chocolate from you.
Valentine's Day: bla blah blah > drinks > sex.
Happy Alentine's Ay! For those who do not get the V and the D.
I have a PHD Valentine's present for you.
Any plans for valentines? I will be in my bedroom, making no noise, pretending that I do not exist hehe.
PUNS
You are one in a minion
You're soda lightful
Are you feline what I am feline?
I can't eggsplain all that I am feeling
Let's give them something to taco bout!
Must read >> Top Valentine's Day hashtags for Instagram
NEXT
Must read >> How to write the best Social Media Strategy
Contact us below ⬇
No Fields Found.
This article was brought to you by…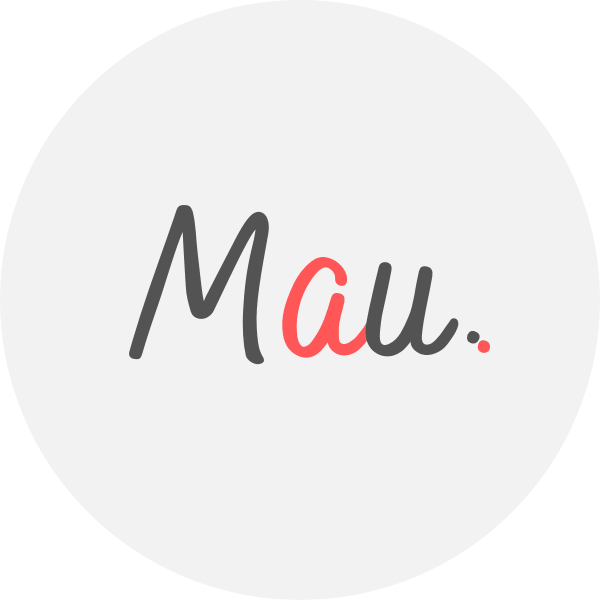 Mau is a Senior Digital Marketing Specialist with 15+ years helping clients solve their digital marketing challenges. Mau is a certified Facebook & Adwords Professional, Certified SEO Consultant and industry speaker. Mau trains marketers via Strategy Workshops & Training Sessions inc his popular Digital Marketing Plan & Social Media Plan templates. Subscribe to Mau's e-newsletter connect on LinkedIn Instagram Facebook
eDigital – Australia's "Digital Marketing" Destination