THE BEST 23 USER TESTING SOFTWARE IN 2021
Find the best 23 user testing software and user monitoring tools for websites and apps usability. Choose the best usability platform to boost your conversions. Curated by Mau, a Senior Digital Marketing Specialist at eDigital.
THE BEST 13 USER TESTING SOFTWARE IN 2021
Listening to users is important but seeing the real usage is even more crucial. For these, you need to install different usability, user testing and monitoring software (aka experience monitoring software) and/or user behaviour apps.
Affectiva Facial expression video testing tool.
Amplitude Understand your users, rapidly release better product experiences, and grow your business.
Chalkmark Increase your customer conversion and task-oriented success rates by getting quick feedback on designs before you implement them.
ClickTale offers heatmaps showing which elements of product pages users were interacting with the most.
Crazyegg Understand the customer journey with Snapshots, Heatmaps and Recordings
Use our visual reports Crazy Egg and individual session recordings Crazy Egg to get to know your website visitors – where they're coming from, where they're navigating to, and where they're getting stuck – so you can make design changes with confidence.
Fathom Provides simple, useful websites stats without tracking or storing the personal data of your users.
FullStory An app that captures all your customer experience data in one powerful, easy-to-use platform.
Google Analytics Measure your advertising ROI and track your sites and applications.
Google Optimize Easily run tests on your website's content to learn what works best for your visitors, including A/B, multivariate and redirect tests.
Heap Automatically capture every web, mobile, and cloud interaction then retroactively analyze your data without writing code.
HotJar Hotjar heatmaps allow you to visualise user behaviour – Understand what users do on your site by visually representing their clicks, taps and scrolling behaviour. Hotjar's Recordings tool shows renderings of real actions taken by visitors as they browse your site, capturing mouse movement, clicks, taps, and scrolls across multiple pages. Recordings help you identify issues and blockers your users face that can inform your decisions on how to enhance user experience (UX) and drive conversions. Hotjar's integration with Google Optimize makes it easy to explore and compare differences in how your users experience your website test variants. The Hotjar and Google Optimize workflow are ideal for understanding how well users are able to complete their objectives and drawing better conclusions about your tests.
Inspectlet Stop guessing what your visitors want. Google Analytics tells you what, Inspectlet tells you why. Watch individual visitors use your site as if you're looking over their shoulders. Inspectlet records videos of your visitors as they use your site, allowing you to see everything they do. See every mouse movement, scroll, click, and keypress on your site. You never need to wonder how visitors are using your site again.
LogRocket See what users do on your site, helping you reproduce bugs and fix issues faster.
Mixpanel Get insights across all of your user-centric data to make smarter decisions and act faster based on how customers use your product or website.
Mouseflow Record mouse cursor movements.
Optimizely (Sample size calculator)
Pendo Measure and elevate the customer experience within their applications.
Qualaroo Analytics tell you what people are doing, Qualaroo website surveys tell you why. Uncover customer insights that lead to better business results. They offer a free trial.
Unbouce Build, publish and A/B test landing pages. Very useful for business idea validation.
Usability hub UsabilityHub is a remote user research platform that takes the guesswork out of design decisions by validating them with real users.
Usertesting.com Real-time feedback. From real customers. Wherever you work. So you can create experiences that get real results.
Visual Website Optimiser (vwo.com) tool for a/b testing of landing pages.
Whatusersdo Online usability testing and user experience research tool
Last note: Is your marketing not reaching your sales targets? Stop wasting your money on marketing that is not performing? Find how you can increase your sales with our eCom boost program!
BEST USER TESTING SOFTWARE IN 2021
was brought to you by…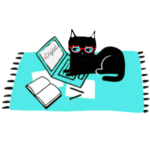 Mau is has been meowing digital marketing for 16+ years. A certified Facebook, Google Ads, SEO specialist and keynote speaker; Mau also offers marketing strategy support & digital marketing training. Mau's Digital Marketing Plan & Social Media Plan templates are used by hundreds of marketers. Subscribe to Mau's newsletter or connect on Linkedin Instagram or Facebook