TWITTER TRENDS REPORT 2021 USA
Find the Twitter Trends Report 2021 USA version. Written by MAU. Senior Digital Marketing Specialist at eDigital.
What are the most trending conversation topics in the USA? Discover how Twitter posts can tell you what's on people's minds and how your brand can stay ahead of what's happening.
Twitter insights on this report will uncover the most culturally relevant brands performing the best. Twitter analysed billions of Tweets from Dec 2018 to Nov 2020 to get a better understanding of the evolving cultural trends and conversations shaping the American future.
Source: Kantar, commissioned by Twitter, Cultural Relevance Research, Dec 2019, USA, Base = 100 US brands tested. Methodology: Correlation analysis, which shows the strength of the relationship for overall brand cultural relevance scores (NatRep) and Q3/Q4 brand revenue (source: Google Finance & secondary sources). Black Swan Data and CrowdDNA, commissioned by Twitter. Data period: Dec 2018 through Nov 2020, USA; Growth stats calculated from a linear trend line of monthly Tweet volumes.
Definitions:
Cultural relevance: as scored by our survey — cultural relevance is aligning well with what people have defined as culture: events, trends, and social issues that benefit everyone.
Brand revenue: financial records from Google Finance for the 100 brands we tested.
Correlation coefficient: the measure of the strength of the relationship between the two sets of variables
Need support with your Twitter marketing? Contact us below ⬇
This article was brought to you by…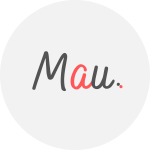 Mau is a Senior Digital Marketing Specialist with 15+ years helping clients solve their digital marketing challenges. Mau is a certified Facebook & Adwords Professional, Certified SEO Consultant and industry speaker. Mau trains marketers via Strategy Workshops & Training Sessions inc his popular Digital Marketing Plan & Social Media Plan templates. Subscribe to Mau's e-newsletter connect on LinkedIn Instagram Facebook
Are you a charity? Register for eDigital's Social Marketing Awards for a chance to win US$1000