THE BEST TWITTER MARKETING TOOLS IN 2021
Find some of the best Twitter marketing tools in 2021. Use some of the best Twitter marketing software & platforms to boost your Twitter marketing results.
THE BEST TWITTER MARKETING TOOLS IN 2021
(Former Socialbro) helps you automate the process of creating Twitter lists to target. Audiense Connect helps brands develop their target audience to increase the share of the market and raise brand awareness. Audience Connect platform takes an audience-centric approach to identify the right Twitter influencers to target, crafting the best acquisition strategies and measuring the impact. Packages start at $31/month. Key feature:
Search Twitter's entire audience and easily build audiences of highly relevant and targeted groups of people.
Automated personalisation when building creative, you can focus on creating audience-centric messages.
Understand who else your target audience loves and discover new groups to acquire through advanced lookalike modelling.
Pinpoint specific audiences and the size of the market, and its crossover with your competitors.
Create and deploy remarkable experiences that resonate with your key audiences.
A single platform that delivers micro-targeted paid and organic campaigns with measured impact.
Raise the profile of your business with highly targeted advertising and word-of-mouth outreach.
Engage at scale with Audience Experiences and analyse precisely what is working.
search most-followed people by keyword in a specific country.
tracks trending hashtags and shows "related" hashtags for any base terms you provide.
lets you discover, participate in, and easily host Twitter chats. It's also a useful tool for monitoring and archiving any hashtag streams.
This extension is pure automation. Find a profile that relates to your target audience is and launch the extension: it will start following everyone they follow. You can also use it to unfollow multiple accounts at once.
Turn your tweets into Instagram-friendly screenshots! 📸  More and more people are sharing their favourite tweets on Instagram. However, one of the biggest challenges of posting tweets on Instagram is that it can be a time-consuming task (especially if you want to post more than one). That's why Twinsta would make this task easier and faster while providing high-quality screenshots. Twinsta, is a new, FREE tool that easily generates clean screenshots of your favourite tweets to share on Instagram.
Need Twitter support or training? Contact us
Last note: Is your marketing not reaching your sales targets? Stop wasting your money on marketing that is not performing? Find how you can increase your sales with our eCom boost program!
THE BEST TWITTER MARKETING TOOLS – LIST
was brought to you by…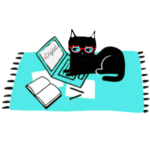 Mau is has been meowing digital marketing for 16+ years. A certified Facebook, Google Ads, SEO specialist and keynote speaker; Mau also offers marketing strategy support & digital marketing training. Mau's Digital Marketing Plan & Social Media Plan templates are used by hundreds of marketers. Subscribe to Mau's newsletter or connect on Linkedin Instagram or Facebook