ALTERNATIVE FOOD TRENDS ON TWITTER 2021
Find the latest alternative food trends on Twitter 2021. Discover top alternative food tweets and alternative food trending topics on Twitter 2021.
The "Alternative Food Trends on Twitter" USA Report April 2021 is out. Need support with your Instagram Marketing? Contact us today.
ALTERNATIVE FOOD TRENDS ON TWITTER – 2021
This reports analyses tweets related to food passions, good eats and food interests.
Brandwatch and Twitter share the top 5 trends around alternative food by looking at the share of voice year over year in the USA.
Food producers, supermarkets, food stores and restaurant owners can benefit from this report:
Power upcoming product launches using these Twitter insights
Inform your marketing, creative and content strategy
Understanding evolving food tastes and trends to spot new business or marketing opportunities
Download this report today ⬇️
A quick question for you:
How much of your time and money with Social Media Marketing is actually generating benefits for your business?

Is it really worth spending your limited time promoting on your Social Media accounts when you know you do not even own them?

Would you better off pivoting your marketing resources to other areas?
Just posting on Social Media will not result in boosting your sales and CLV (customer lifetime value). 
I see this ⛔️  MASSIVE ISSUE ⛔️  many times!
You can change the way you do Social Media Marketing by starting a successful social media strategy.
✅  Once you have your social media strategy defined, your social media executions will make more sense as they help you reach your expected marketing goals. 
In fact, a professionally well-crafted social media strategy will:
✔︎ Free up valuable time
✔︎ Make you produce far less but better quality content and
✔︎ Get you far greater results
If you believe you have a creative, passionate and curious mind, I invite you to read How to write the best Social Media Strategy to do Social Media Marketing in a far more meaningful and effective way. 😀
Do you require social media training for you or your team? Contact us today.
Final tip: are you not hitting your sales targets or your ads are not performing? Get an expert marketer to support you the whole year and help you boost your sales today!
This article was brought to you by…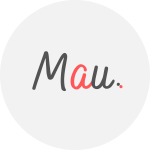 Mau is a Senior Digital Marketing Specialist with 15+ years helping clients solve their digital marketing challenges. Mau is a certified Facebook & Adwords Professional, Certified SEO Consultant and industry speaker. Mau trains marketers via Strategy Workshops & Training Sessions inc his popular Digital Marketing Plan & Social Media Plan templates. Subscribe to Mau's e-newsletter connect on LinkedIn Instagram Facebook