HOW TO COMPLETE THE MOC BAI VIETNAM VISA RUN 2019
Find below how to get your Vietnam tourist visa extension by going to Moc Bai border with Cambodia and complete the so "called": Moc Bai visa run. Yes most people working there will try to rip you off and ask you for extra money even the officials in the immigration booths.
HOW CAN I AVOID BEING RIPPED OFF AT THE OFFICIAL MOC BAI BORDER WHEN GETTING MY VIETNAMESE VISA?
I visited the Moc Bai border to get my second 3 month single tourist vietnamese visa and below are my personal recommendations about the whole Moc Bai Visa Run process. The day can be intense or easy depending how well prepared you are. I did my research before going so I found it easier of how it sounded on many blogs and youtube videos I watched. You only need to know the official prices of visas, have the exact dollar amounts ready so you do not get ripped off and seriously there is no need to pay more.Hope you find it useful.
What you need:
80.000 dong for public bus number 703 tickets departing from d1. 40k dong each way. yes air con and the bus ride will take around 3 hours.
USD$30 for Cambodia one single tourist entry visa. They official guys will try to charge you $32 or $35 or even more. They ask me for $32 and I just said it is USD$30 and handed them the USD$30 and it was all ok. easy!
USD$25 for the new 3 month single tourist vietnamese visa. An official lady asked me for $35 and again I said it is USD$25 and she was ok with it, took my money and I had to wait maybe 15 minutes and got my new Vietnamese visa.
2 passport photos: one for cambodia visa, one for the new vietnamese visa. I brought an extra photo just in case.
Visa Invitation letter US$20: I used a trusted visa agent called Jane who has positive reviews on expats in vietnam facebook groups . Her service in general was ok and she can deliver the letter to any location in district one in saigon; otherwise you either have to pay for courier to deliver it (jane can organise that for $100k dong – which is soo expensive as probably you can get a grab or uber to deliver to you for maybe 20-40k dong if you are outside district one) her details are: janevo@snvi.com.vn WhasApp: +61 432 415 912. You can also pay her in Australian Dollars to her nominated Australian account at AUD$26 she uses a slightly different rate than the official daily rate – obviously to her advange – but the different is maybe 1 aussie dollar. Ensure the letter has written correctly your full name (no typos) and the exact dates you will need your new visa. Please note: if the officials at the border find a slightly error in your full name or your visa dates on the invitation letter, you will for sure give them a chance to rip you off!! Example: You arrive in the border on the 5th October 2017 then your visa invitation letter should read that you have been invited to enter vietnam from the 5th of October 2017 or any date before but not after. This means if your visa invitation letter says that you are invited to enter vietnam from the 6th of October but you show up at the border on the 5th of October then they will ask you for big money to fix it or you will need to stay in a hotel in Cambodia for one extra day so you can enter vietnam on the 6th October.
Vietnamese entry form. Your visa agent should be able to give you a copy (one page) otherwise it is free at the border. My agent sent it to me along the invitation letter so I have it filled in before getting to the border to avoid the scammers asking me to help me fill them in.



Things to do and be very aware of
Make sure your visa agent who is making your invitation letter knows the exact dates you are visiting the border so when she writes the letter she can add the correct dates.
Bring your water and a and food if you want to avoid expensive drinks, food at the border.
Have your visa agent number in hand in case you need her to talk to the vietnamese immigration agent. just in case.
There will be random guys trying to sound like official employees asking you for your passport and asking you for money too obviously. Do not handed your passport to anyone who is not located in an official booth. Just avoid them all with a smile and say no thank you.
Avoid all those motorbike guys when you get off the bus. the easy way is to smile and say "no thank you".
Below is the exact location- map on where to take the public bus to moc bai border in Ho Chi Minh City (Saigon)
DO I NEED HELP TO FILL IN MY FORMS?
Not really, the forms have english subtitles so it is easy to fill them in.
MOC BAI (VIETNAM) AND BAVET (CAMBODIA) BORDER CLOSING TIME – I AM RUNNING LATE!
7am to 10pm. Do not leave it to the end of the day and people do not really follow strict opening hours. At midday expect official officers might be having lunch.
MOC BAI VIETNAM VISA BORDER RUN – HOW TO
was brought to you by…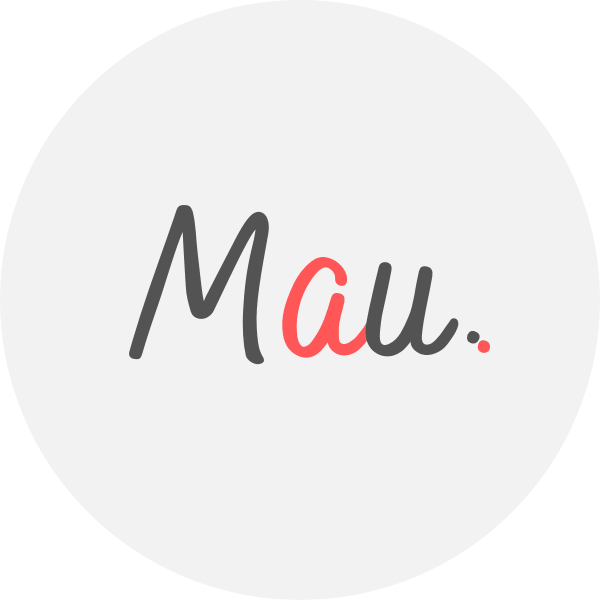 Award Winner Digital Marketer, top Linkedin Influencer, Certified Facebook / Adwords Professional, Certified SEO Consultant, StartUp Investor, Writer, Speaker. 15+ years optimising some of Australia's top brands. MAU.trains marketers via Strategy Workshops & Training Sessions inc his popular Digital Marketing Plan & Social Media Plan templates. MAU. enjoys football, latin music & hiking while teaching Digital Marketing or completing creative photography briefs and conceptual photography assignments. Subscribe to MAU.'s e-newsletter connect on LinkedIn Instagram Facebook
eDigital – Australia's "Digital Marketing" Destination
Share your opinion below 😀 ⇓