HOTEL PRICE INDEX (AUSTRALIA) 2019 HOTELS.COM
Find below The Hotel Price Index (Australia) top insights by Hotels.com. Curated by MAU. Senior Digital Marketing Specialist at eDigital.
HOTEL PRICE INDEX (AUSTRALIA) 2019 HOTELS.COM
About the Hotels Price Index
The Hotel Price Index (HPI) is a regular report on accommodation prices in major destinations across the world, tracking the movement in prices that people actually paid for their accommodation and providing valuable insight into the reasons behind these changes. The data is drawn from bookings made on the hundreds of thousands of accommodation options on the Hotels.com websites worldwide. The HPI was set at 100 in its inaugural year, 2004. The index format allows Hotels.com to highlight year-over-year variations in actual prices paid per night by travellers without foreign exchange fluctuations distorting the picture.
HOTEL PRICE INDEX (Australia) TOP INSIGHTS 2019
Mykonos and Santorini were the highest averages paid by Australian travellers in the top 100 destinations for the third year in a row
Pattaya and Phnom Penh were the lowest averages paid by Australian travellers
The latest Hotel Price Index™ (HPI™) from Hotels.com™ has revealed that Australians aren't letting price get in the way of their thirst for travel, Despite a weaker Australian dollar. Australians were still willing to spend high on their accommodation when travelling, with the HPI seeing double-digit percentage rises in almost a quarter of the 100 most popular destinations in 2018.
Mykonos ($445) and Santorini ($412) marked the most expensive averages for Australian travellers in 2018, increasing by 15% and 16% respectively, as Greece experienced another record year in tourism.
US destinations dominated the top 20 highest averages paid by Australian travellers, with Aussie travellers dropping cash on 10 of the US states. Boston ($366), New York ($352), Honolulu ($332) and San Francisco ($318) took some of the top spots, each recording 4% price rises. Hollywood ($359) also made the list, despite a 7% drop in accommodation price in 2018.
Paris ($259) alongside Santorini saw the highest rise in average accommodation prices in 2018 – increasing 16% on the previous year – as consumer confidence continues to rise after a massive drop due to concerns over public safety following on from 2015. Price didn't deter Aussie travellers, however, with the city ranking 10th in popularity in 2018.
Thailand's Chiang Mai, Hua Hin and Bangkok saw some of the steepest rises in 2018, increasing 15% ($76 to $88), 14% ($118 to $136) and 13% respectively.
Zoe Chan, Head of PR – Asia Pacific for the Hotels.com brand said: "Even a falling Aussie dollar in the first quarter of 2018 didn't deter Aussie travellers from feeding their international travel bug, with nearly 80% of the top destinations seeing average accommodation price rises last year. It's clear these rises aren't breaking the bank though – with great deals to be found in Thailand and across the world. For some of the more luxe destinations, we encourage Aussie to jump on savings hacks where they can – like deals offering breakfast for free, or the Hotels.com Rewards Program which gives you one night free for every ten stayed."
A whopping $377 stood between the highest and lowest prices paid by Australian travellers internationally in 2018, according to the Hotels Price Index.
Ms Chan said, "For those looking to stretch their dollars and catch some rays, Aussies need not look any further than South East Asia for cheap as chips holidays, with 18 of the lowest 20 averages coming from the region, even with increased prices in most of these destinations.
Pattaya ($68), Phnom Penh ($74), and Cebu ($79) each marked the three lowest average prices paid, while Angeles City, Manila, Chiang Mai and Siem Reap all promised budget-friendly, balmy nights at under $100.
For those looking to venture further, deals could be found in Krakow ($122), Istanbul ($130) and Buenos Aires ($143) – each of which rose in popularity in 2018, up 11 (99th), 33 (41st) and 8 (64th) places in the top 100 respectively.
Meanwhile, at home, Albury ($129), Hervey Bay ($153) and Brisbane ($150) offered cheap holiday options for domestic travellers in 2018.
Despite averages falling in Byron Bay (2%) and Sydney (3%), the destinations stayed high on the most expensive list for domestic travellers, with Byron Bay recording the highest price at $234 a night, followed by Port Douglas at $232, the Whitsundays Islands at $229, and Sunshine Coast at $207.
Australian travellers were remarkably consistent in their choice of domestic destinations to visit in 2018 with the first eight places showing no movement from their 2017 positions, as Melbourne, Sydney and Brisbane maintained their lead at the top.
While Australian travellers paid more in nine of the top 20 most popular domestic destinations, increases stayed below 10%. Despite this, $150-or-less deals could be found in six of the listed destinations, including high-ranking Brisbane ($150, 3rd) and Cairns ($150, 10th).
"We're glad to see that exploring the backyard remains a vital part of the travelling DNA of Aussies, with destinations offering accommodation options for a range of budgets," said Ms Chan.
HOTEL PRICE INDEX (AUSTRALIA) 2019 HOTELS.COM
was brought to you by…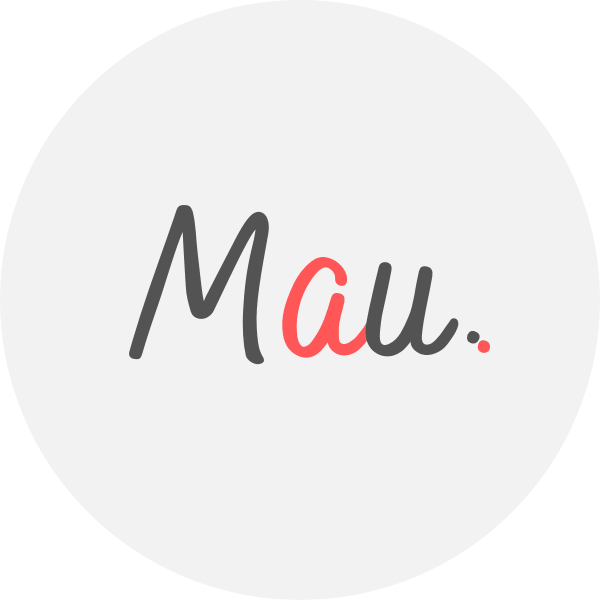 Award Winner Digital Marketer, top Linkedin Influencer, Certified Facebook / Adwords Professional, Certified SEO Consultant, StartUp Investor, Writer, Speaker. 15+ years optimising some of Australia's top brands. MAU.trains marketers via Strategy Workshops & Training Sessions inc his popular Digital Marketing Plan & Social Media Plan templates. MAU. enjoys football, latin music & hiking while teaching Digital Marketing or completing creative photography briefs and conceptual photography assignments. Subscribe to MAU.'s e-newsletter connect on LinkedIn Instagram Facebook
eDigital – Australia's "Digital Marketing" Destination
Share your opinion below 😀 ⇓