THE BEST 11 THINGS TO DO FOR COUPLES IN NOOSA AUSTRALIA DURING SUMMER
Find below the best 11 things to do for couples in Noosa Australia during summer. Curated by MAU. Senior Digital Marketing Specialist at eDigital.
Read > THE WORLD'S MOST POPULAR INSTAGRAM TRAVEL HASHTAGS
THE BEST 11 THINGS TO DO FOR COUPLES IN NOOSA AUSTRALIA DURING SUMMER
WELCOME TO NOOSA, AUSTRALIA
The scent of tea trees next to turquoise ocean waves, girls and boys surfing, the glimpse of a mountain peak perched spectacularly atop of the hinterland. Memories of Noosa stay with you and your partner like unique presents.
THE ESSENCE OF NOOSA
Immortalised by the Australian vividly surfing and triathlon culture, Noosa often acts as a synonym for Australia as a whole: a sun-dappled, outdoor-loving land of surfers, cyclists, party goers. While this simplistic portrait of Noosa may be outdated and overly commercialised, it carries an element of truth. Noosa, despite creeping urban development, remains a natural paradise for couples where the atmosphere – like a good surfing break – creeps up and taps you and your partner on the shoulder when you least expect it.
Below are our top best 11 things to do for couples in Noosa Australia during summer:
11. JOIN A ROMANTIC SUNSET RIVER CRUISE FROM THE NOOSA MARINA IN TEWANTIN
Sunset river cruises from the Noosa Marina in Tewantin are open seven days a week. Prices start at $10 per person for a basic river cruiser. Tickets can be bought on the spot.
10. HAVE A ROMANTIC SUNSET DRINK AT THE LAGUNA LOOKOUT OR MOUNT TINBEERWAH LOOKOUT
Both the Laguna Lookout in Noosa Heads and Mount Tinbeerwah lookout off Tewantin via Cooroy, are spectacular places to enjoy the view of Noosa area including spotting the lakes and all the mountain peaks. Bring your own snack and drinks as there are no shops. Free access to both lookouts.
9. BRING YOUR BEACH UMBRELLA, MAKE A PICNIC RELAX AT NOOSA MAIN BEACH
Noosa main beach is the beach parallel to Hasting Streets in Noosa Heads. The beach is patrolled and faces north which makes it a safe ocean swim bet. There are bathrooms and showers available. Parking may be difficult so arrive early or late.  Free access.
8. HAVE A ROMANTIC WALK AT THE NOOSA BOTANIC GARDENS
One of the least crowded places in Noosa is the Noosa botanic gardens. If you and your partner love nature and tranquillity you will love this place. The gardens can be walked around in around 40 minutes. However, you can stay as long as you want. Check the Noosa Botanic gardens opening times. Free entry.
7. GO ARTY AND VISIT THE NOOSA REGIONAL GALLERY OR THE BUTTER ARTS FACTORY
Noosa Regional Gallery, Tewantin
Check out some of the permanent and temporal local art exhibitions. The gallery is located in Tewantin right next to the Noosa Marina so it is a good option if you want to spend an hour before taking a sunset river cruise. Free entry.
Butter Arts Factory, Cooroy, Noosa Hinterland
The Butter Arts Factory in Cooroy offer exhibitions of local artists, workshops, artist in residence space and art events. Great place to stop before go head to Pomona, Cooran or Kinkin.
Read > THE GIFT OF A KISS – A MAGNIFICENT REALISATION
6. HAVE A ROMANTIC CRUISE TO THE NOOSA EVERGLADES AND STAY AT ELANDA POINT OR HARRIES HAT.
Yeah, the famous Noosa everglades are in all "Best things to do in Noosa lists". Bring plenty of water, a long sleeve shirt, hat and scarf so you do not get burned by the sun. There are many tour companies selling kayak or boat tours, check them out at the Noosa visitor centre in Tewantin or Noosaville. If you can ask where the best spots are to have a swim within the medicinal tea tree creeks around the everglades where the water turns dark red, very warm at the top because of the tea tree oil and refreshing as soon as you dive in. You are safe, there are no crocodiles.
5. GO KITE SURFING ON THE NOOSA RIVER MOUTH OR BOREEN POINT.
Are you and your partner into kite surfing? One of the best places to practise kite surfing is at Late Cootharaba (Booreen point) or Noosa river mouth in Noosa Heads.
4. RENT A BOAT, PADDLEBOARD, KAYAK OR JET SKI ON THE NOOSA RIVER, NOOSAVILLE
Yeah, your partner will love you when you can enjoy a bit of adventure. You can rent a boat, paddleboards, kayaks or jet skis from a variety of shops located along Gympie Terrace (that's the street name) in Noosaville.
Would you and your partner want something out of the tourist trail? This Airbnb experience includes a 2-hour secret hike to one of the Noosa hinterland mountains plus a one hour of a Latin dance lesson. Better cannot be!
2. LET THE TIME PASS WHILE PEOPLE WATCHING AT ONE OF THE RESTAURANTS ON HASTINGS ST, NOOSA HEADS
Recharge and have a lazy afternoon at one of the restaurants on Hastings Street. Make sure you get seated in a table facing the street so you can people watch and enjoy the relaxed atmosphere. A great option is Rococo restaurant which offers great food and live music, sometimes Spanish guitarists are in the list of musicians.
1. VISIT NOOSA NATIONAL PARK BEACHES, SURF, WALK OR RELAX IN THIS AMAZING NATIONAL PARK.
From the Instagram famous "Fairy pools" to the great surf breaks in Tea Tree Bay, Noosa National Park is a piece of heaven. You can spend as little as one hour or the whole day here. There are amazing beaches and walking tracks to get lost all day.
Read > THE BEST HALLOWEEN COSTUME IDEAS FOR COUPLES
BEST 11 THINGS TO DO FOR COUPLES IN NOOSA AUSTRALIA DURING SUMMER
was brought to you by…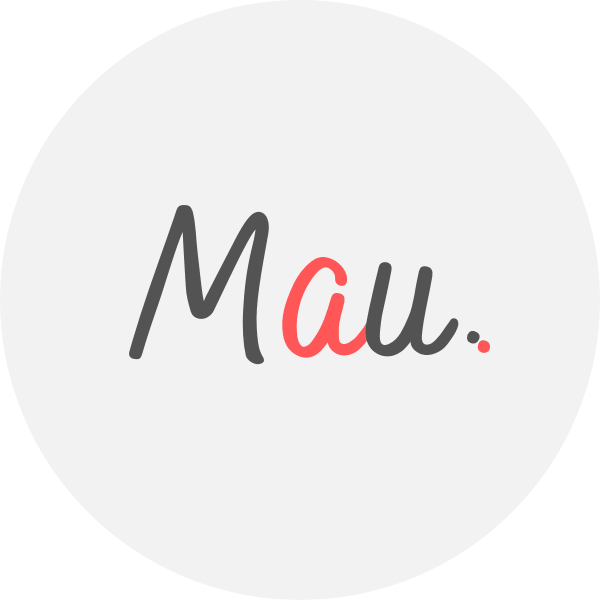 Award Winner Digital Marketer, top Linkedin Influencer, Certified Facebook / Adwords Professional, Certified SEO Consultant, StartUp Investor, Writer, Speaker. 15+ years optimising some of Australia's top brands. MAU.trains marketers via Strategy Workshops & Training Sessions inc his popular Digital Marketing Plan & Social Media Plan templates. MAU. enjoys football, Latin music & hiking while teaching Digital Marketing or completing creative photography briefs and conceptual photography assignments. Subscribe to MAU.'s e-newsletter connect on LinkedIn Instagram Facebook
eDigital – Australia's "Digital Marketing" Destination
Share your opinion below 😀 ⇓