THE WORLD'S MOST POPULAR TIKTOK CELEBRITIES 2022 LIST 11-25
Find the World's TikTok celebrities 11-25 ranking list with the most followers 2022. The biggest Tiktok influencers & accounts worldwide. Need support with your TikTok advertising campaigns? Contact us
Go back > The World's top 10 TikTok celebrities
Are you a popular TikTok influencer with more than 5 million fans and want to be added to this list? Contact us
THE WORLD'S MOST POPULAR TIKTOK CELEBRITIES 2022 LIST 11-25
Marketers are reading > The most popular TikTok hashtags
29+ million followers
Elizabeth Shaila Koshy is an actress, television host, comedian and YouTuber. The USA.
Cannot sleep properly? Check out our unconventional tips to fall asleep naturally.
24. DOBRE TWINS (Lucas and Marcus)
35+ million followers
Lucas and Marcus are into Gymnastics, sports, pranks, dancing and games. They are from Gaithersburg, Maryland, in the U.S.A.
Go back > 1-10 most-followed people on TikTok
35+ million followers
Actor, model. Aruba, The Caribbean.
Trending > The best time to post on TikTok
35+ million followers.
Ariel Rebecca Martin is an American singer and actress. Ariel is known for her starring as Wynter Barkowitz in the Disney Channel Original Movie movie Zombies 2. She won the Teen Choice Award for "Choice Muser" in 2016 and 2017.
Editor's pick > The top 30 most popular fitness hashtags for Instagram
39+ million fans. Selena Gomes is an American singer.
Are you an aspiring musician? Learn how to sell your music online
41+ million followers
Argentinians are not happy. Joelle Joanie "JoJo" Siwa's tango dancing imitation using Britney Spears "Baby One More Time" song on the "Dancing with the Stars" show has caused outrage in the South American country. But who cares anyway, she is a famous American dancer, singer and actress with millions of followers on TikTok.
📌 Hot read > The top social media marketing trends for this year
43+ million followers.
Brent Rivera is an American Actor and one of the most popular entertainment influencers on TikTok. He is the co-founder and CEO of Amp Studios, a talent incubator and content agency.
43+ million followers.
Kris is one of the most popular Canadian female influencers on TikTok. She is a lip-sync dancer, model, hairdresser who posts funny videos on fashion, makeup and hairstyles and her romantic adventures.
⏬ Download > The latest TikTok ads interest targeting list
43+ million followers. Billie Eilish is an American singer.
Most view today > The top 10 most-followed Australians on Instagram
16. BTS (k-pop music band) 🇰🇵
49+ million followers
BTS is also known as the Bangtan Boys is a seven-member k-pop music band from South Korea.
According to Nielsen research, the Korean BTS music band outperforms many celebrity TikTok accounts with a high engagement rate of 12%. The study also confirms TikTok accounts with over 1 million followers have a median engagement rate of 1.4%; meaning BTS gets 9x more engagement than other highly followed TikTok accounts.
⭐️ Exclusive > The most popular TikTok hashtags
51+ million followers.
American dancer and TikTok entertainer of Vietnamese descent. The TikTok star has built a huge following with his viral choreographed dance moves. He has seen practising boxing with other popular TikTokers and Y.outubers in Miami, Florida and other locations in a bid to get more attention and fans.
🐱 You will also like > The most popular 33 TikTok hashtags
52+ million followers.
The Rock is an American actor, producer, businessman, retired professional wrestler and former American football and Canadian football player. He is also one of the most popular sporting athlete's on Instagram.
Into dancing? How to promote your dance studio
52+ million followers.
Jason Derulo is an American singer. Currently a brand ambassador for Bedlam vodka.
Popular today > The most popular luxury high fashion brands in the world – top 10
52+ million followers.
Domelipa's real name is: Dominik Elizabeth Reséndez Robledo. She is a Mexican dancer and a TikTok star in Mexico.
54+ million followers.
Loren Gray is an American singer. She had 3ok followers before turning 14 years old with videos of her singing. She left her hometown in Pennsylvania and moved to Los Angeles at the age of 15, released her first single shortly afterwards, and has landed lucrative brand deals with the likes of Burger King and Revlon, to name a few. In 2021, Loren Gray was included in Forbes's 30 Under 30 social media list. She was a speaker at the UAE's  Forbes 30/50 Summit, held at Louvre Abu Dhabi.
With eight music singles already released, Gray was signed with Virgin and Capitol Records but recently became an independent artist.
OTHER POPULAR TIKTOK CREATORS
Savannah Labrant 29+ million followers. Savannah Labrant is a popular American social media influencer who loves posting family photos on TikTok. She lives in California, USA.
Flighthouse 28+ million fans. Digital entertainment company and video creators collaborating with top YouTubers and TikTok stars. Los Angeles, The USA.
Go back > The world's Top 10 TikTok celebrities
TOPPER GUILD. 20+ million followers
BLACK PINK @bp-tiktok. 20+ million followers
IGNACIAA_ANTONIA. 20+ million followers. Chilean girl in Mexico.
JOSHRICHARDZZ 20+ million followers
JAYDENCROES 20+ million followers
JUSTIN BIEBER 20+ million followers
MACKENZIEZIEGLER 20+ million followers
JASONCOFFEE 20+ million followers
LAURENGODWIN 20+ million followers
JACOBSARTORIUS 20+ million followers. Rolf Jacob Sartorius, better known as Jacob Sartorius, is an American singer and social media influencer, who rose to fame by posting lip-syncing videos on TikTok. In 2016, he released his debut single "Sweatshirt", which reached the Hot 100 charts in the United States and Canada.
🚀 Most viewed today > The most popular Australians on Instagram
BRYCE HALL 19m fans
ZOELAVERNE 18m fans
ANNIELEBLANC 17m fans
BILLIE EILISH 17m fans
SEAN DOES MAGIC 17m fans
THEXHAN (Hannah Balanay) 16m fans – Australian and California, The USA.
OFFICALSALICEROSE 16m fans
CASH.BAKER 16m fans
TWINMELODY 15m fans
REBECCAZAMOLO 14m fans
⭐️ Popular read > The top Tiktok Australian stars with the most followers
DEMI BAGBY 14m followers
AMARAQUELINDA 13m fans
JAKEPAUL 12m fans
SEBASTIANBAILS 12m fans
MAVERICKBAKER 12m fans
RYBKATWINSOFFICIAL 12m fans
NOEN EUBANKS 11m fans
DOMINICTOLIVER 10m fans
GRIFFIN JOHNSON 10m fans
ANDREA BRILLANTES 10m fans
Download > The TikTok Ads Interest Targeting list
OLIVERMOY 9m fans
REAL.ONA 9m fans
AMANDACERNY 9m fans
CARDI B 9m fans. American rapper, singer
MISSJAYDENB 8m fans
CASEYSIMPSON 8m fans
HOWRIDICULOUS 8m fans
DOJA CAT – 8m fans. American singer.
6IX9INE – 8m fans. American rapper
JELINUH 7m fans
Marketers are reading > The top 10 social media trends
MOCHA 7m fans
CARSONLUEDERS 7m fans
AMELIAGETHING 7m fans
MEGAN THEE STALLION 7m American rapper, singer.
MAXANDHARVEYOFFICIAL 6m fans
TYLERBROWN 6m fans
LAZARBEAM 6m fans. Youtuber and professional gamer. Australia.
JESSEUNDERHILL 6m fans
SIG 5m fans
OURFIRE 5m fans
You will also like > The most-followed sports athletes on Instagram
BROOKLYNANDBAILEY 5m fans
AARONDOH 5m fans
ANTONIELOKHORST 4m fans
LANI.BAKER 4m fans
WEEKLYCHRIS 4m fans
CONAN GRAY 4m fans. American singer.
RODDYRICCH 4m fans
CHLOEROSEOFCL 3m fans
MARTY AND MICHAEL 3m followers
HOWTOBASIC 3m fans. Funny video creators. Australia
RIFENSTINE 2m fans
Go back > 1-10 most-followed people on TikTok
Last note: Is your marketing not reaching your sales targets? Stop wasting your money on marketing that is not performing? Find how you can increase your sales with our eCom boost program!
THE 11-25 WORLD'S MOST POPULAR TIKTOK CELEBRITIES LIST
was brought to you by Mau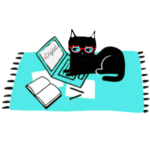 Mau is a certified Facebook, Google Ads, SEO specialist, keynote speaker and one of Australia's top marketing influencers. Mau offers digital marketing strategy support & training. Mau's premium Digital Marketing Plan & Social Media Plan templates are used by thousands of marketers.
Join 5k+ subscribers receiving Mau's newsletter