THE WORLD'S MOST POPULAR TIKTOK CELEBRITIES 2021 LIST 11-26
Find the World's TikTok celebrities 11-26 ranking list with the most followers 2021. The biggest Tiktok influencers & accounts worldwide. Need support with your TikTok advertising campaigns? Contact us
Go back >> The World's Top 10 TikTok celebrities
Are you a popular TikTok influencer with more than 5 million fans and want to be added to this list? Contact us
THE WORLD'S MOST POPULAR TIKTOK CELEBRITIES 2021 LIST 11-26
Must read > The best time to post on TikTok
26. BILLIE EILISH – 18m fans
25. MACKENZIEZIEGLER – 20m fans
Do not miss > The most popular TikTok hashtags
24. JASONCOFFEE– 20m fans
23. LAURENGODWIN – 20m fans
22. JUSTIN BIEBER – 20.8m fans.
21. IGNACIAA_ANTONIA – 21m fans
20. BLACK PINK – 22.1m fans
19. KRISTENHANCHER – 23m fans. The account is no longer accessible from Jan 2021. Therefore we are linking to her Instagram account in the meantime.
18. JAYDENCROES – 23m fans
Download > The TikTok Ads Interest Targeting list
17. JOSHRICHARDZZ – 24m fans
16. SAVVSOUTAS -25m fans
15. JACOBSARTORIUS – 27m fans
14. DOBRETWINS – 27m fans. Gymnastics, sports. Gaithersburg, Maryland, The USA.
13. LIZZZA – 27m fans. Elizabeth Shaila Koshy is an actress, television host, comedian and YouTuber. The USA.
12. FLIGHTHOUSE – 27m fans. Digital entertainment company and video creators collaborating with top YouTubers and TikTok stars. Los Angeles, The USA.
11. BTS (K-POP MUSIC BAND)
31.3m fans.
BTS is also known as the Bangtan Boys is a seven-member k-pop music band from South Korea.
Go back >> The World's Top 10 TikTok celebrities
Final tip: Are your marketing campaigns not bringing the sales you want? Would you like to stop wasting your money on ads not performing? Find how you can boost your sales today!
This article was brought to you by…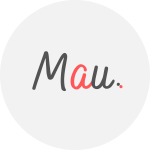 Mau is a Senior Digital Marketing Specialist with 15+ years helping clients solve their digital marketing challenges. Mau is a certified Facebook & Adwords Professional, Certified SEO Consultant and industry speaker. Mau trains marketers via Strategy Workshops & Training Sessions inc his popular Digital Marketing Plan & Social Media Plan templates. Subscribe to Mau's e-newsletter connect on LinkedIn Instagram Facebook