THE TOP 10 MOST-FOLLOWED PEOPLE ON TIKTOK IN THE WORLD
Find below the top 10 most-followed TikTok people in the world. The biggest & most-followed Tiktok people, celebrities, influencers and TikTok accounts worldwide. Need support with your TikTok advertising campaigns? Contact us
Do not miss > The most popular Australians on Instagram
Are you a popular TikTok influencer with 30+ million fans and want to be added to this list? Contact us
THE TOP 10 MOST-FOLLOWED PEOPLE ON TIKTOK IN THE WORLD
There is a valid argument saying marketers and "wanna-be" influencers are the few people interested to know who the most followed people are on TikTok. However, there is another group of people who enjoy watching the content and creativity of some of the most popular video creators on TikTok.
🔥 Trending > The best time to post on TikTok
37 million followers
Argentinians are not happy. Joelle Joanie "JoJo" Siwa's tango dancing imitation using Britney Spears "Baby One More Time" song on Dancing with the Stars show has caused outrage in the South American country. But who cares anyway, she is a famous American dancer, singer and actress with millions of followers on TikTok.
📌 Hot deal > Stop paying for ridiculous phone plans, get 100GB/month for only $38. Grab it before it ends.
40 million followers.
The Rock is an American actor, producer, businessman, retired professional wrestler and former American football and Canadian football player. He is also one of the most popular sporting athlete's on Instagram.
⭐️ Exclusive > The most popular TikTok hashtags
41 million followers.
Brent Rivera is an American Actor and one of the most popular entertainment influencers on TikTok. He is the co-founder and CEO of Amp Studios, a talent incubator and content agency.
⏬ Download > The latest TikTok ads interest targeting list
7. BTS (k-pop music band) 🇰🇵
42 million followers
BTS is also known as the Bangtan Boys is a seven-member k-pop music band from South Korea.
According to Nielsen research, the Korean BTS music band outperforms many celebrity TikTok accounts with a high engagement rate of 12%. The study also confirms TikTok accounts with over 1 million followers have a median engagement rate of 1.4%; meaning BTS gets 9x more engagement than other highly followed TikTok accounts.
50 million followers.
Jason Derulo is an American singer. Currently a brand ambassador for Bedlam vodka.
54 m followers.
Loren Gray is an American singer.
62 million followers
American actor and entertainer.
65 million followers.
Zach King is an American filmmaker, author, magician and illusionist.
84 million followers.
Addison Rae is a female dancer, entertainer.
Charli D'Amelio is an American Dancer. 
Are you a popular TikTok influencer with 33+ million fans and want to be added to this list? Contact us
Do not miss:
Final tip: Are your marketing campaigns not bringing the sales you want? Would you like to stop wasting your money on ads not performing? Find how you can boost your sales today!
Last note: Is your marketing not reaching your sales targets? Stop wasting your money on marketing that is not performing? Find how you can increase your sales with our eCom boost program!
THE TOP 10 MOST-FOLLOWED TIKTOK PEOPLE IN THE WORLD
was brought to you by…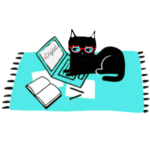 Mau is has been meowing digital marketing for 16+ years. A certified Facebook, Google Ads, SEO specialist and keynote speaker; Mau also offers marketing strategy support & digital marketing training. Mau's Digital Marketing Plan & Social Media Plan templates are used by hundreds of marketers. Subscribe to Mau's newsletter or connect on Linkedin Instagram or Facebook