BEST SOCIAL MEDIA MARKETING PLAN TEMPLATE 
Get this best Social Media Marketing Plan template  today and start developing your successful social media plan and campaigns!
eDigital has benchmarked different social media marketing templates from top marketing consulting firms to social media agencies, taken some great insights and have created one single Master Social Media Plan Template for you.
A good Social Media Marketing planning process forces you to articulate your key assumptions, define the metrics that matter, and align your marketing team around a shared Social Media Marketing strategy. Think of it as early detection: if done right and done well, it will help you to identify nascent flaws in your execution and strategy before it metastasizes into an actual social media crisis. This will be particularly important as you build out your social media team and ramp up spend, when making course corrections only become more difficult.
Your Social Media Marketing leader needs to define the output expected of her, and the input ($$, headcount) required, and begin to work through the trade-offs. For example, some of the key questions the Social Media Marketing Manager has to answer during the planning process are:
Under this Social Media Marketing Plan, how many leads Social Media Marketing should generate (if any)?
Does the Sales Manager share the same definition of a lead?
What lead generation or sales-enablement efforts does Social Media Marketing Plan for?
What category-creation/brand-marketing efforts should we activate via social media marketing?
What social media marketing activities must I invest in in 2018 to lay the groundwork for 2019?
BENEFITS OF THIS SOCIAL MEDIA MARKETING PLAN TEMPLATE
Saves you time! Yes, you could start a template from scratch but why? Request this template and you will be working with your colleagues on it straight away! We have invested some good hours making sure it is nicely presented and the the formulas on some of the worksheets have been tested and work great. The benefit of having it on Google Spread Sheet is that you can give access to your social media and/or marketing team wherever they are as the document will live on the cloud. They can also add comments to any cell and people will be notified when commenting is happening, making it a very dynamic template 🙂
Helps you plan tangible executions for your customer journey! This template will help you identify and plan key social media activities and develop a strategy to make your business stand out in social media, increase customer awareness of your product and services, increase preference and trial and ultimately drive people to buy (purchase), increase repeat purchases and loyalty and advocacy.
Helps you keep track!  This Social Media Marketing Plan template has been designed to help you present and track your marketing objectives, strategies and tactical executions in a nice manner and to get buy in from other stakeholders at your company.
Get this Social Media Marketing Plan template today – click on the image below ⬇
Why you need a Social Media Marketing Plan Template?
Increase sales via production of social media stories that move customers from awareness all the way to loyalty and advocacy.
Brief agencies and other providers so much easier. By sharing this template with your agencies, your freelance social media manager or PR agency they will quickly and easily understand your social media activity and goals.
Get buy in from other stakeholders about your current and projected social media activities
Keep consistency. Specially when using campaign tagging parameters you need to ensure everyone gets it right. The template offers a campaign tagging tool you can use straight away.
Monitor your social media activities, progress and success.
What to consider and/or have ready before you using this Social Media Marketing Plan template
When completing this Social Media Marketing Plan template, you also be asked to write down your brand positioning statement, brand mission, brand vision, brand values and key information about your brand . This Social Media Marketing Plan template will help you set realistic and measurable objectives, includes and action plans, and allocate responsibilities.
Hi Mauricio. Yes we are happy with the template and we started using it on a daily basis. It has saved us so much time specially using it to communicate our strategy and tactical execution to other stakeholders. Thank you. Kelly
What it is included on this Social Media Marketing Plan Template
This Social Media Marketing Plan template identifies key areas including:
THE STRATEGY
Before you start your social media activation, it is critical you and your team design the social media strategy for your brand.
BRANDING ELEMENTS
In this section of the spread sheet, the template asks you to write down key information about your brand including: What issues/problems the brand is trying to solved? Unique elements brought to market: product features, range, delivery, customer service, rewards, program, convenience, cost saving. It will also asks you to define your brand mission, vision, values, language, design.
CAMPAIGN FLOW
The template will ask you to map out all the social media activities to reach every single customer touch point within the Customer Purchase Journey.
Below is our eDigital "Customer buying cycle" graph  you could use to framework your Social Media content calendar by looking at each phase of the customer journey.
SOCIAL MEDIA CALENDAR
On this section of the spread sheet, you will be defining the top tactical social media activities you will be performing every month.



WIP (WORK IN PROGRESS – LIST)
When working with different team and on multiple projects, it is important to have a list of key social media activities/tasks you and your teams need to track and ensure they get completed.
The feedback from the social media team has been very positive. We have added some customisations to the template that fits the way we create strategy and manage campaigns. Thank you. Alan
BUDGET SPLIT
CAMPAIGN TAGGING TOOL
ENGAGEMENT BENCHMARK 
The template shows an example on how to do Social Media benchmark for Instagram. So you can compare yoru engagement levels againsts competitors.
ACTIVATION IDEAS
HOW TO GET STARTED WITH THE SOCIAL MEDIA MARKETING PLAN TEMPLATE
Once your make the payment, you will be redirected to a page where you can find the link that takes you to the Google Docs where the template is located.
Making a copy is easy! Just go to File > Make a copy
Then, you are ready to use the Social Media Marketing Plan Template!
UPDATING YOUR SOCIAL MEDIA MARKETING PLAN
You will adapt this Social Media Marketing Plan as you bring learnings and insights from your key social media metrics, sales data, marketing data and customers feedback, competitor review and observation and evaluation of your industry environment.
ASSIGNING RESPONSIBILITIES TO YOUR SOCIAL MEDIA PLAN 
Your Social Media Marketing team should be actively involved in the production and tracking of all the elements committed in your Social Media Marketing Plan. Assigning responsibilities in advance will clear up any questions to make sure everyone is on the same page.
MEASURING PROGRESS AND SUCCESS 
Last phase during the execution of your Social Media Marketing Plan is to ensure you are measuring progress, tweak template accordingly and have your success metrics ready to be compared with your initial baseline.
TEST ASSUMPTIONS  AND TAKE DECISIONS
Once you have a first draft of the plan, you should stress test the assumptions for achievability. For example, can you hire the number of people you are planning to hire? Have you factored in ramp up time? Have you factored in social media marketing training and/or software management and analytics costs? Have you factored in customer attrition?
Eventually, a company is not a democracy, and planning is only useful if you make choices along the way. At the same time, you need to make sure your marketing team buy into your social media plan, including the key assumptions/metrics. And if they don't really buy in, then you need to make the choice of changing the plan or letting them go.
Annual Social Media Marketing planning, done well, is an opportunity to set the overall direction for your company, empower the team, and deliver clear SOcial Media Marketing leadership and best practices.
MUST READS
NEXT
Register to our "Social Media Marketing Strategy" Course via Google Hangouts today! 1.5 hours – $95
Not sure whether your Social Media Marketing Plan is ready to be presented to your team?

e

Digital helps you draft and review your Social Media Marketing Plan. Contact eDigital today!

e

Digital can also run workshops and training sessions for your team to ensure you have a sound Social Media Marketing Plan.
THE BEST SOCIAL MEDIA MARKETING PLAN TEMPLATE
was designed by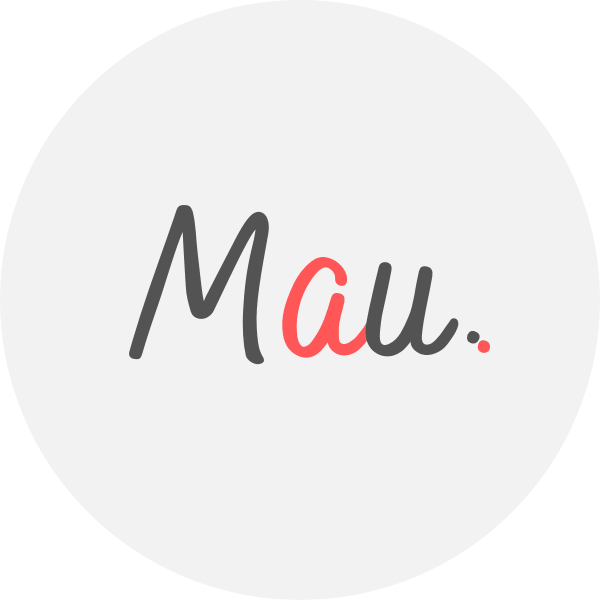 MAU. is an Award Winner Digital Marketing Specialist (Masters in Marketing), Certified Facebook/Adwords Professional, Certified SEO Consultant, Top Linkedin Influencer (6k connections), StartUp Investor, Writer, International Speaker. 15+ years experience optimising Digital Marketing Campaigns. Worked for top brands such as Realestate.com.au, News Limited, The Athletes Foot, Thrifty, NSW Government. MAU.also trains marketers via Strategy Workshops & Training Sessions. His popular Digital Marketing Plan & Social Media Plan templates downloaded by thousands. MAU. travels the world (37 countries visited) while teaching Digital Marketing or completing creative photography briefs and conceptual photography assignments. MAU. speaks three languages, football fan, latin dancer. Subscribe to MAU. e-newsletter or connect on LinkedIn Instagram Facebook

eDigital – One of Australia's Top 5 Most 🏆 Visited Digital Marketing Sites
NOW YOUR TURN! 
Share your opinion or your best tip below 😀 ⇓