MAURICIO ESCOBAR – DIGITAL MARKETING STRATEGY & SOCIAL MEDIA KEYNOTE SPEAKER & TRAINER
Mauricio offers unique and "thought provoking" Digital Marketing keynotes, Content and Social Media Marketing speaking sessions for conferences, conventions, forums or strategy workshops. Mauricio Escobar  is a seasonal keynote speaker in Australia and overseas specialised on Digital Marketing, Content Strategy, Social Media Marketing, Growth Hacking Techniques.
NOT ONLY A SPEAKER, AN AUSTRALIAN SOCIAL MEDIA INFLUENCER
When hiring Mauricio for your next event you are hiring a digital marketing practitioner helping a diverse range of clients on a daily basis. Mauricio is an Australian Digital Marketing influencer with:
Would you like Mauricio to be part your next campaign? Contact us today!
LATEST SPEAKING ENGAGEMENTS
✔ Master of Digital Marketing EAN University – Guest Lecturer on Digital Marketing Strategy – Bogota, Colombia – 2016
✔ Investigating the Future of Social Media – Congress – Keynote Speaker and workshop facilitator – Sydney, Australia 2015
✔ General Assembly Sydney – regular instructor and keynote speaker – Sydney & Melbourne, Australia – 2014 to 2016
✔ The GPT Group – Marketing Convention – Guest speaker – Sydney, Australia – 2015
✔ The Australian Retail Association – The Retail Institute – Guest speaker – Sydney, Australia – 2014
✔ The Digital Marketing Connection (Meet Up Group) – Regular Speaker and trainer – Sydney Australia – 2014 -2016
✔ The Athlete's Foot Franchisee Convention and Trade Show -How to do implement successful Digital Marketing Strategies for your retail store – Keynote speaker – Melbourne, Australia – 2012
MAURICIO HAS BEEN FEATURED ON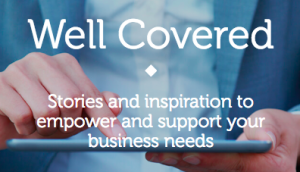 EDUCATION
LANGUANGES
Fluent English and Spanish
MAURICIO'S WORK EXPERIENCE
Over 16 year Digital Marketing and Social Media experience including the below roles:
SENDING YOUR SPEAKING ENGAGEMENT PROPOSAL
Please email us with the below details:
What is the topic of the conference and the exact topic you'd like Mauricio to speak about?
Where is your conference (specific address) and what is the time commitment involved ( specific dates and times)?
Why is this a great fit for both Mauricio AND the audience? Be sure really spell this out, and not just state that it's a 'great fit'
Who will be in the room? (If it is a hybrid event, be sure to mention the total number of people who could be listening) What type of audience are you expecting?
What else… Will this be a paid engagement? Will you be covering airfare and hotel accommodations? Will there be media/press coverage?
To book Mauricio for your next conference or event, please contact eDigital today.
NEXT
Connect with Mauricio Escobar via LinkedIn