GROWING YOUR BUSINESS WITH SOCIAL MEDIA – COURSE
By Mau, Digital Marketing Consultant and Social Media trainer at eDigital. 
If you found valuable insights on this presentation, I would like to invite you tweet this or share this with your friends and colleagues.
Visual Social Media is not just a channel, Companies such as Airbnb take it that serious that they are willing to pay professional photographers to visit every single accommodation and get the best photos for their listings on airbnb! The results are tangible!! already a top company in less than four years with an estimate valuation of $20 billion by Oct 2015.
Hilton = Founded in 1919, 164k employees = 22b Market Capitalisation (Oct 2016) While Airbnb = Founded in 2008, less than 1k employees = 30b Market capitalisation (Oct 2016)
Transcript
1. "Growing your business with social media" Mauricio Escobar – Digital Marketing Consultant / Trainer @eDigitalAus www.edigitalagency.com.au
2. Mauricio Escobar Why? • Over 11 years digital marketing experience working for top Australian brands. See Linkedin Profile. • eDigital.com.au: I offer digital marketing workshops and social media training. • Photography: body motion – ppl in nature.
3. AGENDA ‣ Why SM ‣ Role with Customer Journey & Business goals. ‣ Know your Audience. ‣ How to use content for acquisition and retention ‣ FB ads and custom audiences ‣ Pitfalls to avoid
4. • Tough competition. Aus 2nd world's highest % of business engaged in e-commerce. • Allow for exponential sharing your website cant by itself. WHY SM • Drive customer conversions, retention and development. • Driving AU$267 billion in e- commerce sales 13-14 8% lift – ABS http://www.acs.org.au/__data/assets/pdf_file/0006/69720/02062015-Australias-Digital-Pulse-FINAL.PDF Australians hitting $267 billion in e-commerce: http://bit.ly/1TNXaKt
5. WHO!
6. BlackMilk: •Start small "Too many tights" blog •80 FB groups with Meetups •Create a "cult" •Social proof. •It is not about selling, it is about "sharing"
7. How SM is used by Successful brands Un-expected Unique Imaginative Give them reason to like you and shout about you! Funny Humanise
8. Diesel April 2014
9. Role within customer journey and business goals Social Media Strategy
10. Customer Journey
11. Comparison/ResearchComparison/Research PreferencePreference TrialTrial PurchasePurchase Usage/EnjoymentUsage/Enjoyment EvaluationEvaluation RecommendationRecommendation EducationEducation DisposalDisposal Maintenance/upgra des Maintenance/upgra des Nurture/RewardNurture/Reward Customer Development Customer Acquisition Consideration of brand "x"Consideration of brand "x" Awareness of CategoryAwareness of Category Awareness of brand "X"Awareness of brand "X" Co-creationCo-creation
12. Business Goals https://econsultancy.com/blog/61991-83-of-online-shoppers-need-support-to-complete-a-purchase- Shopping abandonment Live Person – Connecting with Consumers Report. P=5,700 UK, USA, Australia, France, Germany and Italy
13. MONITORING 24/7 Social Media Role… G Square Digital Marketing Research – 36 brands • Fast food retailers • Reality tv shows • Airlines • Follow suite… banks, sport teams
14. MONITORING 24/7 Social Media Role…
15. MONITORING POPULARITY AND SENTIMENT Australian Open via Stackla
16. RESPONDING June 2011 •#seriouslymcdonalds •20 times per second
17. RESPONDING AND ENGAGING http://www.cmo.com.au/article/554711/deakin-university-transforms-engagement-social-media-command-centre/ Deakin Uni – SM Command Centre •Launched May 2014 for 4 campuses 50k students •Objectives: enhance customer experience, advocacy, prospective students decision making. •20% to 90% digital marketing. •19k to 140k Facebook fans •259% increase FB brand awareness •39% increase domestic enrolments •9% international enrolments
18. AMPLIFY: Dropbox viral growth • 35% from referrals • 4 million users • Spotify • Airbnb • Hotmail
19. Best Job in the world Tourism Qld R: 34K entries The art of the trench website Burberry R: 50% online sales uplift year on year LEAD
20. •Dating •Job Seeking •Tourism/Accommodation •Home improvement •Sports/ Fitness AID to NON PEAK TIMES
21. ULTIMATELY CREATE POP- CULTURE And as equally important, respond to new customer trends and interests. SOCIAL MEDIA – HERO ROLE
22. KNOW YOUR AUDIENCE Growing your business with Social Media
23. Find out… •Activities/topics they love talking about/ searching about. Psychographics. Know your audience… • Why they buy from you (convenient, quality, affordable, range, different, believe) • Know what make them "move"/"tick". California Opower- Poschiavo (Peer pressure). Credit cards (silent and noisy attrition %).
24. ? https://www.sensis.com.au/content/dam/sas/PDFdirectory/Sensis_Social_Media_Report_2015.pdf
25. SM PLATFORMS – BEHAVIORAL INSIGHTS http://www.socialbakers.com/blog/2110-the-state-of-social-marketing-2014
26. Know your audience… Important to review: B2B: •Slideshare •MeetUp/EventBrite •Linkedin B2C: •SnapChat •Soundcloud/Pandora/Spot ify/Shazam
27. http://www.socialbakers.com/resources/reports/industry/page-1-2/ Socialbakers Find Popular Posts.
28. • Customer Surveys & Focus Groups • Contests/Competitions • Competitors content with high Engagement Rates. • Similar pages your customers are following • Similar pins they like. • Pinterest is key to find psychographics • Google Image search to find visual meanings Knowing audience psychographics
29. Find & engage with influencers INFLUENCE = POPULARITY (# of followers) x VOLUME ( # times talking about your category or brand) x BRAND AFFINITY (expertise and credibility) x STRENGTH of relationship with followers and media
30. • Free: Buzzsumo, followerwonk, keyhole, google alerts • Paid: Radian6, BuzzStream, Brandwatch, Sysomos, Meltwater, cision, isentia • Exchanges: Piqora, Snapfluence, Totems, Revfluence, Traackr, Righster • Visual aggregators: Curalate, Olapic • SM Score tools: Klout, Kred, Peerindex Find & engage with influencers
31. HOW TO USE CONTENT Growing your business with Social Media
32. Define Comms messages top priorities • Educate • Support • Inform • Convince • Inspire • Entertain
33. Scheduling and Prioritizing Content
34. Before activating Social Media 21
35. The "three H's" of content types
36. Hero, Hygiene, Hub content – main objectives
37. HERO CONTENT EXAMPLE • 72.5 million views • 2.3k comments • 416k shares
38. HUB CONTENT EXAMPLE
39. HUB CONTENT EXAMPLE Objective Increase Brand Awareness and Promote business class. Results by Feb 3 2015: •8m+ views •473 YouTube videos mentioning #fortune traveller "Turkish airlines". •9530 mentions on web pages for #fortunetraveller "Turkish airlines" •263 mentions on public FB posts. •One mention on a LinkedIn post. •62 tweets How 10 world popular YouTube creators. 30+ official videos.
40. HUB CONTENT EXAMPLE Name Activity Country YouTube Subscribers Most popular video Damien Walters Free runner UK 500k 23m Brodie Smith Ultimate player USA 900k 17m Davin Super trampAdventure Vlogger USA 2.8m 42m Daaruum Fashion blogger Germany 960k 1.6m Sé an Garnier Football Freestyle France 240k 2.7m Cheka English Teacher Japan 370k 8.8m Funforlouis Adventurer UK 1.1m 1.9m Sonya Esman Style Blogger Russia/Canad a 1m 1.9m Valenti San Juan Free runner Spain 94k 1m Minute Papillon Comedian France 520m 3m #FORTUNE TRAVELLER CAMPAIGN SELECTED YOUTUBE CREATORS
41. Spot new trends in your industry Be the first to Publish! Top rising searches Google Australia June 2015
42. • Newsjacking • Find a creative angle to National events THINK OUTSIDE THE BOX
43. Scaling content production • Re-cycling 'evergreen" content YOU already have. • Repurposing Large/Big Content Pieces into smaller pieces. • Re-package the small content pieces into a common series or weekly tutorial program. • New content from Providers. • New content from Users/Customers. • New content via Curation • Content from non- marketing team.
44. Fb ads & Custom Audiences Growing your business with Social Media
45. Choose objective
46. Select Audience Grow your fb page fan base OPTIONS: •Interest •Lookalike •Custom Audience
47. Ad/Promoted Post best Practices •Up to 20% text on image. •Test faces and animals •Promote content to get fans into email list •Create sense of urgency •Use social proof
48. Ad/Promoted Post best Practices •Publish the optimal image size https://www.facebook.com/help/515700171838091/
49. FB ads & Custom Audiences •Use FB conversion tracking IF focused on conversions •Use bit.ly and GA if focused on just traffic •Leverage authority •Test different segments
50. PITFALLS Growing your business with Social Media
51. Social Media Pitfalls • Not tracking your posts engagement & lead to conversions • Focusing ONLY on increasing following base. • Not monitoring and responding to customers queries, issues. • Defending your wrong-doing. Case: Blackmilk 2014
52. Defending your wrong doing can Backfire
53. Accept errors & act promptly
54. THANK YOU! • Twitter: @eDigitalAus • Linkedin: https://au.linkedin.com/in/maescobar • Facebook: https://www.facebook.com/eDigitalAus • Pinterest: https://www.pinterest.com/eDigitalAus/ •
GROWING YOUR BUSINESS WITH SOCIAL MEDIA – COURSE
was brought to you by…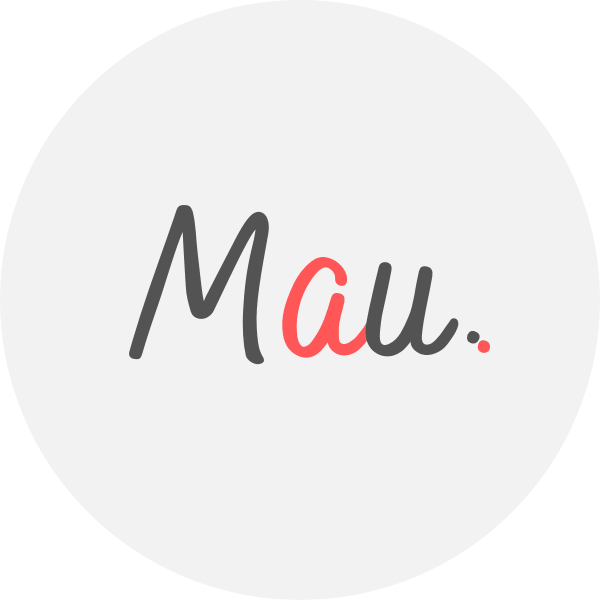 MAU. is an Award Winner Digital Marketing Specialist (Masters in Marketing), Certified Facebook/Adwords Professional, Certified SEO Consultant, Top Linkedin Influencer (6k connections), StartUp Investor, Writer, International Speaker. 15+ years experience optimising Digital Marketing Campaigns. Worked for top brands such as Realestate.com.au, News Limited, The Athletes Foot, Thrifty, NSW Government. MAU. also trains marketers via Strategy Workshops & Training Sessions. His popular Digital Marketing Plan & Social Media Plan templates downloaded by thousands. MAU. travels the world (37 countries visited) while teaching Digital Marketing or completing creative photography briefs and conceptual photography assignments. MAU. speaks three languages, football fan, latin dancer. Subscribe to MAU. e-newsletter or connect on LinkedIn Instagram Facebook

eDigital – One of Australia's Top 5 Most 🏆 Visited Digital Marketing Sites
NOW YOUR TURN!