THE BEST 10 TIPS WHEN RESPONDING TO NEGATIVE COMMENTS & REVIEWS ON SOCIAL MEDIA
Learn how to respond to negative reviews and bad comments left by customers on your social media channels or product pages. 
THE BEST 10 TIPS WHEN RESPONDING TO NEGATIVE COMMENTS & REVIEWS ON SOCIAL MEDIA
THINGS TO KNOW AND ACTION BEFORE YOU RESPOND TO NEGATIVE REVIEWS
Negative reviews are a normal part of any business. It is ok and common if you – the marketer – feel uneasy when dealing with negative reviews or bad commentary. Whether you like it or not, the reality is you will always going to have them and not all products will fit the eclectic tastes of every consumer.
Welcome them. Negative reviews or bad commentary about your products and services are one of the instant and cheapest ways to understand the end consumer experience. If your customers are not liking your product they will tell you. This means you can pivot earlier and less money you will lose in the long term.  Many negative reviews could be an alert for a product end of life strategic decision.
Always respond. 88% of people who leave a negative review or comment expect an answer.  Also, customers are more likely to buy a product with a negative review which has been responded by the brand.
Negative reviews can be helpful for other customers. Leave negative comments live as they may be useful for other users. Example: A brand that sells bath soups may find a customer did not like the big size of the product. While other customers actually would enjoy the big size of it. This way what it is seen a "negative" review can be actually helping influence and convert other shoppers.
Turn a negative review into a start of a great relationship. Not necessarily all customers who leave a bad review online are trolling you. Some actually care about your business and want you to do better.
Use negative reviews to launch better products. If many customers are complaining about the same issue, you then know your organisation should fix and deploy a better version of the product into the market.
Use negative reviews to update product descriptions or create faqs. 
Design your respond framework and get it approved by key stakeholders.
Train your team. Not only social media teams but also customer service teams.
Have templates ready for different scenarios.
Prioritise negative feedback. You may decide that a one-star review should be more important to respond than a three-star review.
HOW TO RESPOND TO NEGATIVE COMMENTARY AND BAD REVIEWS
OUR SUGGESTED FRAMEWORK
Respond quickly but not instantly. Speed is important but you can wait a couple of hours you may find people either solved the problem themselves and deleted the bad comment or negative review. Maybe they just needed to read the manual or instructional guide.
Be personal. If you know the name of the reviewer, respond using their name. People like to be called by their names. Ensure the spelling of the name is 100% accurate. Also, use the magical word: "you" as it is the second most powerful word to make your message personal. See an example in the template below.
Never be defensive. Make your customer feel you are on their side and that your job is to help them clarify the issue.
Never show favouritism. Just because most of the customers may like your product and never write a bad review, that does not mean you have the right to point the fingers to a customer who had a terrible experience with your brand.
Show that you have read and understood the issue. I do this all the time and works like magic! not only in reviews but also when getting request from clients or training clients. Re-phrasing the complaint back to them shows you have understood what their issue is.
Ask for more information. You may have already found out that some negative reviews are quite incomplete in nature. It is totally valid you ask for more information and provide the customer with a phone number or email address to send more information about the issue to you.
Keep your response simple. Avoid flowering long language as people attention span is short. Be clear and concise with your answer.
Do not add specifics. Do not add specifics that may change over time. For example, your current warranty is two years. You do not necessarily need to add this in your response as your warranty could move to only one year in the future, making your response a tool customers could use to make a point they took a buying decision based on that response's information.
Accept error or fault. Accepting fault is the most powerful strategies to build trust. When you accept an error and provide the action your company is taking to fix the error will show other potential customers can trust you if something goes wrong.  This pretty much shows you are taking ownership or your unfavourable actions or omissions.
Always fix the issue or offer options for resolution. Even if it was not your mistake, offer your customer some sort of relief. This could be a discount on the next purchase, etc.
RESPOND TO NEGATIVE REVIEW TEMPLATE
OPTION 1 – DRIVE THE CONVERSATION OFFLINE
"Hi [Customer's name] We really appreciate your feedback and we are sorry to hear you are not getting the full quality experience with your [Product's name]. If you feel like this is a malfunctioning issue, please reach to our customer support team on [email address and/or phone number] so we can help you. 
LAST TIPS:
Avoid upselling to five-star reviews. People are too busy, give space to your amazing reviewers.
Keep an eye for valuable feedback. Well crafted reviews with amazing copy or photos can be featured on your social media or key product pages. Get approval from your customers.
NEXT
Need social media marketing support or training? Contact us below ⬇
No Fields Found.
HOW TO BEST RESPOND TO NEGATIVE COMMENTS & REVIEWS ON SOCIAL MEDIA 
was brought to you by…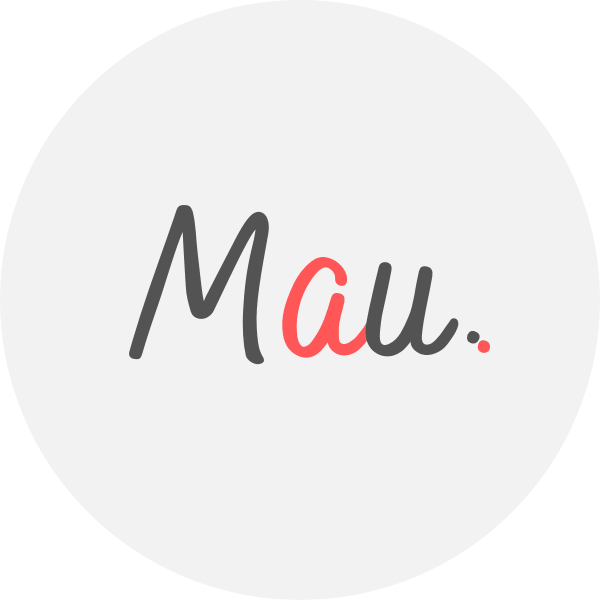 Mau is a Senior Digital Marketing Specialist with 15+ years helping clients solve their digital marketing challenges. Award-winning professional, Mau is a certified Facebook, SEO, Google Ads Consultant & industry speaker. Mau trains marketers via Strategy Workshops & Training Sessions inc his popular Digital Marketing Plan & Social Media Plan templates. Subscribe to Mau's e-newsletter connect on LinkedIn Instagram Facebook
eDigital – Australia's "Digital Marketing" Destination