BEST 7 TIPS FOR SUCCESSFUL SOCIAL MEDIA MANAGEMENT 2018
Find below our top 7 tips for successful social media management. Curated by MAU. Senior Digital Marketing Specialist at eDigital with more than 15 years experience helping business owners grow their businesses with successful digital marketing and social media campaigns.
TOP 7 TIPS FOR SUCCESSFUL SOCIAL MEDIA MANAGEMENT 2018
1. USE ONE SINGLE LOGIN
Before you start creating social media assets and accounts, ensure you set up a non personal email account that will manage all your social media assets. This way if your social media manager goes away, the email account is still usable. Example is: social@yourcompanyname.com. Ensure the password is just used by social media contributors at your company and if you need to give access to other people to see reports or performance you give them just "view" access.
I am not the only one suggested this. You can find a top marketing agency in NYC suggesting the same here.
2. START SEEDING
If you have been assisting to any of my digital marketing keynote sessions in Australia , you know what I am talking about here! Start seeding with your "Advocates" and "Loyals". Your CRM (Customer Relationship Management) platform should be able to give you a social media profile of your best customers. If you do not have a CRM, you crazily should!. If you do not know the benefits, please call me. There are some very well priced entry level CRM's such as Zoho, SugarCRM, Insightly, Base, InfusionSoft and also some more robust enterprise level CRM's such as Sales Force.
Ensure you start following your advocates and loyals on all channels (Facebook, Pinterest, Instagram, Twitter, etc) If you do not have the resources and time to follow them all, that's fine. What you should then be doing is targeting just the ones with high popularity/influence scores – social media tools such as Klout might help-  and the ones already buying from you.
Example: Lets say you have 2000 really loyal customers, then you identify the 10-20% who are highly influencial and/or popular and then allocate time to comment and like some of their social media commentary when relevant to topics related to your brand. You do  this on an on-going basis and ensure there is also opportunities for them to interact with your brand in the real world. The more they interact with your brand in the real world the more chances they will start promoting your brand on their social media channels which has been proven far more powerful than advertisers own promotion.
I normally suggest seeding should be an ongoing activity social media channels and should include not just your advocate/loyal social posting but also their blogs. If you already have social media channels live, that's fine,  it is always a good time to start your seeding campaign.
Please include in your seeding program the top 10-20 industry leaders blogs and social posts – even if they have not bought from you yet – as they are people your top customers might be following too. Customers notice when brands also follow and comment on top industry leaders content. This shows your brand is interested to help/innovate the industry.
WANT A CHALLENGE?  >> COMPLETE THE ULTIMATE DIGITAL MARKETING CROSSWORD / PUZZLE
3. DEVELOP A CONTENT CALENDAR
A top level one year calendar always is useful as it will allow you to easily see the hot activities/events/topics that you need to be talking about. Ensure you also map your customer purchase cycle into it. This means if research of your product for a reason starts – lets say – on April, then you allocate they right content at the right time.
As you are targeting social channels, ensure the conversation is light, fun to engage and exciting. Social is not about pushing full hard core rational benefits of your brand all the time. We say that 1 out of 4 posts needs to be directly related to your brand (promotions, features, etc) and the other three can be associated to social stories around your industry (events,  innovations, customer stories, employers stories, etc). Have a look at our Content type mapping to get some ideas.
4. BALANCE SOCIAL VOICE FREQUENCY
People and things are more interesting when you have to look for them – when they are not too available – you need to ensure you give time to your fans/followers to breath out of your business. Remember, they buy from you but it is not the only thing they do, like or care about. Let some days per week your customers do not hear from you. If you need to fully push a message for a specific reason on a daily basis, you might need to consider getting opt-in from them or create a specific group/event page for that matter so just people interested on that specific topic accept that you will be giving them frequent set of news, updates, etc. The rest continue to have a steady flow of social media post.
Normally, organisations posting more than once a day feel the pressure from different department and head divisions to post about different things. In this scenario, it is important you educate your executive teams about social media frequency and how that can affect your posts views and engagement. Facebook and other platforms can give you data about this.
5. USE TOOLS TO HELP YOU MANAGE MULTIPLE SOCIAL MEDIA ACCOUNTS.
Check out some of the Best Social Media Management and bulk Scheduling tools article. From one single dashboard and a very good price per month you can push social media content, track conversations and more. There are other tools you can use, please visit the social media section of our social media tools page.
6. TRACK PROGRESS
How many visits your website is getting from social media? And how many of them are converting into sales? That's has been always the key question for Business Owners and marketing managers. Ensure you create automated reports on your web analytics tool (Google Analytics) so every key stakeholder see the value of your social media efforts. If you do not know how to do this, please give us a call.
7. ASK CUSTOMERS WHAT THEY WANT BUT DO NOT RELY ONLY ON CUSTOMER FEEDBACK 
Events, product demonstrations, social gatherings, product launches or any other face-to-face meeting with customers is always a great opportunity to ask what they want to know/hear about your brand/industry on social channels. However, and from experience I can tell you that the most "liked" and "shared" posts are generally content that customers never expect or think about. If you want to build a successful brand you need to ensure you, your creative agency or marketing team create content pieces that are unique and highly "sharable". You will need to test different creative pieces. Test, test, test!
Engaging digital marketing consultants with proven track record of delivering "viral" social media campaigns work thousand times better than traditional advertising. Something worth having a look and happy to help you review some options. Just send me a line or give me a call.
BEST 7 TIPS FOR SUCCESSFUL SOCIAL MEDIA MANAGEMENT
was brought to you by…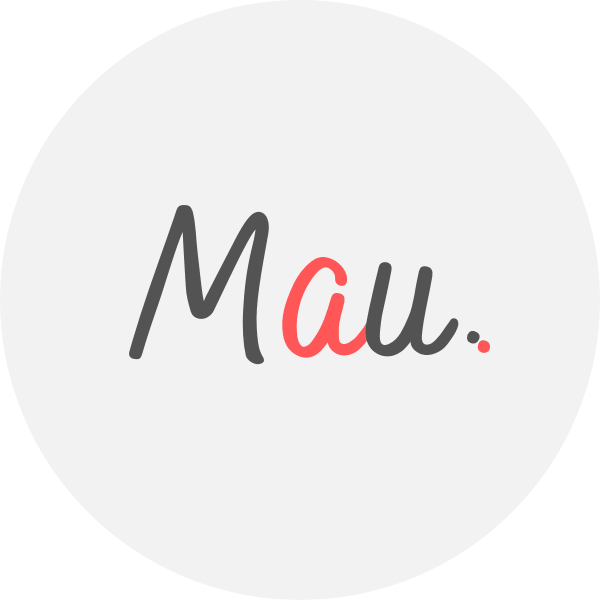 MAU. is an Award Winner Digital Marketing Specialist (Masters in Marketing), Certified Facebook/Adwords Professional, Certified SEO Consultant, Top Linkedin Influencer (6k connections), StartUp Investor, Writer, International Speaker. 15+ years experience optimising Digital Marketing Campaigns. Worked for top brands such as Realestate.com.au, News Limited, The Athletes Foot, Thrifty, NSW Government. MAU. also trains marketers via Strategy Workshops & Training Sessions. His popular Digital Marketing Plan & Social Media Plan templates downloaded by thousands. MAU. travels the world while teaching Digital Marketing or completing creative photography briefs and conceptual photography assignments. MAU. enjoys football, latin music and trekking. Subscribe to MAU. e-newsletter or connect on LinkedIn Instagram Facebook

eDigital – One of Australia's Top 5 Most 🏆 Visited Digital Marketing Sites
NOW YOUR TURN! 
Share your opinion or your best tip below 😀 ⇓