THE BEST SOCIAL MEDIA CAMPAIGN PLANNING TIPS
My notes and takeaways from Tanya Cramp, Digital Content Manager at Hard Rock having a conversation about campaign planning, collaborative strategies, and the process of creative campaign planning for social media.
SOCIAL MEDIA CAMPAIGN PLANNING CHECKLIST
Never create a campaign in isolation. Involve key stakeholders.
Your campaign should support either a business goal, need or challenge
List internal resources and from other divisions  to make your campaign a success
Campaign timeline- Break it down into phases and what it should happen on each phase.
SOCIAL MEDIA CAMPAIGN PLANNING STEPS
STEP 1: Establish the key campaign goal (ONLY ONE KEY GOAL) and secondary objectives. It is good to have exact and trackable key performance indicators KPI's so you can see how the campaign is going. Make a list of your top 2/3 campaign deliverables.
A common mistake is to let other team members pile up other kpi's that are not associated to your key campaign goal. You gotta defend your key campaign goal as this will help align it to messaging.
An example: your key campaign goal is to drive restaurant booking conversions for a seasonal offer but someone in your team might also want to add on a UGC component and someone else want to optimise for video views.
It is important to stay focused!
STEP 2: Align to messaging. Campaign messaging should be clear and concise to support your key campaign goal. Use social media listening tools to inform and curate your messaging style. This will help you build empathy, know the history of the topic conversation, prioritise well and go deep into the campaign conversation.
Tip: Always remember, social media users already have over saturated feeds, so for businesses with multiple brands, it is important to isolate the messages and package them up. You do not want to confuse your customers with tons of different messages that at the end they do not take any action.
Test different type of messaging.
Message set 1: straight forward promotion or brand feature.
Message set 2: Fun, playful, edgy, sassy.
Measure results and see which one works out better for your key campaign objective.
Think about the medium:
Instagram feed: Polished images, magazine centric, curated
Instagram Stories/Live: loosen up a little bit, more casual, more authentic.
You might find that the more casual Instagram stories performed better than the overly curated images on your brand feed.
STEP 3: Research like Crazy. Get inspired by some of your favourite brands in non-competing sectors. Challenge your team to bring something fresh and useful. Review past creative goods and bads. Part of this pre-campaign research is to see what is trending on pop-culture and what things/topics your most profitable customers are gravitating towards.
STEP 4: Brainstorm campaign. In this process you want to consider:
Your current content calendar
Your current email marketing calendar
Your current Adwords and Social Media advertising calendar
Your influencers activity calendar : review the unique angles they feel your brand.
National, city and community events calendar your brand is participating.
What content people are already sharing the most about your brand on social media or from your blog.
Feedback from internal team from other cities or countries as they might have some interesting insights on how specific things can be interpreted at a local level.
Influencers can be extremely helpful on:
Identifying gaps in the business
Bringing a unique perspective on how they feel your brand.
The brainstorm process for creative ideas to ensure success on your next campaign.
There might be some other competitors who have done, are doing or can easily copy your campaign creative. It is important to ask yourself: "How can we make this campaign a better story and not easily to be copied"
Campaign Innovation comes from:
The idea
The delivery of the idea (message)
The type of access (medium)
The expected customer action
SOCIAL MEDIA CREATIVE CAMPAIGN ELEMENTS
Simple
Creative
Engaging
Sharable
Personal action: how the viewer can make action and feel proud of it.
Make it evergreen: challenge your team to create great seasonal campaign content pieces that can also be recycle for use it at anytime even after the campaign has ended. When using photographers and videographers you ask them for perpetual copy rights of the content produced for your campaign.
BEST SOCIAL MEDIA CAMPAIGN PLANNING PROCESS AND TIPS
was brought to you by…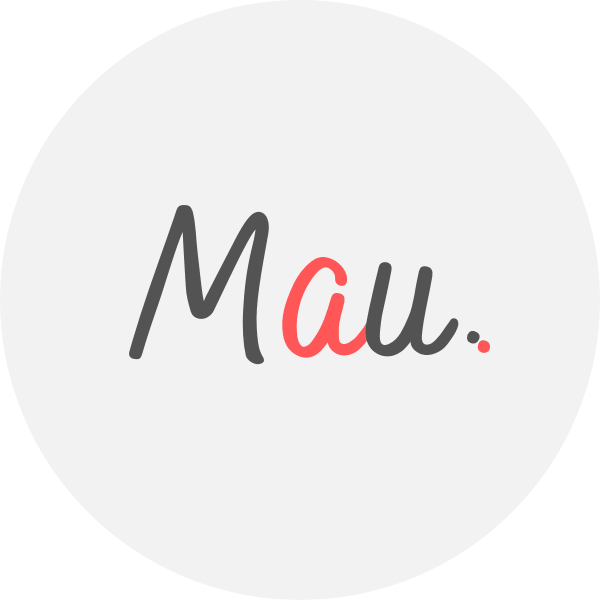 Award Winner Digital Marketer, top Linkedin Influencer, Certified Facebook / Adwords Professional, Certified SEO Consultant, StartUp Investor, Writer, Speaker. 15+ years optimising some of Australia's top brands. MAU.trains marketers via Strategy Workshops & Training Sessions inc his popular Digital Marketing Plan & Social Media Plan templates. MAU. enjoys football, latin music & hiking while teaching Digital Marketing or completing creative photography briefs and conceptual photography assignments. Subscribe to MAU.'s e-newsletter connect on LinkedIn Instagram Facebook
eDigital – Australia's "Digital Marketing" Destination
Share your opinion below 😀 ⇓