THE BEST SOCIAL MEDIA TRAINING CAIRNS
Looking for the best social media training sessions, courses and workshops in Cairns, Qld? Learn with the best social media trainer in Cairns, Qld. Book a social media training session or workshop in Cairns, Qld today!
SOCIAL MEDIA TRAINING CAIRNS
Yes, one of our Certified Social Media Specialist and Training Facilitators is based in Cairns, Qld. who will visit you and discuss your specific social media training needs and challenges.
With our tailored social media training services in Cairns, you and your team will develop the skills, knowledge and learn the best practices to better promote your organisation in social media platforms including Facebook, Instagram, Youtube, Twitter, Linkedin, Tiktok. etc.
ABOUT SOCIAL MEDIA TRAINING IN CAIRNS
Convenient. You or your team members will receive training at your office. No need to mobilise your team. We will go to you.
Strategic support. We will help you roadmap your social media strategy, key goals, metrics.
Actionable skills. You will develop specific social media skills to tackle your current social media challenges so you can deliver results for your business.
Cutting edge tools. You will be shown some of the best and latest tools and software to manage and optimise your social media marketing.  platforms to create effective and engaging content and social media strategies to help grow your organisation in Cairns.
You decide on the training agenda. You can include your business-specific issues and/or challenges. For example: how to optimise your Facebook ads or how to create better Instagram content, etc.
Expert training facilitators. We are Digital Marketing and Social media specialists with over 15 years of experience offering practical advice.
No big commitments. you can pay for only one session or as many sessions you want.
SOCIAL MEDIA TRAINING DELIVERY – OUR PROCESS
Your eDigital's Social Media Training will be delivered using our successful methodology:
Discovery. We will have an initial 45 minutes-60 min sessions to understand your business and your specific social media marketing training needs, goals and challenges.
Agenda. We work with you to confirm the agenda items and training objectives.
Develop any tailored learning material. Our social media training facilitator will prepare any relevant material, best practices, examples to your specific training needs.
Training session delivery. The training session will include:

Key concepts and best practices.
Discussion. how to apply concepts into your social media: idea generation and questions.
Knowledge check. Wrap up with a knowledge check online survey.

Email follow-up. For any questions that were not resolved during the session.
SOCIAL MEDIA TRAINING SESSION DURATION
Our on-site sessions are can be between 1.5 to 2.5 hours. From experience, we recommend keeping sessions to a max of 2.5 hours.
SOCIAL MEDIA TRAINING SESSION FREQUENCY
Most of our clients like to book one session per month so they can track progress.
SOCIAL MEDIA TRAINING DAY AND TIMES
Our training sessions in Cairns can be booked Monday to Friday any time from 7:30 am to 3:30 pm. We can also facilitate training sessions after 5:30 pm for an extra fee.
PARTICIPANTS
We can train small teams to large government teams or enterprise teams. Our social media training sessions in Cairns are best suited for:
Marketing managers / Brand managers
Social Media / Community managers
Sales managers/ Sales Directors
Entrepreneurs, CEO's or Directors
Please note that the fewer participants, the more opportunity to respond to all questions and challenges each participant is experiencing with social media. This means, smaller groups get the most out of our social media training sessions in Cairns.
ABOUT OUR TRAINERS
Our Certified Social Media Marketing Trainers offer 15+ years social media marketing experience and have trained hundreds of business owners (see top clients), marketing managers and other digital marketing and social media enthusiasts. You are welcome to email us to find out more about our trainers or about our training sessions.
FEES
Prices depend on how many social media training sessions you are interested to undertake and the number of participants. Contact us today to discuss your specific needs.
YOU WILL PROVIDE:
A meeting room that accommodates all participants.
Access to wifi internet and a projector
Participants must bring their laptops, notebooks and pens.
Participants are encouraged to bring a list of all their specific social media questions/challenges/doubts.
SUGGESTED TOPICS
In our discovery phase, we will highly encourage you to be very specific and precise on the topics and learning outcomes to be delivered for your training session. You can talk to our team to discuss your agenda items.
Below are some ideas, some can be disregarded by you if they are too generic or too basic.
STRATEGY PHASE
Branding: the core element before you start social media marketing.
How to create your social media strategy (positioning, voice and tone)
PLANNING PHASE
How to create your social media content plan (own, user-generated, partner generated)
How to do keyword research to find hot topics to publish via social media
How to use Google Trends and Google Adwords keyword planner when deciding top content for your social media
How to source, edit and publish images for your social media.
What tools to use to schedule your social media posts.
CUSTOMER ACQUISITION
How to set up a Facebook business page to attract customers in Cairns
How to create and publish and optimise Facebook and Instagram ads.
How to use Instagram and Pinterest to promote your business and engage with your prospective clients and customers
How to use Linkedin for b2b (business to business) and how to become a social seller.
CUSTOMER DEVELOPMENT
How to cultivate and nurture media partners and social media influencers to grow your community.
How to build a Facebook or Instagram community.
How to promote your most popular social media content via email marketing.
MEASUREMENT
Best metrics to measure social media success
How to use Google Analytics to measure social media results
WHERE ABOUTS IN CAIRNS CAN SOCIAL MEDIA TRAINING BE HELD?
We can deliver social media training in any areas around Cairns city and Cairns greater area including Cairns city, Parramatta Park, Cairns North, Kewarra Beach, Babinda, Bayview Heights, Bentley Park, Mooroobool, Brinsmead, Mount Sheridan, Bungalow, Portsmith, Palm Cove, Ellis Beach, Redlynch – Lamb Range, Clifton Beach, Smithfield, Earlville, Trinity Beach, Edge Hill, Trinity Park, Edmonton, Westcourt, Freshwater, Stratford, Aeroglen, White Rock, Gordonvale, Goldsborough, Mount Peter, Whitfield, Holloways Beach, Machans Beach, Woree, Kamerunga, Caravonica, Yorkeys Knob, Kanimbla and others.
OUR APPROACH – SOCIAL MEDIA METRICS MAP
We help you get your Cairns-based team to understand the value of social media and how to successfully apply it, rather than just presenting vanity metrics. Just because some of your posts get some sort of engagement, doesn't necessarily mean you're besting your competitor, whose engagement as a percentage of their audience is through the roof.
SOLUTION: Tell the whole story and use the below Social Metrics Map. We make sure you're reporting on the correct metrics, not just the "sexy" ones; aligning your KPIs with your social strategy's objectives.
FREQUENT ASKED QUESTIONS FAQ
Does eDigital offer social media management on a daily basis? We only offer support for paid campaigns: Facebook ads, Instagram ads, consumer competitions, Google Ads etc.
CLIENTS' FEEDBACK
"Mau has a great presentation style. Friendly, knowledgeable, articulate and engages with his audience frequently"
"Mau was wonderful. Lots of information on the subject and great use of relevant examples. Also really like how Mau engages the class to provide examples, having the opportunity for new ideas to be raised and success stories in different industries brought to attention. I will come back to some of his digital marketing classes!"
"I thought it was great and would attend another of his classes"
"eDigital provided a very extensive range of valuable information. As time was short sadly we ran out of time to see some of his excellent information. I would suggest extending the time from 2 to 3 hours"
"It was a great session and MAU.'s knowledge of marketing and social media was indeed impressive"
"Thank you for tonight's class, very insightful and I learnt a lot! Would love to get your newsletter! Cheers"
"A Belated thank you for running an excellent Social Media Mapping session on Wednesday at GA. It was a very useful session and I learned many tips"
The students gave eDigital high instructor scores for being:
✔ Meeting student's expectations
Book your Social Media Training in Cairns by contacting us today!
SOCIAL MEDIA AUDITS
eDigital's Social Media audits are great for brands that are looking to improve the presence, content quality and amplification of their social media. eDigital's Social Media Audit draft document will spot those hidden opportunities your brand can unlock in order to improve your social media reach, engagement and amplification. Whatever your social media platform you use, our Audits not just tell you what to do but will bring some of the world's best examples other brands are implementing to win followers and reach business objectives. To enquiry about our Social Media Audits, contact us today
Next > Book your social media training in Cairns today! Contact us
Final tip: Is your marketing not bringing the sales you want? Would you like to stop wasting your money on ads not performing? Find how you can increase your sales with our eCom boost program!
This article was brought to you by…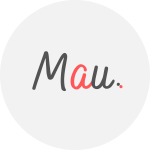 Mau is a Senior Digital Marketing Specialist with 15+ years helping clients solve their digital marketing challenges. Mau is a certified Facebook & Adwords Professional, Certified SEO Consultant and industry speaker. Mau trains marketers via Strategy Workshops & Training Sessions inc his popular Digital Marketing Plan & Social Media Plan templates. Subscribe to Mau's e-newsletter connect on Linkedin Instagram Facebook
Do not miss > Driving the Brisbane to Cairns Ultimate Road Trip – Best stops