THE BEST SOCIAL MEDIA MARKETING TOOLS IN 2021
Boost your leads and sales with the help of some of the best social media marketing tools, software and platforms 2021. Find below the Best Social Media Marketing Tools in 2021 List. Curated by Mau, a Senior Digital Marketing Specialist & Trainer at eDigital.
THE BEST SOCIAL MEDIA MARKETING TOOLS IN 2021
ANALYTICS TOOLS FOR SOCIAL MEDIA MARKETING
Designed to work with paid social posts and other ad media for the purposes of driving mobile app installs, this app gives you real-time data on a host of important metrics – clicks, organic vs. non-organic installs, revenue, average revenue per user, even custom in-app metrics to help you track interactions after app installs (booking a hotel room or building a shopping list, for example). 30-day free trial if you'd like to test it before paying. Some clients are HBO, Macy's, The Wall Street Journal and Samsung. Thanks to the tool's extensive mobile analytics and attribution-centred focus, you can easily track a full suite of attribution metrics. AppsFlyer works well with all attribution models, this way you can get a more complete understanding of your mobile marketing ROI and present clear results that highlight areas you can improve your social media performance – and ensure you're investing the most where you're most likely to profit over time. The tool is fully scalable and boasts 99.99% uptime, making it a reliable choice to help you keep the attribution data flowing at all hours. ClickMeter works well with the attribution model of your choice, including custom models.
ClickMeter offers more than 100 features to assist marketers with marketing attribution and analytics. The software is fully integrated with social media and is developer-friendly, playing nicely with AdWords to SandBox. The maps and reports it creates provide detailed insights on your audience (including clickstreams – i.e. what people are clicking on while on your site). You can turn any URL into a short tracking link for easy sharing on Twitter and other social channels and keep an eye on where and how your content spreads on social media and beyond.
CLK.IM Shortened URLs can provide a whole host of metrics on who's clicking on your social posts, revealing their geographic locations, devices, platforms, browsers, OS, language settings, and more so you can hone in on your audience and build rich personas based on real data. The tool also uses pixels to track conversions, run targeted campaigns with QR codes, and try A/B testing your URLs. Clk.im helps take the headache out of these complex yet powerful social media marketing tasks, so you can track the effectiveness of your strategy and tweak it accordingly.
CROWDBABBLEGet Analytics reports for Instagram, Facebook, Twitter, Linkedin, Snapchat with Crowdbabble.
SEGMENT Great asset for any marketing team that's starting to think seriously about attribution. Segment work nicely with most attribution dashboards and models. Segment was initially designed to help businesses send data wherever they need it, this is a smart pick for getting started with sophisticated social media marketing attribution. Segment is especially useful to marketers working with multiple types of paid social posts. Compared to display advertising, sponsored social posting is a relatively new media type, and as a result, not overly saturated. Less competition, greater exposure, and excellent ROI are great reasons why today's marketers are turning to paid social, which only highlights the greater demand for viable attribution solutions.
Your team can use Spredfast to plan, collaborate, report, and surface insights from social media—in one platform. Some of it is key features include:
Insights: Inform content and campaign planning with social data.
Planning: Organise content into the campaigns it's fulfilling, then report on those campaigns.
Content Management: Control the content used to populate your social media posts.
Collaboration: Chat or assign tasks to work together efficiently.
Governance: Route your content through the people who need to see and approve it.
Reporting. Create space for your teams to track what they make and how they work together
Publishing: Schedule and publish your content across your global teams and accounts.
Community Management. Engage one-on-one with your customers, at the enterprise-scale you need
Sprout Social is a social media management tool that includes Instagram management and post scheduling created to help businesses grow their social media presence. Try it free for 30 days.
Key features:
You can easily plan and schedule Instagram posts, monitor hashtags, manage and respond to comments, monitor hashtags and run reports to show rich analytics and insights.
Manage and publish engaging content. You can save time and optimise your Instagram planning with creative tools, intuitive workflows and powerful scheduling features all within a single platform.
Build great customer relationships. Easily engage followers, track campaigns and source user-generated content with a unified inbox to monitor comments and hashtags.
Benchmark your Instagram performance. With Sproutsocial you can analyse post and profile level data, hashtag usage and performance and track audience engagement across one or multiple accounts.
Streamline your Instagram posting process. Receive push notifications alerting you when it's time to post.
Simplify creative development. Ensure your brand Instagram posts stay on-brand and meet quality standards with editing tools and a centralised asset library.
Great collaborative content calendar. Manage Instagram posts efficiently from a team content calendar with campaign tags and a notifications feed.
Manage multiple Instagram accounts. Connect and manage multiple Instagram profiles from one social management platform without logging in and out.
Foster brand loyalty. With a social CRM toolset that helps you engage with customers quickly and personally.
Track and respond to posts published in your business location. Find and engage with customers posting media geo-tagged at your business' location by tracking Instagram locations.
Instagram Post Performance Insights: Quickly identify top-performing posts with Sprout's analytics and track comments, likes and engagement.
START A FIRE Used by brands including HubSpot, CB Insights and Sequoia Capital. The tool allows you to grow your reach and helps you keep track of how your content spreads across channels. Start A Fire lets you share content assets that your readers will be most likely to love – and keep your brand associated with the content, even if it's published by someone else. It works by adding a "branded badge" to the pages people see when they click through from your Start A Fire-enabled shares. The URL shortener also offers plenty of rich metrics, so you can track views on your shares, even when they're re-shared by others. If you were to tweet a link to a New York Times article, for example, and someone retweets it, then your brand does get a certain amount of extra exposure, but that benefit doesn't last long, because audience members won't necessarily associate you with the content. But if you share Start A Fire URLs instead, your badge goes wherever your URL does, and you can track all associated page views, badge views and badge clicks.
ANIMATED VIDEO TOOLS FOR SOCIAL MEDIA MARKETING
ANCHOR VIDEOS Anchor Video is a new pretty slick tool that magically transforms audio files to video, transcribing content into easy-to-follow (highly shareable) text you can listen to (on mute). You will like it because most major social platforms aren't built for audio consumption. Sharing a URL to an hour-long podcast on Facebook will rarely convert to direct listeners at the moment. On the other hand, auto-playing videos with mute-friendly captions are trending. Auto-playing videos are also an effective way to grab peoples' attention. Anchor's new tool lets you trim audio clips so you can share a minute from an insightful podcast, transcribed with captions. Here's an example. 
RELATED > SOCIAL MEDIA TRAINING FOR GOVERNMENT EMPLOYEES
RAW SHORTS helps businesses cut the time and cost necessary to create high quality animated explainer videos, video ads, video infographics, product videos, and much more. It's effortless to use the "drag and drop" video builder in the cloud. Just launched in the second half of 2017 (in private beta) the HTML5 builder which enables greater flexibility and support than a flash in all browsers! Here is a video that explains it.
POW TOON Pow Toon is a great video presentation builder. You can make your own website video, product demos or explainer video. Choose from a variety of "ready to use" templates, for free!
CHROME EXTENSIONS FOR SOCIAL MEDIA
SNIPLY Just like Startafire, this extension enables you to embed your messages and calls to action on any page you share with your followers on social media.
TWITTER FOLLOWER This extension is pure automation. Find a profile that relates to your target audience is and launch the extension: it will start following people they follow. You can also use it to unfollow multiple accounts at once.
CONTENT DISCOVERY TOOLS
DRUMUP DrumUp is a powerful content marketing, curation and social media management tool. Discover and curate trending content, and schedule posts on Twitter, Facebook and LinkedIn.
CORTEX Cortex brings data to the creative process of social media marketing. You will easily find what to post, when, how often, and instantly add the most effective photo or video for your social media posts. Cortex will tell you what image colours will bring you the highest engagement. Cortex offer integration with Getty Images. Find the perfect photo and video to be sent out at the right time. Clients include Marriott Hotels, Toyota, Heineken.
DESIGN TOOLS
GOOGLE SELLER RATING AND REVIEWS PLATFORMS
EKOMI eKomi helps you automate the process of requesting ratings and reviews to be added to your google seller rating.
HASHTAGS TOOLS FOR SOCIAL MEDIA MARKETING
HASHTAGIFY.ME Hashtagify.me has plenty of data you can use to analyze hashtags. Related hashtags and their popularity data. The tool will show you other hashtags to consider and will display visually how popular each hashtag is and how closely it correlates to the original.
RITE TAG RiteTag helps ensure that the tags you use are well-chosen by showing you how good or overused a particular hashtag is. It also provides you with comprehensive statistics about hashtags before you use them. Ritetag uses a machine-learning algorithm to suggest hashtags based on the content of your photo.  Just make sure you have RiteTag App for Android installed and then follow the instructions in this video tutorial. The Hashtag Suggestions for Images feature is for RiteTag Pro customers. Hashtag suggestions for Instagram photos are coming to the RiteTag iOS app at the end of 2018.
TRENDSMAP Local businesses might find value in Trendsmap, which shows you relevant hashtags that are being used in your geographic area.
IMAGE ATTENTION TESTER
IMAGE RESIZE COMPRESSION TOOLS
DYNAMIC DRIVE: Image Conversion – Optimisation tool
SOCIAL WARFARE This is a paid WordPress plugin. You can specify different images to be used for each social network. Horizontal for Facebook, Google+, Twitter, LinkedIn and then a Vertical image for Pinterest
TINY PNG (Plugin for Photoshop)
INFOGRAPHICS TOOLS
MOCK-UP TOOLS
PHOTOGRAPHY FOR SOCIAL MEDIA
Copyright essentials by Getty Images
eDigital
We provide photography and visual optimisation for social media and SEO.
Contact us
to find out more. 
QUOTES MAKER TOOLS
RESEARCH AND TRENDS TOOLS
QUUU Quuu is a great tool to source content suggestions. They find the finest content by hand, reviewing each and every piece so you don't have to, freeing up more time for other areas of your business. Their promise is that each post has been hand-reviewed in-house. The free package is available so you can give it a try. Key features:
Select interests. Select from over 300 interest categories to receive suggestions that matter to you and your audience.
Choose how many suggestions you'd like to send to your social profiles via your Buffer or HubSpot account.
Let Quuu handle all your content needs, or manually approve suggestions yourself.
Social Bakers offers data and insights for the most popular Facebook pages and users by country.
SCREENSHOT TOOLS
SOCIAL SHARING BUTTONS
All Social Sharing Buttons plugins for WordPress sites
TIKTOK TOOLS
TikTok Video Editor. Want to make a big hit but still have no idea what the TikTok style looks like? Video Editor gives advertisers more freedom to edit and customize their content with TikTok styled elements, including TikTok copyrighted music, text fonts, text colours, creative dimension and more. You can create a TikTok video without much effort!
Smart Video. Don't have any videos? Don't worry, Smart Video can help you turn bland pictures into ingenious ads! One advertiser leveraging this tool is Taylor's College. Their marketing team used Smart Video to convert still images into a vertical video clearly communicating benefits, drawing a high conversion rate, and directing interested users to their website. See more details on the Showcases page.
Quick Optimisation. Improve your creatives by adding some brand-new elements! By using Quick Optimisation, a Vietnam-based advertiser OKXE added upbeat music and effects with a few simple clicks. They also incorporated a strong call-to-action at the end, successfully generating an attention-grabbing dramatic impact. See more details on the Showcases page.
TIKTOK WATERMARK REMOVAL TOOLS​
VIDEO PRODUCTION FOR SOCIAL MEDIA 
SHOOTSTA A mix of in-house and outsourced video production. Ideal for corporations, SMEs and agencies. 24 hours of turnaround time. Packages start at $2k per month for two videos. Clients include: Adobe, Qantas, KiwiBank, Sanofi
SPEECHPAD: Video Transcription Services.
VIDEO PROMOTION AMPLIFICATION
BRAVE BISON former Rightster. Brave Bison helps video owners, publishers and marketers get the right video to the right audience, on the right platform, at the right time.
You can learn video content best practices by reading the official Youtube blog.
YOUTUBE CREATORS BLOG – OFFICIAL
Last note: Is your marketing not reaching your sales targets? Stop wasting your money on marketing that is not performing? Find how you can increase your sales with our eCom boost program!
THE BEST SOCIAL MEDIA MARKETING TOOLS
was brought to you by…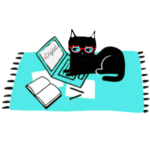 Mau is has been meowing digital marketing for 16+ years. A certified Facebook, Google Ads, SEO specialist and keynote speaker; Mau also offers marketing strategy support & digital marketing training. Mau's Digital Marketing Plan & Social Media Plan templates are used by hundreds of marketers. Subscribe to Mau's newsletter or connect on Linkedin Instagram or Facebook