TOP 20 REASONS WHY YOU MIGHT NOT USE HOOTSUITE
Are you looking for some options to monitor, manage, schedule and measure social media marketing activities? Is Hootsuite one of your options? You might want to read this article before you take a final decision.
TOP 20 REASONS WHY YOU MIGHT NOT USE HOOTSUITE
There are few instances I would recommend using Hootsuite but for the majority of business owners, marketers or social media managers who have less than 6 social media properties, I strongly believe there are some great reasons why you might not want to use Hootsuite.
1. Scheduling. When Hootsuite started back on 2008 there was no way of scheduling posts on Facebook. That's no longer the case and scheduling is quite straight forward via Facebook directly. Remember that Facebook edgerank will give you extra reach if you post or schedule content that has been uploaded directly via Facebook such as videos or photos. With the new Facebook Business pages app there is also a greater chance to schedule on the go. If you are going to use Hootsuite for the only reason of being able to schedule posts on Facebook you might better off using the Facebook scheduling tool. You might want to test what reach you get when scheduling directly via Facebook vs third party scheduling (Hootsuite).
2. URL Shorteners. Hootsuite reports will only track ow.ly or ht.ly shorteners. If you use any other shortener or link, any clicks on other shortener or link will not be tracked on Hootsuite reports.
3. Geo tagging posts. You are not able to geo tag your Facebook or posts. Post Geo tagging in Hootsuite is only available for Twitter and Google+.
4. Tagging other business pages on your posts. When posting to your Google plus or Facebook business page via Hootsuite, you cannot tag any other Google+ or Facebook business pages. Tagging other pages will offer extra visibility to your posts.
5. Google+ polls, events or hangouts. When posting to your Google plus business page via Hootsuite, you cannot post a poll or an event or a Google Hangout. You will have to post any of these three directly on your Google plus account.
6. Image tagging. You cannot tag someone or a company on an image when uploading a photo to a post for Facebook or Google+ via Hootsuite.
7. Organising posts' photos into specific albums. Hootsuite does not allow you to select a specific Google Business when uploading a photo to a post. Meaning you will have to go back and move the photo to the right album.
8. Emailing the post to your Google + connections. When posting directly on Google plus you can also add email addresses to notify key people about your new post. This is something you cannot do via Hootsuite.
9. Backdating a post. You cannot backdate a facebook posts via Hootsuite. To backdate a facebook post, you will have to post directly on Facebook platform.
10. Facebook boosted posts. With the latest changes to Facebook algorithm, organic posts are not really reaching the majority of your page followers, making you to boost your posts via the paid ($) Facebook boost option. You cannot boost directly from Hootsuite, making it twice the amount of time for launching an organic posts and then boosting it.
11. Instagram scheduling is really limited. Hootsuite does not have the capability (Instagram api restriction) to instantly post on your Instagram. What Hootsuite does is it will send you an alert to your phone (you need to have both the hootsuite app installed on your phone) for you to post your image. You will have to copy and paste the description and go to exactly the same process as if you were posting directly via Instagram. Please note that you will not be able to adjust the image size as you can do directly via instagram.
12. You are forced to use their own custom urls ow.ly and ht.ly. So if you use other tools to create and push vanity urls then the clicks on those urls.
13. Auto-posting from RSS, bulk scheduler or other sources. Hootsuite auto-posting tool becoming less relevant. The latest updates to Facebook algorithm is reducing the reach of organic posts. This means if you are using Hootsuite to schedule or auto-posts a massive variety of posts; those posts are not going to be seen any way by not even half of your facebook fans.
14. Expensive vanity URL's. If you want to buy your own vanity url on Hootsuite they are expensive and you will only be able to use them via hootsuite. Does not make any sense.
15. Landing page thumbnail and summary on posts. When using the Hootsuite bulk scheduler or RSS feed to publish post on Facebook; Hootsuite does not read a thumbnail or summary of the page link posted which for sure will decrease your posts click through rates (CTRs).
16. Incomplete Facebook Insight's Data. Facebook Insights will not record the likes, sahres and comments that you have received from posts published via Hootsuite. Making your Facebook Insights data incomplete.
17. Native posting vs third party posting and its reach/views implications. There is a lot of discussion that the Facebook edge rank does give the same level of visibility to posts published via a third party app on Hootsuite. It is worth you test this by posting the same post right at the same time and see both via Hootsuite and the other via Facebook and see how many post views they have reach.
18. Expensive for many users. Hootsuite platform can be quite expensive after 10 users. In the pro plan each users – up to 10 – will be charged $15 per month. More than 10 users will mean you will have to pay Hootsuite Enterprise which is supposed to be very expensive.
19. CRM Integration. Your CRM might not be able to integrate with Hootsuite which will mean you will not get a 360 degree view of your social media customer. You might want to check with your CRM provider which social media management tool they recommend for integration.
20. User experience. You are not the only one who gets lost trying to figure out all the places, areas, buttons and things within the platform. I have has so many clients and students who have found it really hard to navigate the tool and to fully understand its capabilities.
Social Media Management Tools you can benchmark Hootsuite against to:
Agora Pulse (Twitter, Facebook, Instragram)
Mav Social (Bit.ly integration, native publishing, stock images. Also integrates with Youtube and Tumblr)
Oktopost (For b2b social media marketing – packages start $65 per month)
Sendible (Starts at $59 per month – free 30 day trial)
GrabInbox (Twitter and Facebook scheduling tool)
NEXT
TOP REASONS NOT TO USE HOOTSUITE
was brought to you by…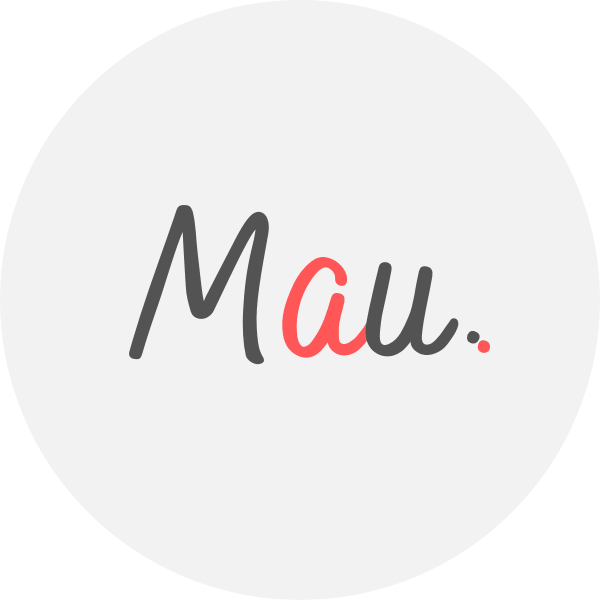 Award Winner Digital Marketer, top Linkedin Influencer, Certified Facebook / Adwords Professional, Certified SEO Consultant, StartUp Investor, Writer, Speaker. 15+ years optimising some of Australia's top brands. MAU.trains marketers via Strategy Workshops & Training Sessions inc his popular Digital Marketing Plan & Social Media Plan templates. MAU. enjoys football, latin music & hiking while teaching Digital Marketing or completing creative photography briefs and conceptual photography assignments. Subscribe to MAU.'s e-newsletter connect on LinkedIn Instagram Facebook
eDigital – Australia's "Digital Marketing" Destination
Share your opinion below 😀 ⇓