BEST 30 TIPS ON HOW TO PROMOTE YOUR FACEBOOK PAGE 
Learn best tips on how to promote your Facebook business page by MAU. Social Media Trainer and Consultant at Sydney based eDigital – Australia
BEST 30 TIPS ON HOW TO PROMOTE YOUR FACEBOOK PAGE
Use the best Social Media tools! With multiple social media channels your business might need a single platform to manage, monitor and amplify social media messages. Suggested social media tools include: Hootsuite, Buffer, TweetDeck. If you do not have the time you can employ eDigital as your Sydney social media services company or check out our list of top social media tools.
Start your Email Marketing: We can help you chose the right email marketing platform such as MailChimp, Constant Contact, Campaign Monitor, Simply Measured. We can help you build newsletter templates, launch a/b testing campaigns and build your database of emails.
Promote Social Media contest/competitions/offers. We can run your next competition/contest using WildFire, Short Stacked, NorthSocial, Woobox and Easypromos. We can help you define objectives, find prizes, set terms and conditions, launch and monitor your social media competition.
TOP FACEBOOK POSTS IDEAS
Review and refresh your affiliate OR re-seller offers and promote them via Facebook Posts.
Create and publish a tripwire (irresistible desirable offer) to get your facebook fans to visit your website and subscribe or buy from you. When creating a tripwire or offer ensure it has some of the essential elements: scarce, relevant, on high demand, exclusive. Example: "Subscribe to our blog alerts and we will send you a 20% off voucher for the first 200 people. Offer finishes on… 
If you are or sell to retailers located in Shopping Malls. You can work with Centre Management to promote your business via their Shopping Mall facebook.
Promote your latest awards or your selection to win an awards. Prospective clients like to know that you are winning or being nominated to win awards. This shows you are a leader in your industry.
Complementary Services. Promote posts that talk about the great complementary services related to your offering.
Publish Product demonstrations videos. Idea: Show people (through video or image gallery how your product funtions and solve your prospective customer pain point.
Showcase your team stories and bios – Extremely important! The more humanistic you can be seen the more people will relate to you not as a business but more at personal level.
Thought leader Positioning. Be seen as you are on top of what's happening in your local area. Share and promote industry events happening in Sydney and the issues affecting and improving for the local industry.
Incentivise Customers reviews. Take a photo of the good customers reviews and share them on social media. Invite current clients to review your service for the chance to win a price or receive an invitation for an exclusive event.
Facebook event pages. When your industry association, council, union or federation runs an event you are participating, check if they have created a Facebook event page. If not, you have the opportunity to create a facebook page event and invite your current and prospective clients to come an see you to that specific industry event or conference.
Get Influencers to talk on behalf of you. Find top influencers on Twitter and key media outlets (top writers and editors) and invite them to product demonstrations or media nights in order to start building relationships and increasing the likelihood of them talking about your brand on their popular social media channels. Use Followermonk to find key influencers in Twitter. https://followerwonk.com/
Anniversaries. Show how you celebrate your anniversaries and how your customers can be part of it.
Behind the Scenes. Promote your new and special services or products and how you create them.
Give away free unique tips for your prospective customers when thinking about the products and services you offer.
People love celebrities! When working with a celebrity or a well known industry business profile; ensure a photo gets published on your social media and tag the celebrity and the companies that are associated to the celebrity.
Charity Support. Promote your support to any local charity event to humanise your business. People want to know you are not only profiting but also helping your local community.
Show off what inspire your brand: people, places, stories that have inspired the owners/ top managers.
Publish Interesting information/ not well known facts about the products and services you offer. Explain why you have chosen them.
Publish timely Promotions for both new visitors and repeat customers.
Refresh your images frequently when posting about the same topic. People will become blind to the same image. Promoting same creative will become repetitive and boring against your followers eyes.
Amplify media mentions about your brand. Show off when media talks about your new products and services, take photos of the free media coverage you have gain and promote it via social media. Ensure you tag the media outlets and any person that it is on the photo.
Talk about your preferred suppliers. Promote stories about the cool facts re your suppliers how you use them and why, follow your suppliers social media assets and share their content as part of your content curation strategy.
Breakdown product information into digestable pieces people will be eager to read/watch. If you want to talk about a product that has 20 important features, you might want to talk about the top 3 features first and have scheduled posts for the other features.
Ask for feedback – not just about your current products but also about your new ideas or plans.
Quotes and Product Demos. Tell people how easy it is to get a quote or a product demo. Remind them how easy it is.
Content related to National Holidays or National Events can bring higher than average engagement rates as people want to relate to topics. Publishing specific promotions or content related to a specific national event will give you and extra kick on your engagement rates. Example of National events include: Valentines, Mothers Day, Fathers Day, Xmas, Australia Day, Melbourne Cup or any other Sports Final.
Run Consumer Competitions. Offer deals and competitions in exchange of email addresses. Use tools such as Gleam.io, Wildfire, NorthSocial, Woobox, Easypromos, Short Stack, or any other tool listed here to run your social media competitions. https://www.edigitalagency.com.au/social-media-tools/
Promote video content from Youtube that is unique to your service. Great for: a) SEO b) guiding your website users to understand complex or visual concepts – how to's- and also c) for driving conversions quicker as the easier your prospective customers understand the benefits of hiring/buying from you, the quicker they will convert.
Own a content niche that your followers starts seeing you as a leader and/or afficionado. Example: A sport restaurant will offer updates about games happening and interesting info about upcoming games, players, etc.
Encourage Facebook and FourSquare CheckIns. Great for user generated promotion. While people wait at your reception or meeting room, or any physical business location you might have. they check-in via Facebook and let their network know they are doing business with you. Give them a special gift for checking in: a nice little bar of chocolate. Who does not like a little sweet treatment?
Use physical event activations to collect emails and retarget them via Facebook ads ( if they are giving you personal email addresses), Google adwords or Twitter ads.
BuzzSumo one of worlds leader of content/seo marketing insights to quickly identify what content is working well also shares the below insights for successful Facebook posting. Insights are based from their 2016 research done analysing more than 1 billion facebook posts.
The post formats that get the most engagement are questions and images.
Short form text posts of less than 50 characters get the most interaction. It seems Facebook is not a place for reading but finding and engaging.
Videos that are directly embedded get over six times the engagement of embedded YouTube videos.
Surprisingly posts without hashtags get more interaction than posts with hashtags.
Posts published between 10 PM and Midnight of your audience's local time get the most engagement. It seems publishing when there are less posts being published, and vying for attention, increases engagement. Thus you should zig when others zag.
Posts published on Sunday get more engagement on average. Again this seems due to less competition from other posts.
Posts that link to longer form articles over over 1,000 words get the most engagement.
Posting images via Instagram appear to provide a 23% increase in engagement.
FREE OFFICIAL FACEBOOK TRAINING AND SUPPORT
HOW TO PROMOTE YOUR FACEBOOK BUSINESS PAGE 
was brought to you by…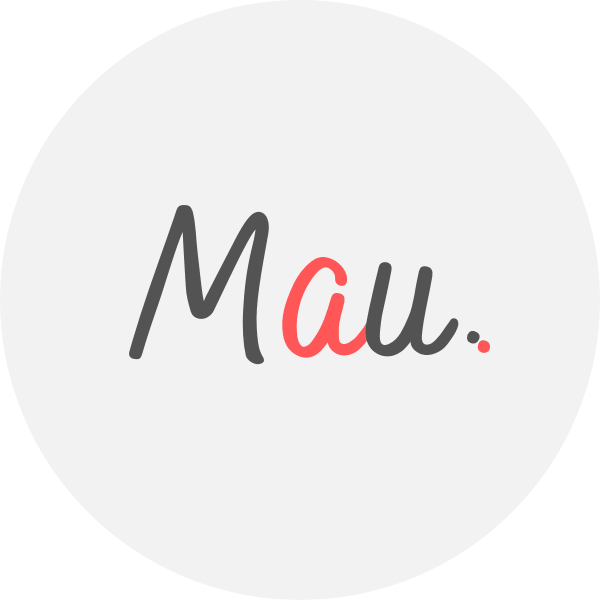 Award Winner Digital Marketer, top Linkedin Influencer, Certified Facebook / Adwords Professional, Certified SEO Consultant, StartUp Investor, Writer, Speaker. 15+ years optimising some of Australia's top brands. MAU.trains marketers via Strategy Workshops & Training Sessions inc his popular Digital Marketing Plan & Social Media Plan templates. MAU. enjoys football, latin music & hiking while teaching Digital Marketing or completing creative photography briefs and conceptual photography assignments. Subscribe to MAU.'s e-newsletter connect on LinkedIn Instagram Facebook
eDigital – Australia's "Digital Marketing" Destination
Share your opinion below 😀 ⇓