WHAT IS SOCIAL MARKETING?

What is Social Marketing? Find the meaning and definition of Social Marketing, its importance, advantages, process, examples, strategies and types.
WHAT IS SOCIAL MARKETING?
SOCIAL MARKETING MEANING
We define Social Marketing as all marketing activities by an organisation that seek to change or influence social behaviours and attitudes to benefit a community or the society in general.
Social Marketing listens to the needs, issues and/or challenges of a community or society and builds social marketing campaigns that help change and/or influence those social behaviours or attitudes affecting the target community or society.
In contrast to Commercial Marketing, Social Marketing does not try to sell a product or service that just happens to produce. Social marketing focus only to serve the urgent needs of a community or the general public. This way, Social Marketing does not just sell a product but provide support to a community.
SOCIAL MARKETING PROCESS
In-depth research: the role of research is to discover the community's perceptions of the problem and to determine how important they feel it is to take action against the problem.
Define the social benefit. This cost of the social benefit may be monetary or it may instead require the consumer or community to give up intangibles, such as time or effort, or to risk embarrassment and disapproval. If the costs outweigh the benefits, the perceived value of the offering will be low and it will be unlikely to be adopted. However, if the benefits are perceived as greater than their costs, chances of trial and adoption of the product are much greater.
Planning and budgeting.
Implementation.
Measurement.
Constant evaluation.
SOCIAL MARKETING EXAMPLES
Health programs: abortion, contraceptives, sanitation, access to water, access to healthy food, drug abuse, heart disease, organ donation, breast/prostate cancer.
Environmental programs: environmental protection, air pollution, visual pollution, waste management.
SOCIAL MARKETING STRATEGIES
PRICE
If the service or product is priced too low or provided free of charge, the consumer may perceive it as being low in quality. On the other hand, if the price is too high, some will not be able to afford it. Social marketers must balance these considerations, and may charge a nominal fee to increase perceptions of quality and to confer a sense of "dignity" to the transaction. These perceptions of costs and benefits can be determined through research and used in positioning the service or product.
DISTRIBUTION
Distribution is the way that the service or product reaches the final consumer. For a tangible product, Social Marketers may use a sales force or retail outlets where it is sold, or places where it is given out for free: mobile vans, hospitals, etc. For an intangible product, the distribution system is less clear-cut, but refers to decisions about the channels through which consumers are reached with information or training. This may include doctors' offices, shopping malls, mass media vehicles or virtual demos.
Social Marketers need to ensure accessibility of the offering and quality of the service delivery. By determining the activities and habits of the target market or community, as well as their experience and satisfaction with the existing delivery system, social marketers can pinpoint the most ideal means of distribution for the offering.
PROMOTION
Social Marketing initiatives also use an integrated use of digital marketing, public relations, events, influencer marketing, ambassadors and others. The focus is on creating and sustaining the use of the service or product that solves the imminent issue in the target community. Research is crucial to determine the most effective and efficient vehicles to reach the target community to influence their attitudes and behaviours around the specific issue affecting the target community.
AUDIENCES
Social marketers often have many different audiences that their program has to address in order to be successful:
External public: includes the target audience, secondary audiences such as policymakers and/or gatekeepers
Internal public: includes those who are involved in some way with either approval or implementation of the program.
PARTNERSHIPS
Social and health issues affecting a community can be very complex and require Social Marketers to team up with other organisations to make their programs effective and generate results. You need to figure out which organizations have similar goals to yours–not necessarily the same goals–and identify ways you can work together.
Partnerships can be created with local or national groups, corporate sponsors, medical organisations, service clubs or media outlets.
POLICY
Social marketing programs can do well in motivating individual behaviour change, but that is difficult to sustain unless the environment they're in supports that change for the long run. Often, policy change is needed and advocacy programs can be an effective complement to a social marketing program. A key aspect of a social marketing program can be to get a radical increase from Federal or Local Government funding to help solve the target social issue.
SUPPORT
Most Social Marketers deploy their campaigns through funds provided by sources such as foundations, governmental grants, donations or social marketing awards. It is important to add this factor into your social marketing program planning and budgeting as it will affect the delivery of your program.
CONCLUSION 
Each of the above areas of a Social Marketing program should be taken into consideration as the program is developed, for they are the core of the marketing effort.
😀
NEXT
Enter to eDigital Social Marketing Awards. Win USD$1000 for your organisation to advance your social marketing efforts.
Need social marketing support or training? Contact us.
No Fields Found.
This article was brought to you by…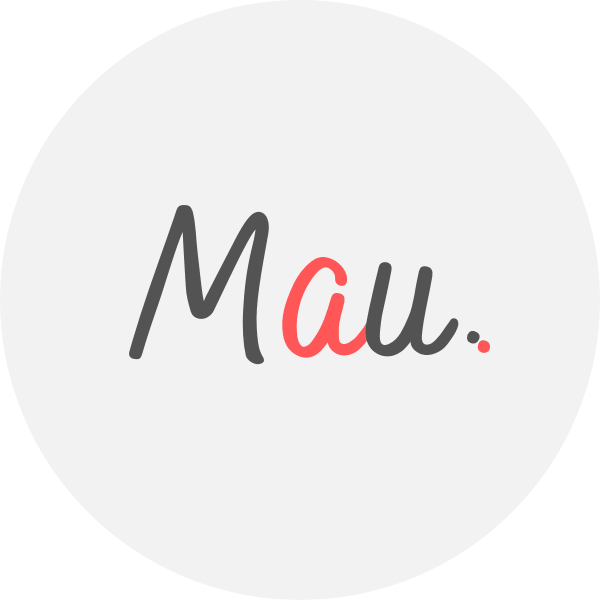 Mau is a Senior Digital Marketing Specialist with 15+ years helping clients solve their digital marketing challenges. Mau is a certified Facebook & Adwords Professional, Certified SEO Consultant and industry speaker. Mau trains marketers via Strategy Workshops & Training Sessions inc his popular Digital Marketing Plan & Social Media Plan templates. Subscribe to Mau's e-newsletter connect on LinkedIn Instagram Facebook
eDigital – Australia's "Digital Marketing" Destination