WHAT IS A SNAPCHAT GEO-FILTER?
Find below the definition and meaning of a Snapchat geofilter and how you can use a Snapchat geofilter to promote your local business. Written by MAU. Senior Digital Marketing Specialist at eDigital.
WHAT IS A SNAPCHAT GEOFILTER?
Snapchat geofilters are the new and only ad which is co-created by users. Most of Snapchat users are for Gen Y (millennials) and Gen Z (Centennials). The co-creation aspect makes geo-filters not only highly successful but also bring authentic advocacy not another digital ad in history has been able to achieve. Further to this, Snapchat influencers do want Brands to offer geo-filters they can use! According to the latest SnapChat Study by Australian Social Media influencer platform: Social Soup.
Firstly, Snapchat is a social media app that allows its users to send messages that disappear after a set time, usually 10 seconds. Geofilters are location-based graphic overlays that Snapchat users can apply to their Snaps. Great tool for Australian marketers to reach the ever-elusive millenials and the more mysterious generation Z.
The most popular Snapchat geofilter marketing campaign so far has been Taco Bell's "Cinco de Mayo" filter, which turns a user's head into a giant taco shell receiving 224 million views in one day. In Australia, big companies to startups are using geo-filters to connect with their main audiences. Names include Qantas, AAMI, KFC, McDonald's, Rexona and startups such as HiSmile e-commerce portal.
SNAPCHAT USERS BY JUNE 2019: 203 MILLION
Geofilter purchases are subject to Snapchat's Terms of Service, Community Guidelines, Privacy Policy, Advertising Policies, and the On-Demand Geofilter Terms and Conditions.
There are two types of geofilters you need to decide on when submitting a new geo-filter for approval:
On Demand Personal Geofilter is one that doesn't include any branding, business marks/names, or logos, and doesn't promote a business or a brand. You might submit a Personal Geofilter to celebrate a birthday or graduation, for example.
[/fusion_builder_column]
A Business Geofilter is one that promotes a business or a brand, and it will need to meet the Business guidelines set forth below.
You can make changes to your order after you've submitted as long as it is still in the review process. Go here for more info. If you want to make any changes after your order has gone through the review process, you will need to cancel your order and place a new order.
You can cancel your On-Demand Geofilter by logging in here and selecting "Cancel." Please note: If your On-Demand Geofilter is cancelled before it runs on Snapchat, you'll receive a full refund. If your Geofilter is cancelled while it's running, Snapchat will offer a partial refund so that you'll only pay for the time your Geofilter ran.
For Snapchat to be able to run your Geofilter, you'll need to follow these guidelines:
How to set a Snapchat Geofilter Place
Draw your geofence thoughtfully. It should cover the relevant area. We will use location information to determine if a Snapchatter is within your Geofilter geofence. Unfortunately, sometimes location information accuracy isn't exact, so it's important to create a geofence that doesn't use too many points or thin areas. An On-Demand Geofilter must be between 20 thousand and 5 million square feet. For more information about the types of location information we may use please visit our Privacy Policy.
How to set a Snapchat Geofilter Date
Select dates and times that you're confident will cover the time you want the Geofilter to be active. An On-Demand Geofilter cannot be active for more than 30 days.
Snapchat Geofilters best practices
Do not use logos or trademarks you don't own or have the authorization to use.
No photographs of people.
No phone numbers, emails, URLs, Snapcodes, download instructions, social media usernames, or personal information.
No hashtags, no lotteries, No drug-related content.
No more than two lines of non-stylized text.
Be creative and make it visually compelling.
Make something that Snapchat users will want to send to their friends.
Geofilters are about sharing a location, event, fun effect, or idea and should be something that Snapchat users will want to send to their friends.
Don't cover up too much of the screen, using the top or bottom of the screen is best practice, allowing for users photo to appear nicely.
Make sure it's relevant to the location or the event happening at the location.
For additional content restrictions and guidance read Snapchat Advertising Policies and Community Guidelines.
Snapchat Geofilters Submission Tips
Geofilter files should be 1080 px wide by 1920 px high (dimensions). Use the purchase tool preview page to see how it will look on different devices.
Files should be under 300KB in size and saved as PNG file with a transparent background.
If your Geofilter is rejected by Snapchat they will generally provide you with a reason as to why it was rejected. You can make adjustments and resubmit your filter as a new order.
Name your Geofilter something you will remember – that way it will be easier to understand your results.
Snapchat Business Guidelines
You must have the necessary rights and permissions to include any business names, marks, logos, or trademarks in a Geofilter.
If you are submitting a Geofilter for a business your Geofilter must include a business name.
Please keep in mind Snapchat may display your business name, as entered by you, to let Snapchat users know that your business provided the Geofilter. Please go here for more info.
NEXT
OTHER SNAPCHAT RESOURCES AND GUIDES
WHAT IS A SNAPCHAT GEO-FILTER
was brought to you by…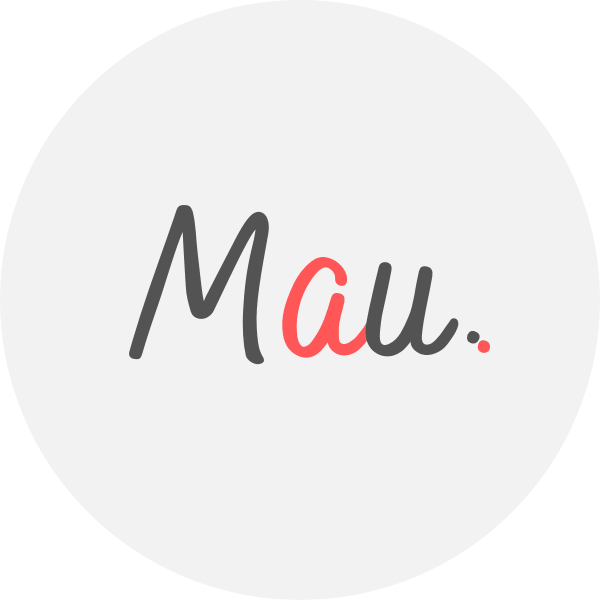 Award Winner Digital Marketer, top Linkedin Influencer, Certified Facebook / Adwords Professional, Certified SEO Consultant, StartUp Investor, Writer, Speaker. 15+ years optimising some of Australia's top brands. MAU.trains marketers via Strategy Workshops & Training Sessions inc his popular Digital Marketing Plan & Social Media Plan templates. MAU. enjoys football, latin music & hiking while teaching Digital Marketing or completing creative photography briefs and conceptual photography assignments. Subscribe to MAU.'s e-newsletter connect on LinkedIn Instagram Facebook
eDigital – Australia's "Digital Marketing" Destination
Share your opinion below 😀 ⇓