SNAPCHAT ADVERTISING TARGETING OPTIONS – LIST
Did you know there are over 500 predefined Snapchat advertising targeting options?
WHY ADVERTISING ON SNAPCHAT
Release in 2011, SnapChat app is used by more than 6 million Australian users and has more of the 13-24 years old demographic than either Facebook or Instagram.
Snapchat is perfect for marketers or business owners targeting a mobile youth audiences: Gen Z and the youngest Millennials.
When creating your Snapchat Advertising campaigns, you'll have the option to choose Snapchat predefined audiences to help you reach specific Snapchatters.
Snapchat Predefined audiences have been built and packaged using Snapchat and third-party data, allowing you to reach people based on their online and real world interests and behaviors. You can select a number of different segments within the Viewers, Visitors, Shoppers, and Snap Lifestyle Categories.
Note: Targeting by Zip Code (post code), Viewer, Visitor, and Shopper Audiences are only supported for U.S.A. advertisers at the moment.
Before launching your Snapchat advertising campaign, it is a great idea to have all the Snapchat predefined audiences list printed so you can discuss and collaborate with your team and define the best Snapchat audiences mix selection for your next advertising campaign.
SNAPCHAT ADVERTISING TARGETING OPTIONS – FULL LIST (PRINT FRIENDLY)
The complete Snapchat Ad Targeting Options List
In a very handy Google Sheets version for cross team collaboration between agency and client teams.
Print friendly.
Below is a screen shot of the initial part of page 1. The full complete list for Snapchat Predefined Advertising Audiences List includes more than 600 rows and can be print friendly in 14 pages.
THE LIST – WHAT YOU GET
✔︎ The most up-to-date list of all 1000+ Snapchat advertising targeting options, including:
85 Australian metro regions listed as per official Snapchat Ad tool.
All the 46 countries listed you can advertise to.
All the 18 languages names listed you can choose from.
All the 17 DLX advance demographics you can target.
All the 89 predefined lifestyle targeting options.
All the 134 "Shoppers" options (useful only for USA advertisers)
All the 69 "Viewers" options (useful only for USA advertisers)
All the 161 "Visitors" options (useful only for USA advertisers)
All the 337 "Device Makes"  you can target.
✔︎ All options listed in the same order as in the Snapchat Ad Platform
✔︎ Google Sheet print friendly version
✔︎ Ready to be edited as you wish and ready to be used for real time collaboration with teams and clients.
✔︎ 34 Printed friendly pages.
✔︎ A thumbs up from us! Your purchase goes into our editorial budget to keep creating useful content.
FREE

EXTRA BONUS – ONLY THIS WEEK!
+ ✅ 👉 FACEBOOK AD TARGETING OPTIONS LIST valued at $29.95
GETTING THE LIST IS FAST, SECURE AND EASY!
Go to Paypal Checkout and pay. It's fast, secure and easy!
Paypal will redirect you to our payment confirmation page where you will find the link to the list located on Google Sheets.
Easy make a copy of the list! 🙂
You can always contact us if you have any questions or issues.
Thank you! This Snapchat Ad Targeting Options list is so handy for  our agency team to discuss the options with our clients. Tom
ABOUT SNAPCHAT ADVERTISING TARGETING OPTIONS
Snapchat audience targeting options are available on in the "Audience" section of ad set creation that allows you to refine the group of people Snapchat will show your ads to. You can do this with additional demographic information, interests and behaviors.
These detailed targeting options may be based on:
What Snapchat users share
Apps they use
Ads they click
Pages they engage with
Activities people engage in on and off Snapchat related to things like their device usage, purchase behaviors or intents and travel preferences
Demographics like age, gender and location
The mobile device they use and the speed of their network connection
Thanks for taking the time to create a Snapchat Advertising Audience Targeting Options List! Now we can easily review all options and select the ones generating the best ROI. Andrew
HOW TO USE THE PREDEFINED SNAPCHAT ADVERTISING TARGETING OPTIONS
The Snapchat Targeting sections of ad set creation offers 2 general actions:
Include people
Exclude people
Once you select at least one option for one of these, then you will be able to narrow down your Snapchat Advertising Audience.
If you add an option to that field, you'll be able to Narrow Further.
If you add criteria to the "Include people" or "Exclude people" fields, your audience will include or exclude people who meet at least one of the criterion
Important: When narrowing your audience, be careful to not make it too specific. Doing so can lead to an audience that's too small to be effective. Keep in mind that within any Snapchat target audience you create, they automatically try to find the people likely to get you the result you told Snapchat to optimize for in ad set creation. Because of this, you don't have to worry about refining too much.
SNAPCHAT CUSTOM AUDIENCES
The 'Custom Audiences' view in Snapchat Ad Manager allows you to reach specific Snapchat users based on customer data you've gathered. You can create two types:
Snap Audience Match (SAM) Audiences are built directly from your customer lists of emails or device ids. With SAM Audiences you'll be able to easily upload your customer lists, get audience insights (such as the number of matched Snapchat users), edit and delete audiences, and create lookalikes from your uploaded data. Please go here for more information on how to create a SAM Audience.
Lookalike Audiences consist of Snapchatters who are likely to be interested in your business because they're similar to people who already are. You will only be able to create a Lookalike Audience if you have already uploaded a SAM Audience. With a Lookalike Audience, you'll be able to choose the audience size and select a country for the lookalike. At this time, these include the US, Canada, UK, and Australia. Please go here for more information on how to create a Lookalike Audience.
Please Note: When you select a custom audience during the 'ad set' portion of creating your campaign, you may notice that the audience meter defaults to less than 1000. This will display, regardless of your custom audiences' actual size, due to data and privacy reasons. You can always see the size of your custom audience, by going to the 'Custom Audiences' view in Ad Manager and selecting the audience you'd like to view.
SNAPCHAT ADVERTISING TARGETING OPTIONS – LIST
was brought to you by…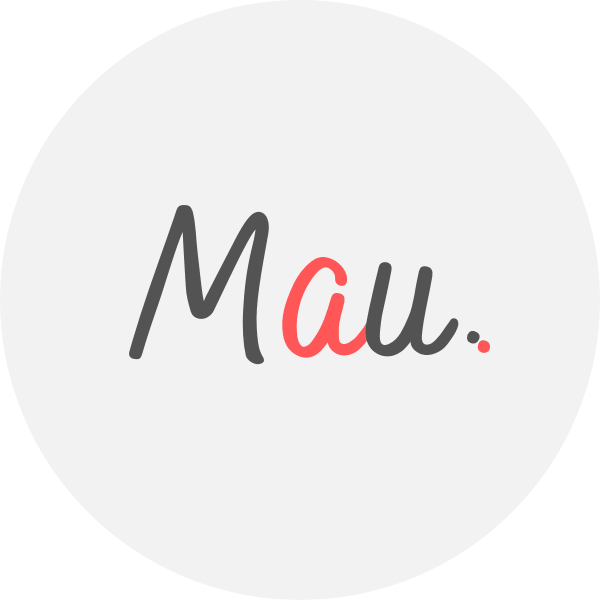 Award Winner Digital Marketer, top Linkedin Influencer, Certified Facebook / Adwords Professional, Certified SEO Consultant, StartUp Investor, Writer, Speaker. 15+ years optimising some of Australia's top brands. MAU.trains marketers via Strategy Workshops & Training Sessions inc his popular Digital Marketing Plan & Social Media Plan templates. MAU. enjoys football, latin music & hiking while teaching Digital Marketing or completing creative photography briefs and conceptual photography assignments. Subscribe to MAU.'s e-newsletter connect on LinkedIn Instagram Facebook
eDigital – Australia's "Digital Marketing" Destination
Share your opinion below 😀 ⇓