SNAPCHAT GEOFILTERS DESIGN SERVICES
Your brand targets young people and you know they are using Snapchat. Put simply. A branded Snapchat geofilter is the only user generated visual ad that will get shared by your young customer demographic. Allowing your physical location, event or brand be far more memorable at an efficient marketing budget.
By producing an exciting SnapChat geofilter to appear around the geographical areas you choose, you can increase your brand's reputation and name recognition, helping you reach young people (millennial audiences) in a very convenient and effective way.
Countries Snapchat geofilters are available
Snapchat geofilter (or "On-Demand geofilter" as Snapchat calls them), are currently available in:
Australia
Canada
Saudi Arabia
The United Kingdom
The United States
UAE
There are rumours that Snapchat is planning to expand to more parts of Europe, South America, and Asia within the next few months.
You are a marketer who has no time to design and submit your geofilter? No problem. eDigital offers Snapchat Geofilter Design and Submission services.
e

DIGITAL SNAPCHAT GEO-FILTERS DESIGN AND SUBMISSION PACKAGE
Includes:
Once customised Snapchat geofilter
Customised imagery and text for your Snapchat Ge0filter
Delivery in only 5 business days
Unlimited changes until you are satisfied!
We handle the entire geofilter submission process until it gets approved by the Snapchat team.
Snapchat publishing fees are charged separately. 
Snapchat publishing geofilter fees for publishing your Geofilter are not included on our Design and Submission service.
Snapchat publishing geofilter fees will depend on a) the exact geographic location b) geographic size – geo ratio – and c) time duration for your geofilter to be live on Snapchat.
Keep in mind that if you want your geofilter to run for a very popular event – example: soccer final – in a stadium, Snapchat will ask for a premium geofilter publishing fee.
Who buys our Snapchat geofilter design and submission services?
Marketers running an event for their brands.
People having a personal celebration: birthday party, engagement parties, weddings, graduation ceremony, etc.
Local Business owners looking to promote their product and services in their local area.
Most of our clients come from Australian cities: Sydney, Melbourne, Brisbane, Perth, Gold Coast and also overseas.
Your Snapchat geofilter design and submission brief.
When contacting us, please include:
Primary marketing objective to publish a geofilter.
Amount of geofilters you need. If you need only one it is totally fine.
Exact locations for your geofilters to run. Example: I want my geofilter to appear to Snapchatters located around 5km of my event.
When do you need the geo filter to go live. Specific date.
Any branding considerations we need to consider when designing your geofilter.
Your full name, contact details: email and phone number.
HOW THE PROCESS WORKS!
Once we finish your geofilter's design, we'll send it to you to review and you can decide if we need to tweak something or if you're ready for us to move on to Snapchat's submission process (we don't finalise anything with your custom Snapchat geofilter until you are completely happy with your design).
Once you approve your custom Snapchat geofilter's design, our eDigital Snapchat Marketing Specialist set everything up through Snapchat and take care of their entire submission process to ensure everything is set up correctly.
Snapchat requires you to meet certain requirements for geofilters – our eDigital Snapchat Marketing Specialist sure those requirements are met so your geofilter is accepted and everything runs smoothly.
Once we submission is completed, it can take up to 2 weeks for Snapchat team to approve and publish live your new geofilter. Generally, it takes one week.
Need Your Snapchat Filter Within The Next 24 Hours?
We can absolutely make this happen in time. However, due to the limited time frame, we are going to have to expedite your custom Snapchat geofilter request. We charge an additional fee for this service.
Thousands Of People Will See Your brand Snapchat Geofilter!
Our main priority is crafting your Snapchat geofilter into a memory that you and your customers will love and cherish.
Testimonials
People from top cities in Australia (Sydney, Melbourne, Brisbane) and overseas have enjoyed our services.
"I love the filter that you guys made for me. Great customer service as well. Thanks again"
"Excellent customer service and design. The eDigital team were really helpful from the start, my company and I will certainly be using you again"
"Loved my geofilter for my brand launch and loved working with the eDigital team!!"
"Amazing!! I love the custom filters and great customer service fast and easy!!"
"Mauricio from eDigital was awesome he worked with me on what I wanted for all our locations Snapchat geofilters. Will def contact eDigital again"
NEXT
Contact eDigital today and get your Snapchat geofilter designed and submitted by our Snapchat Marketing design team.
RELATED CONTENT
SNAPCHAT GEOFILTERS DESIGN SERVICES
was brought to you by…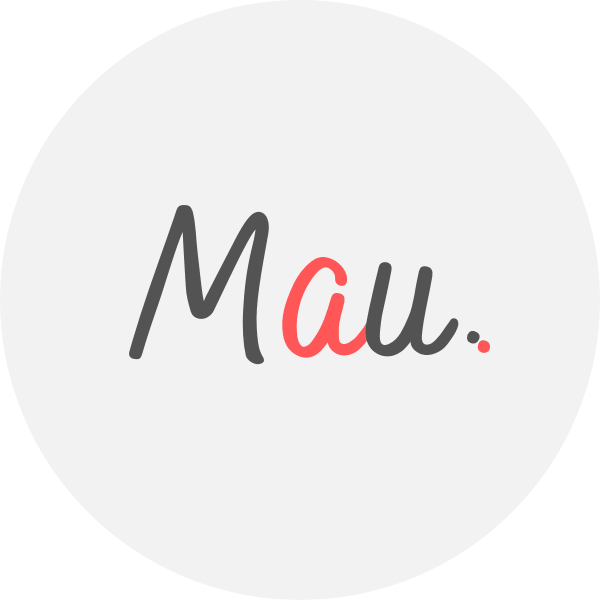 MAU. is an Award Winner Digital Marketing Specialist (Masters in Marketing), Certified Facebook/Adwords Professional, Certified SEO Consultant, Top Linkedin Digital Marketing Influencer, StartUp Investor, Writer, International Speaker. 15+ years experience optimising Digital Marketing Campaigns for top brands in Australia. MAU. also trains marketers via Strategy Workshops & Training Sessions. His popular Digital Marketing Plan & Social Media Plan templates downloaded by thousands. MAU. travels the world while teaching Digital Marketing or completing creative photography briefs and conceptual photography assignments. MAU enjoys football, latin music and hiking. Subscribe to MAU.'s e-newsletter connect on LinkedIn Instagram Facebook

eDigital – Australia's Most 🏆 Visited Digital Marketing Site
NOW YOUR TURN! 
Share your opinion or your best seo course below 😀 ⇓