WHAT IS USER INTENT IN SEO?
What is User Intent in SEO? Find the definition and meaning below. Brought to you by eDigital.
Ready for keyword Research? Get our professional SEO Keyword Research template!
WHAT IS USER INTENT IN SEO?
USER INTENT DEFINITION
User intent is the logic and thought process behind search queries. People don't choose specific keywords at random — the keywords they use relate to their needs and interests at that moment. How they search tells you a lot about what they want. When you're working on SEO and marketing, you should ask yourself: Why is this person searching for this specific keyword? Chasing the answer to this question can improve your keyword research, which, in turn, will improve your  SEO and PPC campaigns.
💡Tip: With the help of Google autocomplete or Youtube autocomplete you can have an easier understanding of user intent.
Do not miss >> Start using some of the best Keyword Research Tools and SEO Tools
USER INTENT EXAMPLE
For example, when a user types in Google: "house painting", this user could be searching for several things:
A company to come to paint his house.
Instructions on how to paint a house.
An artist's painting of a house.
A painting for his house.
Unless you know precisely what people mean when they use specific queries, it's difficult to target them. You may target the wrong keywords, or offer irrelevant content (landing pages) and ad copy (in PPC campaigns) to the wrong audience.
GOOGLE SEARCH QUALITY RATING GUIDELINES
On Google's quality rater guidelines, they explain the four major user intents:
To know something (information queries): harder to rank for as Google will display the info in:
Their own Google answer box
The first result likely to be a paragraph from Wikipedia answering the query.
Auto-complete even before the users has finished typing the query. Example below.
To buy something or sign up for (Transactional query). The user is looking for buy.
Find a website (navigational query). The users are looking for a particular destination on the web. if you search in Google for "eDigital keyword search template" you will see this page being rank in the first Google results :)
Visit in person (Local query). The user is looking for something in their local area. Example: "Sydney SEO consultants".
You can figure out what Google has decided the intent for a specific query is by looking at its results. Please note that the more generic the search is, the harder is for google to figure out the intent and for you or your client (if you are an agency) to rank on Google. This means for very popular generic searchers such as "shoes" Google presents a mix of different intents as Google cannot figure out what the exact intent is.
A user searching "shoes" on Google will get a variety of mixed intent results:
Image gallery that takes the user to "shoe" related e-commerce sites. (Transactional intent)
Local "Shoe" shops (Local intent)
IMPORTANCE OF UNDERSTANDING SEARCH INTENT
User experience is key in Search Engine Optimisation.
Google search results are based off what google algorithm thinks is the searcher's intent. It is no longer as much about the actual search keyword or phrase as it is about the meaning behind the search.
After that, your website content must provide the information or answer to what the search engine user is looking for.
The web content must be crafted in a way that search engines (Google, Yahoo, Bing, etc) can easily find, understand and value.
Remember: In less than one second a search engine algorithm will decide what web pages are the most relevant for the user's search intent.
No doubt, search engines are getting better and better at understanding their users' search intent, which means they are providing more unique and granular search results that better address the user's specific query.
USER INTENT AND THE NEW GOOGLE BERT AI
What is BERT AI? It is the new Google's neural network-based technique for natural language processing (NLP) pre-training. BERT stands for Bidirectional Encoder Representations from Transformers launched in October 2019. It is supposed to help and affect 10% of all Google searches.
Google released the BERT algorithm in October 2019, which aims to make the search engine smarter at determining the context behind a user search query. This advance in artificial intelligence will change the way people search, and the results that they see. Google's BERT makes this possible by examining vast reams of ontological semantic information, assessing how words are classified, and what those words can mean to different users. With these deep data insights, Google's bot can accurately predict what people actually mean, or what they want, even if their search phrase is somewhat inarticulate.
TYPE OF SEARCHES
It is very important you understand your potential website visitors search intent when they are in the process of finding information about your category, products, services or brands. Be aware of any other highly related searches they need information about.
There are four types of searches:
Navigational: users who already know about you and looking for your website. They are typing in Google your business name, your brand name, your CEO name or founder name. They want to quickly find your website.
Informational: For a lot of industries, these are the searches driving the most traffic. They are generic searches and not necessarily about your company but still related to the related to your industry and to the search intent of your most valuable prospective customer.
Transactional: those are terms people are typing in Google to complete a purchase. Example: "cheapest car rental today"
Comparison searches: those are search terms users type in google in order to find differences between two or multiple products. Example: iPhone x vs iPhone 11; Toyota corolla 2020 vs 2019, Shopify vs big commerce.
In order to know which search terms are more important for your business you need to review:
GET YOUR SEO KEYWORD RESEARCH TEMPLATE TODAY!
GETTING THIS TEMPLATE IS FAST, SECURE AND EASY!
Complete payment on Paypal. It's fast, secure and easy!
Once payment is completed, Paypal will automatically redirect you to our confirmation page where you can download the template.
You can always contact us if you have any questions or issues.
Furthermore, this template also includes (freebie for you) a sheet to manage all issues found on a website SEO Audit.
Related >> How to do Keyword Research for SEO
USER INTENT IN SEO DEFINITION / MEANING
was brought to you by…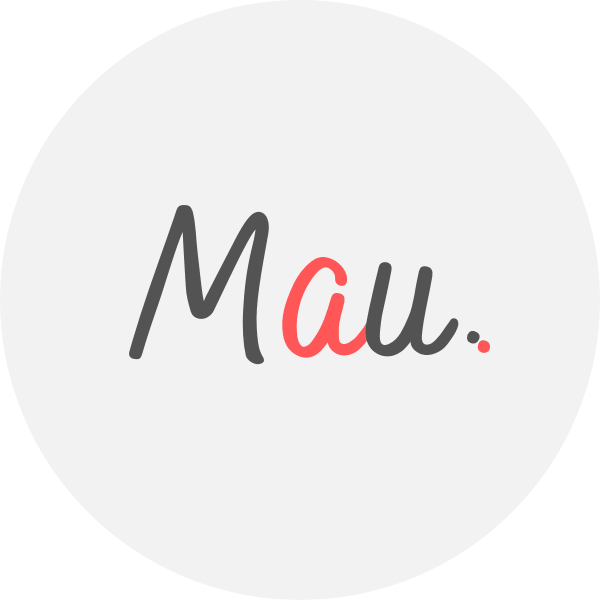 Award Winner Digital Marketer, top Linkedin Influencer, Certified Facebook / Adwords Professional, Certified SEO Consultant, StartUp Investor, Writer, Speaker. 15+ years optimising some of Australia's top brands. MAU.trains marketers via Strategy Workshops & Training Sessions inc his popular Digital Marketing Plan & Social Media Plan templates. MAU. enjoys football, Latin music & hiking while teaching Digital Marketing or completing creative photography briefs and conceptual photography assignments. Subscribe to MAU.'s e-newsletter connect on LinkedIn Instagram Facebook
eDigital – Australia's "Digital Marketing" Destination
Share your opinion below 😀 ⇓