WHAT IS SEO? 
Find below the definition and meaning of search engine optimisation SEO. Brought to you by MAU. Digital Marketing Specialist at eDigital.
WHAT IS SEO? 
SEO stands for Search Engine Optimisation.
Search engine optimization (SEO) is the activity of making improvements to a website so that it ranks higher in natural search results (also known as organic search). These changes to a website can be implemented by webmasters, seo specialists and even digital marketers with the right knowledge. SEO as an industry has been growing in size and importance as consumers aroudn the world are using search engines (google, bing, yahoo, others) to find answers, products, services, people and locations (directions) they are looking.
According to search engine land ( a popular seo news website) the SEO industry is worth USD$80 billion by 2019.
SEO includes all the activities a Search Professional performs to ensure your website gets crawled and ranked on Search Engines.
WHAT ARE THE MOST POPULAR SEO ACTIVITIES?
SEO requires professionals who are on top of Google's search algorithms' updates such as Panda, Penguin, Hummingbird and Pigeon and can advise on best seo tips  so you know where and how to prioritise your SEO efforts. Activities include:
SEO Audits
Keyword research,
page rank strategy,
on-page optimisation: pages load time optimisation.
off-page optimisation.
WHAT DO SEO EXPERTS EXACTLY DO?
SEO experts analyse common issues such as spammy back links, duplicate content, meta titles, meta descriptions (call to actions on them), internal link strategy, website architecture (layout and navigation) for simplicity and cleanliness, html errors, optimal urls, sitemaps, image optimisation, website speed, competitors rank analysis and other factors.
WHERE CAN SEARCH ENGINE OPTIMISATION ACTIVITIES BE PERFORMED? 
SEO can be performed for pretty much anything that you want to be ranked well on search engines. These might include:
Website Pages,
apps (applications) for smart phones,
images,
photos,
illustrations,
videos,
memes,
viral campaigns,
national marketing campaigns,
new product launches.
HOW SYDNEY SEO COMPANIES WORK?
Every Sydney SEO Company might have its own methodology. However, there are some common elements such as doing keyword research, competitor analysis, site structure analysis, user flow analysis, site architecture analysis, url structure reviews, meta data improvements, content strategy, social media optimisation (Facebook, Linkedin, Google plus, Twitter, Pinterest, etc).
HOW SUCCESSFUL SEO CASE STUDIES OR STORIES CAN BE FOUND? 
As simple as typing something in Google you can see who is doing great SEO work by looking at the top organic rankings.
HOW LONG WILL SEO COMPANIES TAKE TO GET GOOD SEO RESULTS FOR CLIENTS? 
It all depends but it might take between a couple of months to 6-9 months to start seeing improvements on overall organic traffic.
WHEN IS THE BEST TIME TO HIRE A SYDNEY SEO CONSULTANT OR SYDNEY SEO AGENCY?
Anytime is good as long as your business have some resources and time to be ready to action recommendations/suggestions from your Sydney SEO agency/expert. Most companies like to do SEO work on quiet season times to ensure there is no issues that will affect high traffic periods.
HOW OFTEN A SYDNEY SEO CONSULTANT SHOULD BE REVIEWING YOUR WEBSITE?
You can either engage a Sydney SEO consultant to review your website at any time. However it is important to have a monthly SEO plan to ensure every month you are making improvements and launching new/refreshing SEO content on your website.
HOW MUCH DOES IT COST TO HIRE A SYDNEY SEO EXPERT?
Some Sydney SEO agencies might charge you a retainer fee that might vary depending how complex your website is. Some other Sydney SEO consultants might charge just for producing a SEO Audit and another can also train you to become more familiar with SEO practices.
WHAT IS CONSIDERED "SUCCESSFUL SEO RESULTS"?
Successful SEO results require SEO professionals who are on top of Google's search algorithms' updates such as Panda, Penguin, Hummingbird and Pigeon.
SEO FAQ's
Beatrix: I have a blog and we are in the process of developing a new site that will allow SEO (at the moment there is no SEO as we are using wordpress. Which SEO tools would help me pick on which categories or keywords to focus on for my new site?
Answer: Because your site is in WordPress that does not mean there is no way of doing SEO. Contrary to that, in fact, WordPress is one of the most clean coded and convenient CMS platforms to do SEO used by over 60 million website owners (News limited migrated all their websites to wordpress!). eDigital website is built on wordpress and has helped us reach top SEO ranking in one of the most competitive categories online: SEO. As an example, if you type on Google Australia "SEO Consultants Sydney" or "Digital Marketing Consultants", eDigital website appears on the first page of Google.
Tom: Do I need to use proper SEO tools or SEO plugin like Yoast is fine? I have been recommended by other bloggers to use Yoast but I'm not sure how good they are with SEO. What would you recommend?
Answer: Yoast is just a plug in that will allows WordPress site owners/administrators to easier, more convenient add meta data into each page. Yoast by default will not optimise or generate better rankings for your website. You or any human will have to make some research and come up with the sort of content that you will fill in into every page and meta data boxes powered by Yoast. Please be aware that Yoast can be vulnerable by hackers as published by Search Engine land few months ago. If you are looking for SEO tools to aid your keyword research, I would suggest using Google Trends, Google keyword Planner, Google Search Console, Bing Webmaster tools, SEMRush (for competitive keyword analysis). You can also read our "best seo tips 2015" article to learn more about key factors that will affect your website rankings.
Chris: Before I do any SEO for my website, do I need to wait for the new website to go live for some period ie 6 months?
Answer: Best SEO consultants or top SEO experts will advice you to start your SEO strategy (specially the keyword research phase) even before launching/publishing your website as your SEO keyword research insights/findings will guide the way to organise/categorise the content of your new website, the categories (sections), meta titles, meta descriptions, internal linking strategy, etc.
Kylie: Is there any way I can find out what keywords are driving traffic to my competitors' sites?
Answer: SEMRush is our prefer tool to help our clients gain insights on SEO competitive analytics. You not only have access to competitors SEO keyword data but also you can discover backlink opportunities and referral domain authority, organic position changes for your website and competitors and more.
Shaun: I heard Google consider mobile friendly websites as a very important ranking factor for SEO. How I can make my website mobile friendly?
From April 21 2015, Google will be expanding "mobile-friendliness" as a ranking signal. This change will affect mobile searches and will have a significant impact in our search results. Check out Google guide to mobile-friendly sites or give us a contact us today!. You can also get ready by using the following tools to see how Googlebot views your pages:  Mobile-Friendly Test or the Mobile Usability Report in Google Search Console.
WHO IS THE BEST SYDNEY SEO EXPERT OR AGENCY?
It is hard to know who is the best Sydney SEO expert or agency as every SEO specialist have different ways to measure success. MAU. our Senior SEO expert at eDigital has been optimising websites since 2003 helping clients create the best website strategies working for popular websites, including Realestate.com.au, Thrifty Car Rental, The Athlete's Foot and others. MAU. specialises SEO Content Strategy helping them increase their organic search traffic. MAU. is one of Sydney SEO consultants who are up-to-date with insights from top World SEO experts (Danny Sullivan, Matt Cutts, Barry Schwartzt ) and Sydney SEO experts. We invite you to visit our top SEO tools list.
WHAT IS SEO? 
was brought to you by…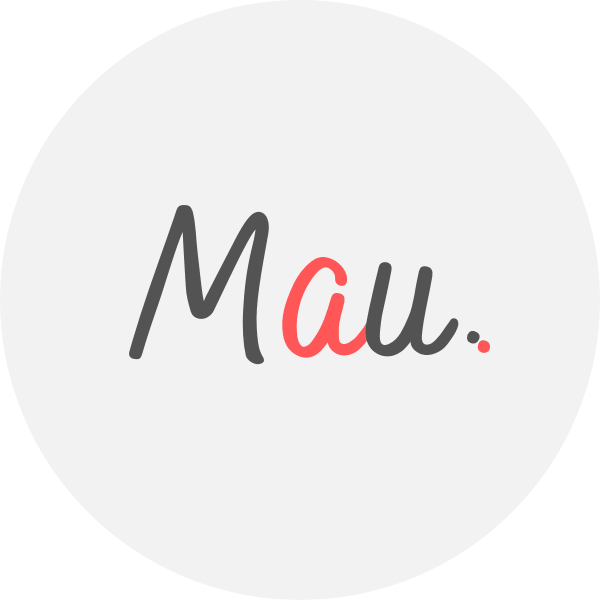 Award Winner Digital Marketer, top Linkedin Influencer, Certified Facebook / Adwords Professional, Certified SEO Consultant, StartUp Investor, Writer, Speaker. 15+ years optimising some of Australia's top brands. MAU.trains marketers via Strategy Workshops & Training Sessions inc his popular Digital Marketing Plan & Social Media Plan templates. MAU. enjoys football, latin music & hiking while teaching Digital Marketing or completing creative photography briefs and conceptual photography assignments. Subscribe to MAU.'s e-newsletter connect on LinkedIn Instagram Facebook
eDigital – Australia's "Digital Marketing" Destination
Share your opinion below 😀 ⇓