WHAT IS KEYWORD RESEARCH?
What is Keyword Research for SEO? Find the definition and meaning below. Brought to you by eDigital.
Ready for keyword Research? Get our professional SEO Keyword Research template!
WHAT IS SEO KEYWORD RESEARCH?
KEYWORD RESEARCH DEFINITION
Keyword research is the process of finding and prioritising the most relevant and important keywords to rank a website or app on search engines according to your marketing goals.  
In other words, keyword research is the process of discovering the most relevant and valuable search queries your website should rank for.
Above all, Keyword Research is one of the most important elements of your SEO strategy.
BEFORE YOU START KEYWORD RESEARCH
Before you start your SEO keyword research project and fill in a specific keyword research template, you should to understand the business, current customers and potential customers.
What you sell (exact products and services)
What makes the business tick (unique value proposition)
Main business goals.
Who the key (most valuable) customers are or key segments you want to prioritise to reach via SEO.
What the customers care about the most when deciding for a service or product in your category.
Why do those most valuable segments buy? what need are they satisfying?
How do those customers search? any insights?
Are there any seasonal trends that may affect search?
💡Tip: If you are an SEO Consultant, set up a meeting to walk through the questions with them and get the answers. This way, they will be more engaged and happier to share information about their business.
"Out of all the keywords your potential customers are searching in Google, which ones will provide the most return on your SEO investment?" MAU. 
ONLY KEYWORD RESEARCH IS NOT ENOUGH
Your website content needs to match the intent of a particular search. The website's content should provide the answer or solution to a search engine searcher's query or problem.
However, it is not the only ranking factor. Google bot consider many other factors when ranking web pages for a particular query.
WHY KEYWORDS ARE SO IMPORTANT?
Text is still the foundation of search. Make sure relevant keywords (text) around your online content assets are descriptive, this way your keywords will help your content rank well in search.
In addition, tools such as Yoast will help your keyword density on your website pages and blog post, ensuring you do not over-optimise.
Do not miss >> Start using some of the best Keyword Research Tools and SEO Tools
User experience is key in Search Engine Optimisation.
Google search results are based off what google algorithm thinks is the searcher's intent. It is no longer as much about the actual search keyword or phrase as it is about the meaning behind the search.
After that, your website content must provide the information or answer to what the search engine user is looking for.
The web content must be crafted in a way that search engines (Google, Yahoo, Bing, etc) can easily find, understand and value.
Remember: In less than one second a search engine algorithm will decide what web pages are the most relevant for the user's search intent.
No doubt, search engines are getting better and better at understanding their users' search intent, which means they are providing more unique and granular search results that better address the user's specific query.
HOW TO GET YOUR SEO KEYWORD RESEARCH TEMPLATE
GETTING THIS TEMPLATE IS FAST, SECURE AND EASY!
Complete payment on Paypal. It's fast, secure and easy!
Once payment is completed, Paypal will automatically redirect you to our confirmation page where you can download the template.
You can always contact us if you have any questions or issues.
Furthermore, this template also includes (freebie for you) a sheet to manage all issues found on a website SEO Audit.
CONCLUSION
In conclusion, Keyword Research for SEO must be a priority as finding the most valuable keywords and optimising your content for them will help you hit your marketing goals.
Related >> How to do Keyword Research for SEO
SEO KEYWORD RESEARCH DEFINITION MEANING
was brought to you by…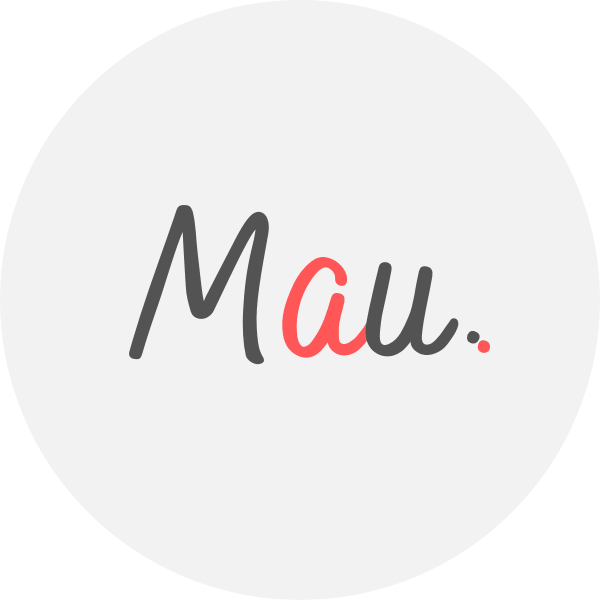 Award Winner Digital Marketer, top Linkedin Influencer, Certified Facebook / Adwords Professional, Certified SEO Consultant, StartUp Investor, Writer, Speaker. 15+ years optimising some of Australia's top brands. MAU.trains marketers via Strategy Workshops & Training Sessions inc his popular Digital Marketing Plan & Social Media Plan templates. MAU. enjoys football, Latin music & hiking while teaching Digital Marketing or completing creative photography briefs and conceptual photography assignments. Subscribe to MAU.'s e-newsletter connect on LinkedIn Instagram Facebook
eDigital – Australia's "Digital Marketing" Destination
Share your opinion below 😀 ⇓