THE 2020 SEO REPORT FOR AUSTRALIAN MORTGAGE BROKERS & HOME LOAN CONSULTANTS
Find below all info about The 2020 Seo Report for Australian Mortgage Brokers and home loan consultants. Written by MAU. Senior Digital Marketing Specialist at eDigital.
ABOUT THIS MORTGAGE BROKER / HOME LOAN SEO REPORT
The 2020 SEO Report for Australian mortgage brokers and home loan consultants is the only SEO report available in Australia that is focused on uncovering key SEO trends, offers keyword research analysis, reviews the competitive landscape and highlights "low hanging fruit" SEO keyword opportunities for financial planners, mortgage brokers, home loan brokers who own a fully functional Australian based website.
WHO DID PRODUCE THIS REPORT?
This SEO Report 2020 for mortgage brokers and home loan consultants has been both researched and produced by one of Sydney best SEO consultants: MAU. from Sydney based eDigital Agency.
ABOUT THE AUSTRALIAN MORTGAGE BROKERAGE / HOME LOAN CONSULTANCY INDUSTRY
The mortgage broker and home loan consulting industry in Australia is highly competitive on search engines.
Cost per clicks is expensive and more players coming into play every year. PPC bidding for industry keywords can cost up to $53 per click ie: "Pre-approval home loan" Source: Google Adwords.
Multiple players bidding heavily on key terms.
High page and domain authority for websites ranking on the first page of Google Australia.
More than 10.000 searches per month for some keywords in the industry; demonstrating Australians are actively searching, comparing and reading reviews online.
WHO BENEFITS FROM THIS SEO REPORT?
If you are a new mortgage broker or home loan consultant and run your own business with a website; you know how hard to is to get your website to rank for key terms searched by people in Google Australia.
As a mortgage broker or home loan consultant, you either do not have much time or lack the knowledge to conduct proper SEO analysis and cannot afford to pay expensive local SEO agencies.
This SEO report will save time and hours of SEO and content strategy, as it will uncover and highlights key opportunities in the industry.
If you are a Brand Manager, a Digital Marketing Manager or an SEO specialist working for an Australian bank or an Australian home loan/mortgage financing business, you will find this report useful when improving and evaluating your current SEO strategy.
HOW YOUR BUSINESS BENEFITS BY USING THIS SEO REPORT
Know what sort of content on your website you need to create, improve and/or revamp.
Know what keywords you might want to add to your page content, videos, podcasts, meta descriptions, page titles, h1, h2 and image metadata including alt tags.
Start prioritising your web content strategy and link building based on solid keyword research.
Note: the report will give you the top priority keyword to target. It is up to you to find and decide where exactly on your website you need to start optimising content for. it will be also your responsibility to define the websites you will be requesting backlinks.
SEO REPORT – KEY AREAS OF RESEARCH
Mortgage brokers and home loan consultants related keyword analysis.
Review of the Australian search intent trends on Google Australia.
WHAT IT IS INCLUDED ON THIS SEO REPORT
Excel sheet with all keywords (more than 500 hundred search term combinations) analysed and ranked by key SEO factors.
Summary of your Top 50 "Low hanging fruit" keyword opportunities to rank your mortgage broker or home loan consultancy website.
Two pages (pdf document) highlighting the state of the industry from an SEO perspective.
One-pager (pdf document) of your current SEO presence and suggested top 3 SEO quick wins/strategies.
30 consecutive minutes mobile phone consultation to answer any questions related to this report with SEO consultant MAU. from eDigital.
AUSTRALIAN MORTGAGE BROKER BRANDS ANALYSED
eDigital uses a combination of its own techniques and third-party tools to understand what the key competitors are and how they are generating traffic to their websites.
Competitive analysis includes some of the below players. If your main competitor is not on this list we can add it.
Aussie Home Loans
Credit and Finance
home loan experts
Interim Finance
Lantern Finance
Max Funding
Rams
Yes home loans
TYPE OF SEARCH TERMS AND KEYWORDS ANALYSED
Below are a few examples of the type of keywords this report analysed…
Borrow related terms: ie "How much can I borrow"
Brokers related terms: ie "mortgage brokers"
Calculators related terms: ie "home loan calculator"
Debt consolidation related terms: ie "debt consolidation loans"
Finance related terms: ie "capital finance, car finance, refinancing"
Home loans related terms: ie "compare home loans, best home loans"
Interest rates related terms: ie "home loan interest rates", mortgage rates"
Mortgage-related terms: ie "reverse mortgage"
Other loans related terms: ie "Bad credit loans, short term loans, quick loans, car finance, reverse mortgage, guarantor loans"
Repayments related terms: ie "mortgage repayments, loan repayments"
BANK NAMES AND FINANCIAL INSTITUTIONS NAMES ANALYSED
As part of the 500 top popular keyword research in the mortgage brokerage, home loan consultancy industry; some of the most popular bank names include:
AMP Bank
ANZ Bank
Bank of Queensland
Citibank
Commonwealth Bank
HSBC
ING Direct
National Australian Bank
Suncorp
St George Bank
uBank
Westpac Bank
WHAT'S NOT INCLUDED ON THIS REPORT
This report does NOT include the exact locations/pages within your website where you should be optimising your keywords for. This will be up to you. eDigital can provide recommendations but this will need to be quoted separately.
This report does NOT include any off-page SEO tips such as link building techniques. it is up to you how you use the keyword findings on this report to start prioritising and guiding your off-page, link building strategy.
PRICE: $950
NEXT
Request your report today by sending us an email. We will send payment instructions and once you paid, eDigital will send you the report after five business days.
THE 2020 AUSTRALIAN MORTGAGE BROKERS AND HOME LOAN CONSULTANTS SEO REPORT
was brought to you by…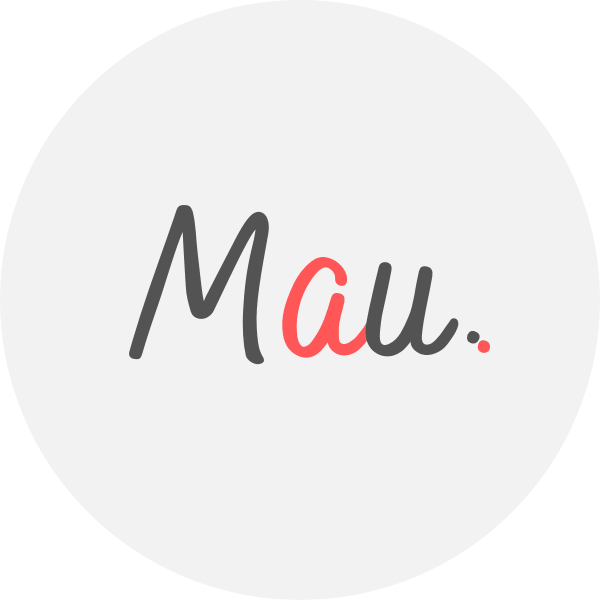 Award Winner Digital Marketer, top Linkedin Influencer, Certified Facebook / Adwords Professional, Certified SEO Consultant, StartUp Investor, Writer, Speaker. 15+ years optimising some of Australia's top brands. MAU.trains marketers via Strategy Workshops & Training Sessions inc his popular Digital Marketing Plan & Social Media Plan templates. MAU. enjoys football, latin music & hiking while teaching Digital Marketing or completing creative photography briefs and conceptual photography assignments. Subscribe to MAU.'s e-newsletter connect on LinkedIn Instagram Facebook
eDigital – Australia's "Digital Marketing" Destination
Share your opinion below 😀 ⇓