PAGES VS POSTS FOR SEO
Search engines such as Google or Yahoo don't mind whether you use website pages or blog post. Whether you create pages or blog post on your website CMS, search engines will always be on the look for interesting, valid and compelling content.
PAGES VS POST FOR SEO – COMPARISON
There is great SEO value on both pages and posts. The best way to compare whether you should use website pages or blog posts is to know the cases when it is more SEO convenient to create a website page or blog post.
Be mindful that some websites content management systems might be more SEO robust to handle SEO optimisation for your website pages and blog posts. Not all CMS are equal in terms of what they can do for great organic rankings of your pages and blog post.
HOW DO YOU DECIDE WHETHER A PAGE OR POST?
WHEN TO USE PAGES FOR SEO
Pages should be your brand's timeless content. Pages should be your main static timeless content. Example of pages are: your "about us" page, services page or contact us page. Ensure pages content is unique, serves a purpose, meets user needs and has keywords across body content, page titles and headers. Please note that Google sees website pages as evergreen content and might take a while to give it a great ranking.
You do not mind pages are not categorised or archived. Pages don't belong to a category or tag. Pages can't be archived. Pages also don't go in your RSS feed.
Use pages for content that you do not want user feedback. Pages generally do not welcome comments or discussion – Pages do not have comment boxes as they might dilute keyword density.
Top content usually promoted on the home page. Users should find your pages via a link on your website – usually in the top/side navigation or home page.
Pages as key drivers on your SEO strategy. Pages should target your topmost profitable 20 SEO keyword themes.
Promote your pages on your blog posts. Use anchor text in posts to drive people to your valuable page content.
WHEN TO USE POSTS FOR SEO
For news. Posts are great for content that is directly relevant to a specific time: generally news, announcements and/or articles. Posts are time-sensitive and usually listed in reverse chronological order.
When you need some content structure. Posts belong to categories, tags and will feature in your RSS feed and archives
When you want user feedback. Posts welcome comments and discussion.
Posts are great for SEO newsjacking. Publishing posts are the best for attracting journalists when you are newsjacking a competitor story. By publishing a well SEO optimised post; reporters and media journalist can easily find your angle to a competitor breaking news that is generating a lot of attention. Journalists will always go to Google. And because Google indexes in real-time, create a blog post that will get indexed instantly. With relevant and desirable information, or if you're the first to publish the information, the journalists will find you. If you want to learn more about SEO newsjacking, contact us.
HOW GOOGLE INDEX BLOG POSTS AND PAGES
Posts are more SEO friendly than pages initially, but pages have the ability to rank better long term.
In the past, posts have been indexed faster and then phased out of the Google index faster.
If your post doesn't remain relevant, if it doesn't attract traffic and links, it may just disappear over time.
Pages however have better internal linking and tend to be about topics that remain an important part of your business so they're more likely to stay indexed.
Google see blog posts as fresh content and might give great rankings but only for a short period of time.
BOTH MY PAGES AND BLOG POST ARE NOT GENERATING ENOUGH SEO ORGANIC TRAFFIC
Check what CMS system you are using and whether they have the tools to make your pages and blog posts SEO friendly. We love WordPress as a fantastic CMS but we hear that some others such as SquareSpace can be SEO limited.
You probably have not done proper SEO keyword research and you are creating articles to give solutions or answers to popular topics people are searching on Google.
Hire an SEO consultant to get an SEO audit done. The best SEO consultants will check many aspects of your website to ensure your website pages and blog posts are SEO optimised for search engines. Things to check can include: images optimisation, titles, subtitles, descriptions, call to actions, internal linking, page and blog post load speed, image load speed, meta descriptions, meta titles and the most important part: how your current content – via post or pages – are targeting your target keyword groups. If keywords research has not been done, it is likely a professional SEO specialist will need to complete professional keyword research for your business.
FINAL TIPS
Ensure you cross-link between the two. Blog posts should internally link to relevant website pages AND website pages should internally link to relevant blog posts.
Load speed is very important when ensuring both pages and blog posts get you well ranked in Google. When it comes to page load speed, slow and steady does not win the race. In fact, every millisecond counts. If you go beyond 1000 milliseconds (1 second), your users will lose focus on the task they are performing. Moreover, page load speed has officially become a ranking factor for mobile searches and has been one for desktop for some time.
CONCLUSION
Keep creating both fresh and evergreen content, if you see that a particular blog post is getting great rankings and becoming one of the most popular pages on your site. You might want to consider testing a website page on the same topic and redirecting your traffic to the website page.
A page that is already generating great SEO rankings and visits should be kept updated.
Remember you do not necessarily need to keep creating new content all the time. You can instead focus on your top 300 articles and polishing/updating them in order to generate far more traffic from them.
RELATED CONTENT
Need marketing or SEO support or training? Contact us
This article was brought to you by…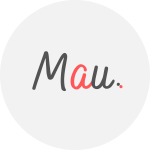 Mau is a Senior Digital Marketing Specialist with 15+ years helping clients solve their digital marketing challenges. Mau is a certified Facebook & Adwords Professional, Certified SEO Consultant and industry speaker. Mau trains marketers via Strategy Workshops & Training Sessions inc his popular Digital Marketing Plan & Social Media Plan templates. Subscribe to Mau's e-newsletter connect on LinkedIn Instagram Facebook
Are you a charity? Register for eDigital's Social Marketing Awards