HOW TO GET FREE WEBSITE TRAFFIC FAST IN 2022
Find below how to get free website traffic fast in 2022. Learn the best tips, tricks and cheapest hacks to drive and increase free website traffic fast in 2022. Brought to you by Mau, a Senior Digital Marketing Specialist at eDigital.
HOW TO GET FREE WEBSITE TRAFFIC FAST IN 2022
Before you learn how to get free website traffic fast, let me tell you something…
I just checked my website google analytics data and – to my great surprise – confirms 700k+ visitors landed on this website in the last year.
Yeah, that's right!
700K+ marketers and business owners landed on the eDigital website in the last year.
These thousands of marketers are reading my content published on this website which is surely a great achievement, especially when I think about that day back in March 2014 when eDigitalagency.com.au went live with zero, nada, no visits.
Below are my free tips and advice to those ones looking to get free traffic to their website fast.
The insights shared below are coming from my own experience managing and writing content for this website and helping hundreds of clients drive and increase free website traffic.
🔥 Trending > The best websites for free images
HOW TO GET FREE WEBSITE TRAFFIC FAST IN 2022
Use a reliable and fast hosting provider. Many clients make the massive mistake of paying for cheap hosting and they get their website hosted on a shared slow server, making your website run slow. Set up Google Analytics alerts to be on top of any fluctuations in traffic.
Invest in SEO training. Most websites never get off the ground due to a lack of best SEO practices. Learn all the latest SEO principles to get your pages showing up in Google. Otherwise, just sell your domain and find another job.
Get your branding right. Branding is one of the most powerful tools you have to get visitors to enjoy and connect with the content you share. Branding is not just visuals or your logo. Branding also includes how to respond to customers enquiries, what specific personality, tone and voice your brand is going to have.
Make it simple. Do not complicate the reading and the enjoyment of your website content. Use simple, language and avoid unnecessary information.
Improve, improve, improve. Invest probably more time improving your most-read articles. Yes, you need to keep creating new content but make it a top priority to -always- improve the content that is already giving you the most visits.
Get visitors to subscribe to your e-newsletter. Yes, if you do not ask people to subscribe, they will never subscribe. Get your subscribers numbers up and send them your top quality content pieces, at some point few of those opening your emails and reading your content will become clients.
Monetise. Can you see all the templates we promote on the footer of this page? Yes, that's right! we sell heaps of them. We could have given them for free but we know marketers and business owners will pay for that premium digital assets. You can also package your knowledge as premium content or exclusive training sessions or templates or whatever. If you are not making money out of your knowledge with paid content, you are wasting your time as an independent online publisher.
Since the website launch (back in March 2014), it is been a great learning journey full of granular wins, mistakes and opportunities for improvement.
This exclusive and premium guide is for you and will uncover – in more detail – how to successfully get free website traffic fast and how to avoid all the mistakes we have done.
This guide will unlock the code to the unique traffic acquisition strategies I learned in my past roles with some of the most visited websites in Australia and the key ones I tested on the eDigital website to get us to the 700k+ visitors' mark we have today.
This professional guide will also give you exclusive access to the ways we have monetised this eDigital website through different offering types and the way we have tested different products and services, some working remarkably well and some others buried for a lack of customer interest.
This top guide is only relevant for serious website owners or bloggers interested to skyrocket their traffic fast. This premium guide will answer your questions about what it takes to make money as an online publisher.
🚀 Most view today > The best bots to get free Instagram followers
HOW TO GET THIS PREMIUM GUIDE
Complete your payment on Paypal. It is easy, fast and secure.
Once payment is completed, choose "Return to merchant" to get to our "Thank you" page where you can download this premium guide.
You can always contact us if you have any questions or issues.
Last note: Is your marketing not reaching your sales targets? Find out how you can increase your sales with our eCom boost program!
HOW TO GET FREE WEBSITE TRAFFIC FAST
was brought to you by Mau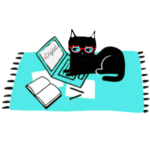 Mau is a certified Facebook, Google Ads, SEO specialist a keynote speaker and one of Australia's top marketing influencers. Mau offers digital marketing strategy support & training. Mau's premium Digital Marketing Plan & Social Media Plan templates are used by thousands of marketers.
Subscribe to Mau's eNewsletter or connect on Linkedin, Instagram, TikTok or Facebook