HOW TO RANK A WEBSITE ON GOOGLE
Learn how to rank your website on Google. Increase traffic, leads and sales with the Best SEO tips & best practices for organic rankings. Written by Mau. Senior Digital Marketing Specialist at eDigital.
HOW TO RANK A WEBSITE ON GOOGLE
Most SEO consultants and SEO specialists will make it sound very hard or too complicated for your website to rank on Google. They are indeed some complex and advanced tasks but for the very beginner or the new website owner, you do not have to jump to the complicated SEO Ranking tasks straight away.
Below I am going to give you for free thousands of hours of SEO tips and best practices I have personally use to get eDigital agency as one of the most popular "Digital Marketing" websites in Australia with amazing rankings on Google.
Yes, that's right, the eDigital website ranks on Google for over 600 search terms and got 250k+ visitors in the last 12 months.
"eDigital got a quarter of a million visits in the last year, most of this traffic is from great organic rankings on Google Australia" 
HOW TO EASILY RANK A WEBSITE ON GOOGLE – 7 STEPS 
1. KEYWORD RESEARCH
Keyword research is the process of finding, comparing and selecting a set of keywords your business have the best chances to rank on Google's organic search results.
You can either hire an SEO Specialist to do keyword research for you or you can do it yourself. We can do keyword research for your business or we can teach you how to do it.
Keyword Research includes many different activities and tasks. Some of the most popular ones are:
Find out what keywords your main competitors are ranking for.
Check your current ranking positions on Google search with rank checker tools and other free and paid SEO tools such as Google Webmaster Tools, Moz Tools, Open Site Explorer, Screaming Frog SEO Spider, CopyScape, Majestic SEO, Yoast (WordPress plugin)
Decide on a set of your most important keywords to rank for. With your limited time, resources and budget you must target your top 20 or 50 keywords/search phrases (what we called: your top "low hanging fruit" search phrases) that your website will realistically be able to rank on Google.
Set up a baseline to compare your future results against.
Find out how much your competitors are spending on AdWords! and what terms are driving traffic to their websites. These insights will help your business take advantage of terms that your competitors might be optimising that you are not!
2. CHOOSE THE RIGHT DOMAIN NAME
On you have completed your keyword research, it will be easier to decide what domain name is the best to increase your chances of being ranked on google. For us, it was a no brainer we wanted the words: digital + agency on our domain name. For two main reasons:
It does not take a mental load/effort for people to know what the business is about.
It will be easier to rank the eDigital website on Google for "digital" and "agency" related keywords which are important for the business.
3. CHOOSE THE RIGHT DOMAIN COMPANY
You want to choose a domain service provider that offers a fast server, so Google does not have any issues indexing your website.
4. CHOOSE AN SEO FRIENDLY WEBSITE BUILDER /CMS
When choosing a new website builder or Content Management System, ensure it provides SEO friendly features or plugins. WordPress is one of the easiest and most SEO friendly website builder and CMS with plenty of SEO tools to ensure your website ranks well on Google search results.
5. ANALYSE CURRENT CONTENT AGAINST YOUR TARGET KEYWORDS
You now should analyse your current content against those targeted phrases (you might find you need to create new content), site performance and speed, social media signals and other off-page factors such as healthy backlinks etc. SEO is always changing and can be time-consuming.
6. CONTENT STRUCTURE
To really get your website on top of Google, You have to go above and beyond your competitors and make sure you publish unique, remarkable and optimised content on your website.
6.1. INTERNAL LINKS. Ensure your most important pages where you have your most important keywords are linked from different related pages on your website.
6.2 IMAGE OPTIMISATION. One of the most popular assets that slow down web pages are heavy images. Ensure your images are less than 300kb and best if they are less than 100kb. This way, the Google bot will notice your page load faster and reward you with the best rankings.
7. BACKLINKS
Backlinks are one of the most important signals Google gets when ranking your website. The more good quality backlinks from authoritative website the more chances you will have to get better organic rankings for your website on Google.
CONCLUSION
Your job does not finish with these 7 steps. There are more important tasks to get completed in order to get your website ranking on Google. Contact us to find out more.
Need SEO support or training? Contact us
Last note: Is your marketing not reaching your sales targets? Stop wasting your money on marketing that is not performing? Find how you can increase your sales with our eCom boost program!
HOW TO RANK A WEBSITE IN GOOGLE
was brought to you by…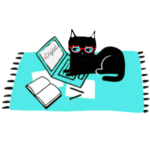 Mau is has been meowing digital marketing for 16+ years. A certified Facebook, Google Ads, SEO specialist and keynote speaker; Mau also offers marketing strategy support & digital marketing training. Mau's Digital Marketing Plan & Social Media Plan templates are used by hundreds of marketers. Subscribe to Mau's newsletter or connect on Linkedin Instagram or Facebook