BEST SEO TIPS 2016
Find below the best SEO tips of 2016 for your business in Australia or anywhere in the world. Written by MAU. Digital Marketing Specialist at eDigital.
As a Digital Marketer, Search Engine Optimiser or business owner, part of your job is to ensure you are generating traffic and quality leads via your website. Search engines – specially Google in Australia – continue to be an essential channel for your potential customers to not only research and find information about their potential purchases but also an important channel you can build trust and preference before customers make a purchase decision.
As noted on the latest Edelman Trust Barometer online search engines continue to be the most trusted channel to be use when looking for news and information. Therefore, it is not only important to know about SEO but also to know  what actions and priorities should support your business SEO strategy.
Below I would like to share with you my top best 11 SEO tips for 2015…
1. Complete proper SEO keyword research
SEO Keyword Research is the process of gathering, analysing and prioritising your business most important search phrases that might generate not only traffic to your website but quality leads with the least amount of ranking competition, time and effort. With limited time, resources and budget, a proper SEO keywords research will uncover and prioritise a list of search terms for you to start optimising for.
Learn SEO keyword research from an SEO specialist or hire an SEO consultant who can research and present your top "low hanging fruit" keywords. You will be surprise with easy to rank keyword opportunities. Subscribe to our e-newsletter as sometimes we run free keyword research sessions in Sydney.
Use tools such as Google keyword planner, Google trends, SEMRush, buzzsumo and others seo tools to make sense of the top keywords you should be ranking for.
Once you know your top 20/50 or top 100 keywords that you need to start optimising for then you will be able to start planning your content strategy.
If you do not have time or not sure how to properly do keyword research, please contact us as we can do this for you.
2. Trial Google Adwords
Before you start allocating time, resources and money into SEO executions, it is always a good idea to run a pre-SEO Google Adwords Campaign to find out and confirm highly converting keywords before executing your best SEO strategy . The most important thing of this exercise is to ensure you are not just optimising for high traffic drivers' key phrases but also phrases that convert the most!
3. Define content priorities
Once you have your confirm high traffic, high converting keywords you need to optimise for, then you need to look at what sort of content topics types and semantic groupings you should be creating content, curating content, commenting on and sharing.
Focusing on a single topic with related content linking across several parts of the site is extremely beneficial.
3. Produce fresh highly shared quality content
Produce well written, high quality (valuable) content. If you do not know what this means read this article from Google.
Create recyclable highly shared content that you can update every year, every six months or every month. A great example is this article "best seo tips 2015" that eDigital can update and recycle every year!
Google bot looks for unique fresh content, having new blog posts and web pages that your potential customers are searching for is key.
People will share your new blog post or page if it answers people questions or provide alternatives people did not think of.
Ensure your new blog posts and new pages have the correct url naming, descriptions and h1, h2 for the keyword you are focusing that content to rank for.
Ensure embed images are also optimised. Use properly alt tags, image captions, image file names and image descriptions adding your focus keyword you want to optimise for. Example is the above image added to this article as I am optimising for the term "best seo tips 2015".
4. Link building
External links pointing to your website – as not as critical as it used to be – continue to be super important factor for search engines. As part of Google algorithm, page rank  which means the amount of links and quality of those links pointing to a specific website continue to be a ranking factor.
Collaborate with key influencers and popular content creators in your industry for new content opportunities. The more you involved popular content creators and curators, the more likely they will share and spread out your new pieces of content and add links on their website pointing to your website. When researching for popular content creators, check their website tone and voice and if aligned to your business then ideally prioritise content creators websites with higher page rank than your own website. You can use the Google tool bar Page rank to find the page rank of any website.
Use buzzsumo.com and followerwonk.com to find influencers. Interview someone interesting in your industry or run competitions to get links via social media channels twitter or facebook
A good back link is a link on an external website that is likely to bring you high quality traffic that converts. if you have a feeling that an external back link is not going bring you high quality traffic that converts, then do not engage or ask for that link.
Ensure you are linking back to your website and product pages from your other own social channels including youtube video descriptions, youtube channel page description, facebook posts, facebook cover image, facebook about page, google plus posts, google plus about page, twitter posts, twitter profile description, partners' articles and local media newspapers or magazines websites when they mention your business.
Ensure your partners also are linking to your website AND to the right product pages. Example: if you are a retailer and your shop is located within a shopping mall/centre, you should ensure your shopping centre website is linking to the right pages.
Consider creating and publishing a "Free Website application" that help users solve a questions or an issue. Free website applications will create a lot of free back links.
5. Check Negative SEO
Spammy links on other websites linking to your website will decrease your chances of improving your organic rankings.
Use tools such as ahrefs.com, Open Site Explorer, Majestic SEO to check your backlinks and ensure that you disavow all spammy external back links.
6. Website speed
1 second delay can generate 7% loss in conversions.
Use the Google website speed test tool and if slow, then ask your developer for options to increase the speed of your website.
When building a new website, ensure your web developers and designers are brief properly to ensure site speed is considered as one of the most important factors for both search engines and user experience.
7. Use HTTPS
In August 2014, Google announced HTTPS as a ranking signal.  In the long term, using HTTPS should have a positive impact on the overall ranking performance of e-commerce websites using a secured encrypted connection. Please note that you might loose rankings for few months when adopting HTTPS over TLS (Transport Layer Security).
When moving to HTTPS, your website might slow down, so it is important double check website speed as this is another key ranking factor!
If you are ready to move your website from normal http to https, please ensure your developers have read this article from google.
If your site is already on HTTPS, you should test its security level and configuration with the Qualys Lab tool. If you are concerned about TLS and your site's performance, have a look at Is TLS fast yet?
Read common mistakes and tricks when migrating to HTTPS.
To learn more about https; I would suggest this Udemy course.
8. Mobile version of your website.
Get your website mobile version ready as from 21st of April 2015 Google will be giving more prominent search engine ranking positions to mobile friendly websites.
More than 85 percent of the people who log into Facebook's service each day now do so from a mobile device, we believe people are also searching more from mobiles than from desktops. therefore it is important to optimise not just for google mobile searchers but also for apps that target your industry.
9. Mark Up your content correctly
Marking up your content will give extra signals to google about what sort of content your website pages are offering.
Use Schema.org to learn more.
Smo.knowem.com This is tool to find out if your website and social media properties are properly mark up or not.
10. Insert social share buttons.
Google take into considerations how popular your blog posts and articles are via social media channels.
Ensure your blog posts and web pages have social shares buttons.
11. Participate and provide value on third party websites
Forums (whirlpool, quora, buzzfeed, tripadvisor), etc as in some categories, the top high rankings are owned by these third party websites. You need to participate and add value to the conversation related to your category and brands.
12. Check interest for your products over time
Use Google trends to check product search fluctuations and take decision to re-prioritise your SEO efforts for products that have a decent life spam.
NEXT
Find out our best SEO Tools today!
Contact eDigital if you would like us to SEO review your website and help you increase your rankings.
BEST SEO TIPS IN 2016
was brought to you by…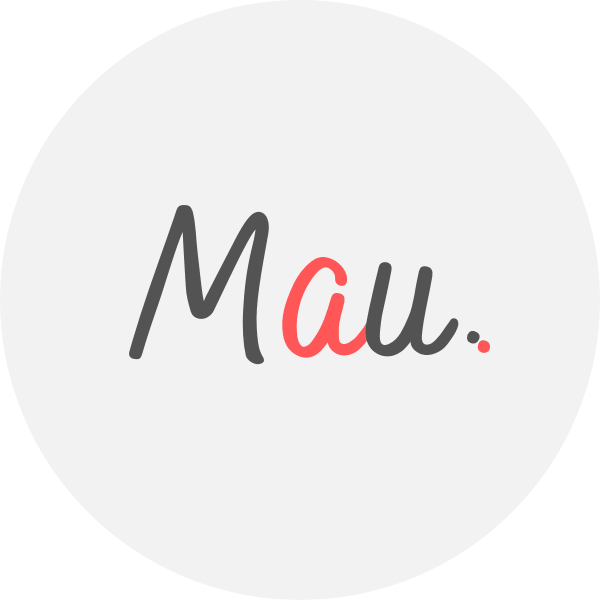 Award Winner Digital Marketer, top Linkedin Influencer, Certified Facebook / Adwords Professional, Certified SEO Consultant, StartUp Investor, Writer, Speaker. 15+ years optimising some of Australia's top brands. MAU.trains marketers via Strategy Workshops & Training Sessions inc his popular Digital Marketing Plan & Social Media Plan templates. MAU. enjoys football, latin music & hiking while teaching Digital Marketing or completing creative photography briefs and conceptual photography assignments. Subscribe to MAU.'s e-newsletter connect on LinkedIn Instagram Facebook
eDigital – Australia's "Digital Marketing" Destination
Share your opinion below 😀 ⇓