SEO VS SEM
Find below the difference between SEO and SEM? Curated by MAU. Senior Digital Marketing Specialist at eDigital.
WHATS THE DIFFERENCE BETWEEN SEO AND SEM?
Since I work primarily in SEO and SEM, people often ask me which is better. They also wonder: what determines which channel to use? Although I warn people there is no only one true answer, I would try the differences and benefits below…
SEO is, of course, a very popular digital marketing strategy and marketing channel that can produce benefits for companies and their brands. The very properties of SEO allow a wide variety of results and benefits, as well as certain limitations. Solving the challenges of organic rankings on search engines and applying SEO techniques to a specific website to get the intended higher search engine rankings is what most SEO specialists find the most satisfying. The characteristics of SEO are especially desirable when:
You know your most valuable customers are looking for your products via search engines.
You do not have a physical office or store and rely heavily on search engine traffic.
Your business has fierce competition both online and offline
Bidding prices on SEM (Google Ads) are too high, so you may need organic rankings to help you reach your customers.
SEM is also a popular digital marketing strategy and marketing channel, despite the perception that it might be too costly. The word SEM comes from Search Engine Marketing (also called Pay per Click – PCC). The name of this channel has suffered from the misconception that it is just a way for Google to make their money. Yes, It is the way Google make money from millions of users' searchers, but it can also produce great results if you properly monitor conversions using tools such as Google Analytics. Advertisers who run Google Ads create ads (text or banner ads) and place biddings for specific keyword combination they want their ads to appear for.
OPTIMISED LANDING PAGES ARE KEY FOR BOTH SEO AND SEM
Fast load, optimised landing pages relevant to the specific user's search intent place a crucial role on both SEO and SEM; making marketers and search engine specialist put very special attention to their content marketing strategy.
SEM VS SEO DIFFERENCES
| | | |
| --- | --- | --- |
| | SEO | SEM |
| Ranking method | Website, page and content optimisation for the specific user search intent | Paid campaigns activating bidding strategies. |
| User type | Active user | Active user |
| Speed of getting high rankings | 3-6 months or even longer to start seeing improvements on your SERPs (Search Engine Ranking Positions) | As soon as you have the right combination of bidding, the right creative and landing pages you will be able to get on top SERPs. |
| Costs | Costs are associated mainly to hiring a professional SEO specialist who can set up a proven SEO strategy, complete "keyword research" and then optimise your content. Costs also include the time of a website developer speeding up your website pages. | There are two costs: a) Media Spend: what you actually pay to Google for having your ads running and b) Campaign Management: having a Google Ads Specialist setting up, managing and optimising your paid campaigns. |
| Control  | Less control over how Google ranks you. | More control over how Google ranks you. |
Some business owners and marketers have the perception they have to either active one or the other.
This is clearly not the case since both SEO and SEM can work together to achieve marketing goals.
You have only to look at some of the search engine ranking results for key phrases in your industry to realise your competitors may be having both free SEO rankings and paid SEM listings.
So what determines which search engine channel I recommend?
Naturally, if a client is asking specifically to help with SEO I would focus on improving organic free listings on Google. When doing my own marketing for the eDigital website, I personally prefer starting with SEO, as SEM is currently quite expensive. Once SEO traffic starts generating revenue, I like to allocate some budget to test very specific SEM campaigns.
💡Tip: Start with doing Keyword Research and find out the likelihood of ranking on search engines. Your business and brands may be in an industry where SEM can still be quite affordable if not, start with SEO and move to SEM as soon as you are generating revenue from SEO.
If you are new to SEO, learn what keyword research is and how it can benefit your digital marketing goals.
SEO VS SEM WHICH IS BETTER?
was brought to you by…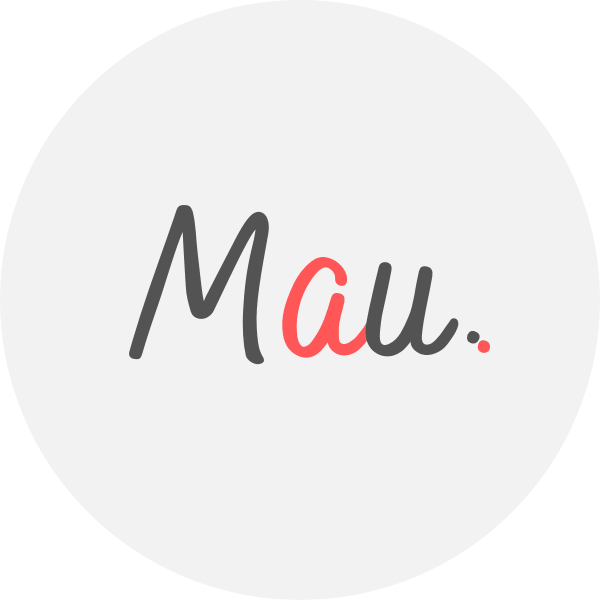 Award Winner Digital Marketer, top Linkedin Influencer, Certified Facebook / Adwords Professional, Certified SEO Consultant, StartUp Investor, Writer, Speaker. 15+ years optimising some of Australia's top brands. MAU.trains marketers via Strategy Workshops & Training Sessions inc his popular Digital Marketing Plan & Social Media Plan templates. MAU. enjoys football, Latin music & hiking while teaching Digital Marketing or completing creative photography briefs and conceptual photography assignments. Subscribe to MAU.'s e-newsletter connect on LinkedIn Instagram Facebook
eDigital – Australia's "Digital Marketing" Destination
Share your opinion below 😀 ⇓