DIGITAL MARKETING CLASS & SEO TRAINING – UVISION
Uvision Australia – Aug 2015
On-site SEO training class in Sydney, August 2015.
Produced by: Mauricio Escobar



AGENDA ITEMS & KEY TAKE AWAYS
How does SEO work. In which way we can appear in the first page of google?
You first need to complete proper keyword research in order to find the best "low hanging fruit" keywords to target.
Not every popular keyword might be a great converting keyword. The same way not every great converting keyword is a popular keyword.
It is very important you understand your prospective clients search intent when they are in the process of selecting an education agent when going studying abroad and also understand and be aware of any other highly related searches they need information about.
There are four types of searches:
Navigational: users who already know about you and looking for your website. They are typing in Google your business name, your brand name, your CEO name or founder name. They want to quickly find your website.
Informational: For a lot of industries, these are the searches driving the most traffic. They are generic searches and not necessarily about your company but still related to the related to your industry and to the search intent of your most valuable prospective customer: "cost living in australia", "best Australian universities to study marketing", "affordable suburbs to live in Sydney", "casual jobs in Sydney", "exchange rate", "sydney best places to play soccer", "how to migrate to Australia".
Transactional: those are terms people are typing to as they are ready to transact with you: "Uvision phone number", "Uvision bank account details", "Uvision email address". If you were a website selling a scarfs and your brand is called: warm scarfs, then a transactional search may be: "warm scarfs red sydney" meaning the searcher is actively looking to buy a red scarf in Sydney.
Comparison searches: "best migration agents in sydney", "Best educational agents in sydney", "Sydney university vs University of NSW", "Sydney vs Melbourne" "Latinoaustralia vs Uvision"
In order to know which search terms are more important for your business you need to review:
What search terms your website is already you ranking for: use Google Webmaster tools to answer this.
What search terms your website is getting traffic for: Google Analytics. Remember: "not provided" means people visiting your website as gmail logged in users therefore Google cannot offer you data. But more likely that traffic is coming from the search terms that you are ranking position 1 to 9 on the data given on google webmaster tools.
What search terms are popular on key markets: you need to use the Google Adwords keyword planner tool to find this out.
What search terms are driving traffic to your competitors websites. Use tools such as SEMRush (SEMRush is affordable and perfect for small businesses) or Experian (Experian is an enterprise level tool at a premium price) to find this out. Be aware that search terms generating traffic to your competitors might not be search terms with high conversions, so you need to be careful when analysing this data.
Use all the above insights to start prioritising the best "low hanging fruit" search terms you should start optimising your website content for.
Tip: It is also recommended to check what "page rank" the websites already ranking on position 1 in Google have. If page rank is low (1-6) you are more likely to have opportunities to outbid them on rankings. I can explain this in more detail in one of our on-site training sessions.
Google Adwords Campaign Optimisation and Management:
Top tips: As discuss,
Create different "campaign level" for each most converting city.
Bid for country specific language keywords (focus only on keywords that offer the search intent you want – before deciding about an education agent)
Published ads with the language of the specific country.
Focus on cities that already showing you good conversions.
Ensure your landing pages a) answer the search intent and b) have the search phrase on all key areas of the page: h, h2, meta titles, meta descriptions, image alt tags, key paragraphs.
Ensure you have a call to action (call us today! – get your free skype consultation today by leaving your email, etc); this way your Adwords campaign is tied up to an specific objective.
Mauricio from eDigital can either manage and optimise your Adwords campaigns or give you in-depth training on Adwords.
Which kind of media we can use in addition to Facebook, twitter and Instagram
Instead of adding more social media platforms, you should be trying to improve your current engagement rates per platform (ensure you track and know your current engagement rate)
Ensure most of your social media activity is attached to a lead generation objective. This means always think how your social media posts can generate more prospective students calls, skype calls, e-newsletter subscriptions, etc.
Focus your time to improve the call to actions on each page of your website. Remember that homepages are becoming less popular and people are arriving to specific pages of your website. Therefore any page becomes the "homepage" for users.
Instead of giving free tips and content via facebook and other social media channels, you can package those tips into downloadable as a way of increasing your lead generation goals: getting more emails or details from your customers. The idea is to move your social media fans into hot leads by asking them to provide their email address or phone number via an online form.
Your uvision website is already getting some traffic, isntead of spending more time on getting extra traffic via social media channels you should invest more time testing tools to convert your existing traffic. One option is to offer a "live chat" option once people land on your website. (We do this for our own website: eDigital and has worked quite well, encouraging people to start having conversations with us, instead of expecting them to fill in our contact us form) Some of the best live chat platforms with easy website integration are: zendesk or clickdesk. So every time somelands on your website they get prompted with a pop up window inviting them for a live chat. You can use marketing automation tools like Zapier to ensure you automatically drive the details obtained from your "live chat" platform into your email marketing Mailchimp database.
How we can generate traffic in our website without been too repetitive in our communication, ie. if we post something on FB, do we need to put always the link of our website, will that make a big difference, etc
Please have a look at some content ideas on the below Social media strategy mapping 7 steps and look at testing different content ideas when executing your social media tactical activity. With limited time, resources and money, you need to ensure you are creating compelling content stories that people are willing to share. Always ask yourself the question: "will people share this article or image?" If the answer it is "no", then you probably should not spend time creating that piece of content and better focus on content people are already searching for.
How we can make the best segmentation of our market in the Social media channels?
Uvision has for main segments:
Prospective migration clients
Prospective students
Past migration clients (potential brand ambassadors, referrals)
Past students (potential brand ambassadors, referrals)
1 and 2 are segments more likely to engage with you via social media as they are actively looking for advice and support. You need to focus your social media to reach them. 3 and 4 are important also for you as they can invite their close networks (family and friends) to you. You might need another marketing channels to reach them and engage with them: local events, periodic e-newsletter, etc.
When looking at segment 2, prospective students, you can focus on country specific engagement via:
Country specific websites: Are local websites ranking on Google Mexico or Google Italy or any other Google country you are targetting? if the answer is yes, you probably need to test having a local country specific site for each country. You can do this test by selecting one country, buying a country domain name: uvision.com.it (Italy) and then optimising this website for key search terms that are going to drive you conversions. If this option is not feasable at the moment you will have to ensure local social media activations to get people to visit your generic .com website.
Country specific Facebook page: this can be a good test test if you have the resources to create country specific content on its own language. If not, then better to keep focus on only one single business page.
Create community via a specific Facebook group that target a specific psychographic interest. Lets say you know that most of your clients who come to study English and also are interested on travelling around Australia. You might want to create a Facebook group that offers them the opportunity to meet at some unique events hosted by uvision. An interested example is ABC Australian + Learn English Facebook page. (over 3 million fans by Aug 2015).  They are target all these new students and migrants who come to Australia in the hope that they will also start watching and consuming ABC TV, website and other ABC media content.
Ensure there is consistency on brand tone and voice across all channels.
You got already hundreds of happy clients, use them as brand ambassadors for social sharing. Repost/share/re-pin their content. 
SOCIAL MEDIA STRATEGY MAPPING –  7 STEPS 
1. BRAND POSITIONING
How is your business bringing value to your prospective customers? what problem (pain points) is solving and how it differentiates from your competitors landscape.
2. TOP KEY AUDIENCES
You target different people in different countries. Your product is not for all people on these countries so ensure you segment well those audiences by key demographics and psychographics.
3. DO COMPETITOR ANALYSIS
How are my top 3 competitors getting traffic to their websites? See what social media content is getting them higher engagement rates than yours. Use tools such as SEMRush, Experian or others to find out.
Check out who is following your competitors social media and start following following them as they already show some interest in relation to your related services.
4. DEFINE GOALS
Choose your most important goal
Awareness (number of posts views, website visits, etc)
Fans (number of fans per channel
Community Engagement rate: Total number of (likes, shares and comments) per post divided by total number of fans.
Sign ups: number of people leaving your email address.
Calls: if you have a unique number (only advertised on your website), the amount of calls your website is producing.
Sales: amount of converted sales coming from web visitors enquiries.
Define your baseline so you can build on from.
5. TACTICS PER PLATFORM
Think more strategically about the type of content you should be creating.
Where to start:
Start with the content people are already search for in Google. Ensure you are covering the most popular search terms related to your industry by each country you are trying to target.
Some content ideas:
Behind the scenes
Customer success stories
Ask customers to share stories/photos
Show your brand is part of current industry events/debate/issues
Showcase your success as a company
Show your product in creative ways
Share company history and milestones
Show strengths and weaknesses
Create community: specific real time activities to engage people with your business.
6. RESOURCES AND MANAGEMENT
Define who does social media, how often and what tools they will use. Some good tools for social media management are Hootsuite or Buffer or SproutSocial in case you want to manage multiple facebook, instagram and pinterest accounts from one single platform and reduce management time.
7. MEASUREMENT & SUPPORT
Measure at least every 3 months your progress against your baseline. Ensure you measure tangible results: visits, leads, sales.
Some extra tips…
FACEBOOK OPTIMISATION
Use Facebook insights to:
Ad your competitors on "pages to watch"
find out most popular posts by dates and times.
Top days and times fans are online.
You can increase FB engagement by the following options:
Ask advice/opinions
Comment on influencers photos
Comment on partners accounts
Regrams/Repins
Facebook Custom audiences
Allows you to target people by:
Location
Age
Gender
Language
Interest (Interior Design)
Behaviours (planning to study)
Customer list
People who visited your website
How?
Log in to Facebook Ads manager and then click on Audiences. Then click on the "Create an audience" green button.
Click on Custom Audience, you will find three options:
Custom Audience: customer list, website traffic, app activity
Lookalike Audience
Saved Target Group
Learn more tips about Facebook Custom audiences here.
NEXT
DIGITAL MARKETING CLASS SEO TRAINING UVISION
was brought to you by…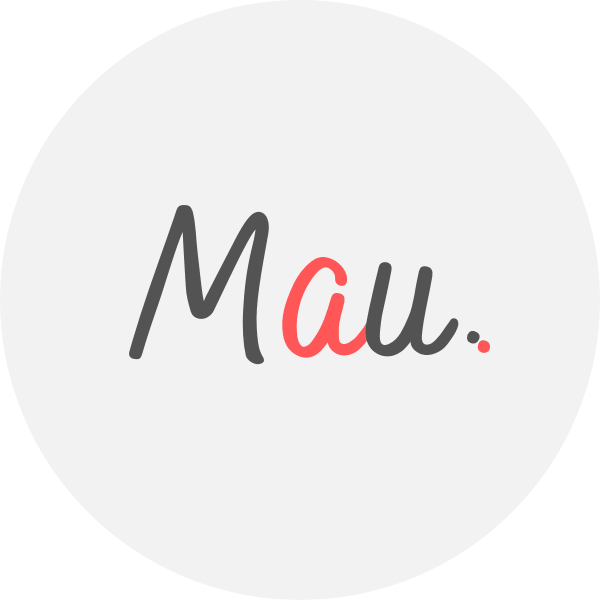 MAU. is an Award Winner Digital Marketing Specialist (Masters in Marketing), Certified Facebook/Adwords Professional, Certified SEO Consultant, Top Linkedin Influencer (6k connections), StartUp Investor, Writer, International Speaker. 15+ years experience optimising Digital Marketing Campaigns. Worked for top brands such as Realestate.com.au, News Limited, The Athletes Foot, Thrifty, NSW Government. MAU. also trains marketers via Strategy Workshops & Training Sessions. His popular Digital Marketing Plan & Social Media Plan templates downloaded by thousands. MAU. travels the world (37 countries visited) while teaching Digital Marketing or completing creative photography briefs and conceptual photography assignments. MAU. speaks three languages, football fan, latin dancer. Subscribe to MAU. e-newsletter or connect on LinkedIn Instagram Facebook

eDigital – One of Australia's Top 5 Most 🏆 Visited Digital Marketing Sites
NOW YOUR TURN! 
Share your opinion or your best tip below 😀 ⇓