BEST FREE SSL CERTIFICATE COMPANIES
Find below the best free SSL certificate companies. Written by MAU. Digital Marketing Specialist at eDigital
WHAT IS SSL?
SSL (Secure Socket Layer) is the standard security technology for establishing an encrypted link between a web server and a browser. This secure link ensures that all data transferred remains private. It's also called TLS (Transport Layer Security). Millions of websites use SSL encryption everyday to secure connections and keep their customer's data safe from monitoring and tampering.
WHY YOUR WEBSITE SHOULD USE SSL?
Every website on the Internet should be served over HTTPS. Here's why:
Performance: Modern SSL can actually improve page load times. Has the potential to make websites up to two times faster with no changes to existing codebases. Modern TLS also includes performance-oriented features like session resumption, OCSP stapling, and elliptic curve cryptography that uses smaller keys (resulting in a faster handshake).
Search Ranking Boost: Search engines favor HTTPS websites.
Security: Encrypting traffic with SSL ensures nobody can snoop on your users' data.
Trust: By displaying a green lock in the browser's address bar, SSL increases visitor's trust.
Regulatory Compliance: SSL is a key component in PCI compliance.
TOP BEST FREE SSL CERTIFICATE COMPANIES
Forrester Research, Inc. evaluated DDoS services providers on 36 criteria. Its report, "The Forrester Wave™: DDoS Services Providers, Q3 2015" named Cloudflare a leader and gave Cloudflare the highest possible scores for:
Attack types defended
Data/scrubbing center geographic presence
Detection tactics
SSL traffic inspection
Let's Encrypt is a free, automated, and open certificate authority brought to you by the non-profit Internet Security Research Group (ISRG).
Let's Encrypt will begin issuing wildcard certificates in January of 2018. Wildcard certificates are a commonly requested feature and they make HTTPS deployment easier. Offering wildcards will help to accelerate the Web's progress towards 100% HTTPS.
Let's Encrypt is currently securing 47 million domains via their fully automated DV certificate issuance and management API. This has contributed heavily to the Web going from 40% to 58% encrypted page loads since Let's Encrypt's service became available in December 2015.
If you're excited about wildcard availability, you contribute to Let's Encrypt fundraising campaign.
A wildcard certificate can secure any number of subdomains of a base domain (e.g. *.example.com). This allows website owners and administrators to use a single certificate and key pair for a domain and all of its subdomains, which can make HTTPS deployment significantly easier.
Siteground offers you a free ssl certificate when you subscribe to their hosting.
BEFORE CHOOSING THE CHEAPEST SSL CERTIFICATE (HTTPS) AUSTRALIAN PROVIDER 
Before you buy your SSL certificate, you would like to know:
if your potential SSL provider has done SSL for websites hosted with Hosting Company and if there is anything you need to be aware of or any issues your website might have while it is implemented the SSL or after it is implemented.
Do you need to do any manual URL redirections? or any other task that needs to be completed by your web-developer?
What's EV and how do you know I might need that for your website
HOW TO CHECK YOUR HTTPS HAS BEEN IMPLEMENTED CORRECTLY?
There a number of tools available that can help you check your HTTPS implementation.
SEMRush is one of these tools and you can perform an in-depth HTTPS check which covers 100 percent of Google's security recommendations.
TOP REASONS FOR CHECKING YOUR NEW SSL CERTIFICATE IMPLEMENTATION
Moving from HTTP to HTTPS is not just nice to have, it is pretty much a must. HTTPS is implemented to protect the privacy and integrity of data exchanged between your browser and the website: cookies, logins and passwords, bank card details, etc. Your users will love you more if you have HTTPS, because they will feel more secure entering their bank details on your website.
The process of migration from HTTP to HTTPS is a rather bumpy journey, and unless you implement HTTPS correctly, all your efforts to become the god of security will be wasted. 

The most common mistakes include things like:

Expired certificates
Certificates registered to incorrect website name
Missing server name indication (SNI) support
Old protocol versions
Mixed security elements
SEMRush HTTPS check includes:
Tells you exactly where and what type of mistake you've made and how to fix it.
Is built based on Google's HTTPS implementation recommendations.
BEST FREE SSL CERTIFICATE COMPANIES
was brought to you by…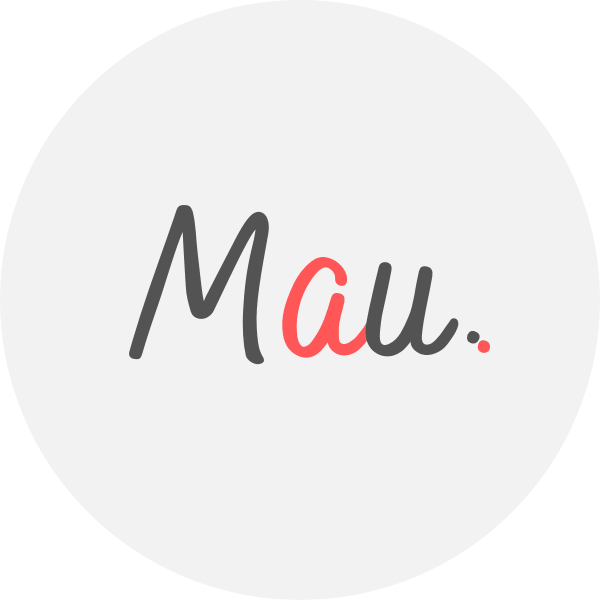 Award Winner Digital Marketer, top Linkedin Influencer, Certified Facebook / Adwords Professional, Certified SEO Consultant, StartUp Investor, Writer, Speaker. 15+ years optimising some of Australia's top brands. MAU.trains marketers via Strategy Workshops & Training Sessions inc his popular Digital Marketing Plan & Social Media Plan templates. MAU. enjoys football, latin music & hiking while teaching Digital Marketing or completing creative photography briefs and conceptual photography assignments. Subscribe to MAU.'s e-newsletter connect on LinkedIn Instagram Facebook
eDigital – Australia's "Digital Marketing" Destination
Share your opinion below 😀 ⇓