THE BEST STRESS RELIEF QUOTES FOR WORK
Find the best stress relief quotes for work. Power words to relax the mind, become healthier and improve your wellbeing in your job or office. Brought to you by Mau, a Senior Digital Marketing Specialist at eDigital. 
THE BEST STRESS RELIEF QUOTES FOR WORK
"There is always a way out for those clever enough to find it"
Video above: Marcus Acuña, Argentinian footballer skills – left wing – impossible angle to play – Sevilla vs Chelsea Oct 2020
"If you want to reach objectives, climb a mountain, you better start going. Just thinking about the top does not bring you anywhere. You need to actually walk and every journey starts with the first step. Don't get confused by thinking too much. Don't get irritated or maybe be too shy that you don't wish for too much. Take it step by step" Thomas Tuchel, Chelsea FC manager – April 2021
Final tip: Is your marketing not bringing the sales you want? Would you like to stop wasting your money on ads not performing? Find how you can increase your sales with our eCom boost program!
This article was brought to you by…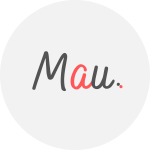 Mau is a Senior Digital Marketing Specialist with 15+ years helping clients solve their digital marketing challenges. Mau is a certified Facebook & Adwords Professional, Certified SEO Consultant and industry speaker. Mau trains marketers via Strategy Workshops & Training Sessions inc his popular Digital Marketing Plan & Social Media Plan templates. Subscribe to Mau's e-newsletter connect on Linkedin Instagram Facebook