THE BEST PYTHON TUTORIALS IN 2019
Python is a fast and powerful language that is also easy to use, code and read, making it great for beginners coders and advanced programmers and expert developers alike. These best python tutorials, courses and python tutorial pdfs will take you through the basics of Python, helping you scale up your knowledge and preparing you to build a wide variety of Python applications.
ABOUT PYTHON CODING
Python is an easy to learn, powerful programming language. Some of its key features are:
It has efficient high-level data structures and a simple but effective approach to object-oriented programming.
Python's elegant syntax and dynamic typing, together with its interpreted nature, make it an ideal language for scripting and rapid application development in many areas on most platforms.
The Python interpreter and the extensive standard library are freely available in source or binary form for all major platforms from the Python Web site, http://www.python.org/, and may be freely distributed.
The same site also contains distributions of and pointers to many free third party Python modules, programs and tools, and additional documentation.
The Python interpreter is easily extended with new functions and data types implemented in C or C++ (or other languages callable from C).
Python is also suitable as an extension language for customizable applications.
After reading these python tutorials, you will be able to read and write Python modules and programs, and you will be ready to learn more about the various Python library modules described in the Python Library Reference.
Some of these python tutorials introduce the reader to the basic concepts and features of the Python language and system. Some are comprehensive but might not cover every single feature, or even every commonly used feature. Instead, they might introduce many of Python's most noteworthy features and will give you a good idea of the language's flavour and style.
BEFORE YOU START LEARNING PYTHON
Download the latest version of Python 3
It helps to have a Python interpreter handy for hands-on experience, some examples are self-contained, some tutorials can be read off-line as well.
For a description of standard objects and modules, see the Python Library Reference document. The Python Reference Manual gives a more formal definition of the language.
To write extensions in C or C++, read Extending and Embedding the Python Interpreter and Python/C API Reference.
There are also several books covering Python in depth.
THE BEST PYTHON TUTORIALS IN 2019
ILLUSTRATED GUIDE TO PYTHON 3 TUTORIAL MATT HARRISON BOOK
Matt Harrison has been using Python since 2000. He runs MetaSnake, a Python and Data Science consultancy and corporate training shop. In the past, he has worked across the domains of search, build management and testing, business intelligence, and storage. He has presented and taught tutorials at conferences such as Strata, SciPy, SCALE, PyCON, and OSCON as well as local user conferences. The structure and content of this Python tutorial book is based on the first-hand experience teaching Python to many individuals. This book is about the Python programming language. It is an updated version of the Treading on Python Volume 1 book. It deals with version Python 3.6 and is one of the only books with illustrations showing how Python code behaves. This is a book for programmers looking to learn the popular programming language Python or technical people who want to learn Python.
BEST PYTHON TUTORIALS ON PDF
PYTHON DATA ANALYSIS TUTORIALS
Data analysis techniques generate useful insights from small and large volumes of data. Python, with its strong set of libraries, has become a popular platform to conduct various data analysis and predictive modelling tasks.
With these python data analysis tutorials, you will learn how to process and manipulate data with Python for complex analysis and modelling. You will learn data manipulations such as aggregating, concatenating, appending, cleaning, and handling missing values, with NumPy and Pandas.
Some of these python tutorials cover how to store and retrieve data from various data sources such as SQL and NoSQL, CSV files, and HDF5. You will learn how to visualize data using visualization libraries, along with advanced topics such as signal processing, time series, textual data analysis, machine learning, and social media analysis.
These python tutorials cover a plethora of Python modules, such as matplotlib, statsmodels, scikit-learn, and NLTK. It also covers using Python with external environments such as R, Fortran, C/C++, and Boost libraries.
What you can expect to learn:
Install open source Python modules such as NumPy, SciPy, Pandas, stasmodels, scikit-learn,theano, keras, and tensorflow on various platforms
Prepare and clean your data, and use it for exploratory analysis
Manipulate your data with Pandas
Retrieve and store your data from RDBMS, NoSQL, and distributed filesystems such as HDFS and HDF5
Visualize your data with open source libraries such as matplotlib, bokeh, and plotly
Learn about various machine learning methods such as supervised, unsupervised, probabilistic, and Bayesian
Understand signal processing and time-series data analysis
Get to grips with graph processing and social network analysis
TOOLS THAT WILL AID YOUR PYTHON TUTORIAL EXPERIENCE
USEFUL PYTHON LOGGING TUTORIALS
Basic Logging Tutorial (Python Documentation)
In-Depth Logging Tutorial (Patrick's Software Blog)
Other libraries to check out:
Slumber (Accessing REST APIs, built on Requests)
Pillow (Image Manipulation)
Django (Web Framework, like Flask, but with everything built-in)
The best Python Editor: PyCharm (Free while you're a student – does web dev, too)
PYTHON ONE PAGE REFERENCE SHEET
Python is one of the best programming languages to learn first. As you get started, this python one-page reference sheet of variables, methods, and formatting options could come in quite handy.
WHATS NEXT AFTER READING A PYTHON TUTORIAL
Reading this tutorial has probably reinforced your interest in using Python — you should be eager to apply Python to solving your real-world problems.
Now, what should you do?
You should read, or at least page through, the Python Library Reference, which gives complete reference material about types, functions, and modules that can save you a lot of time when writing Python programs. The standard Python distribution includes a lot of code in both C and Python; there are modules to read UNIX mailboxes, retrieve documents via HTTP, generate random numbers, parse command-line options, write CGI programs, compress data, and a lot more; skimming through the Library Reference will give you an idea of what's available.
The major Python Web site contains code, documentation, and pointers to Pythonrelated pages around the Web. This Web site is mirrored in various places around the world, such as Europe, Japan, and Australia; a mirror may be faster than the main site, depending on your geographical location. A more informal site is http://starship.python.net/, which contains a bunch of Python-related personal home pages; many people have downloadable software there.
Many more user-created Python modules can be found in the Python Package Index (PyPI).
For Python-related questions and problem reports, you can post to the newsgroup comp.lang.python, or send them to the mailing list at python-list@python.org. The newsgroup and mailing list are gatewayed, so messages posted to one will automatically be forwarded to the other. There are around 120 postings a day (with peaks up to several hundred), asking (and answering) questions, suggesting new features, and announcing new modules. Before posting, be sure to check the list of Frequently Asked Questions (FAQ), or look for it in the 'Misc/' directory of the Python source distribution. Mailing list archives are available at http://www.python.org/pipermail/. The FAQ answers many of the questions that come up again and again, and may already contain the solution for your problem.
BEST PYTHON TUTORIALS
was brought to you by…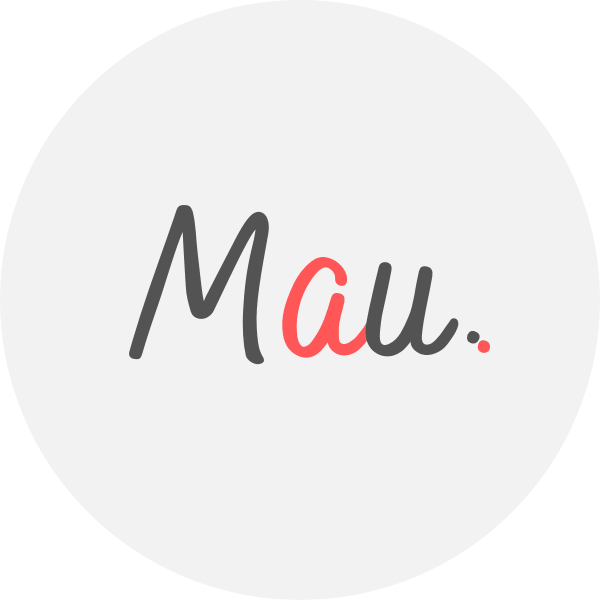 Award Winner Digital Marketer, top Linkedin Influencer, Certified Facebook / Adwords Professional, Certified SEO Consultant, StartUp Investor, Writer, Speaker. 15+ years optimising some of Australia's top brands. MAU.trains marketers via Strategy Workshops & Training Sessions inc his popular Digital Marketing Plan & Social Media Plan templates. MAU. enjoys football, latin music & hiking while teaching Digital Marketing or completing creative photography briefs and conceptual photography assignments. Subscribe to MAU.'s e-newsletter connect on LinkedIn Instagram Facebook
eDigital – Australia's "Digital Marketing" Destination
Share your opinion below 😀 ⇓