HOW MUCH DO PHOTOGRAPHERS CHARGE IN 2021?
Are you wondering how much do photographers charge in 2021?
Find below some insights from Mau, a Marketing Specialist and photographer at eDigital.
HOW MUCH DO PHOTOGRAPHERS CHARGE IN 2021?
How much to pay to a professional photographer in 2020? Photography rates vary greatly depending on many different factors.
Creative/Licensing Fees: Photographers might apply a discount for the additional images that are not used for paid advertising such as for web collateral use, social media organic posts, etc.
First Assistant/Digital Tech and Second Assistant: Professional photographers generally have a first assistant who could double as his digital tech, and they can include a specific daily expense for them with an additional fee for a small workstation. Additionally, they can include a second assistant to help with grip/lighting.
Producer and Production Assistant: Photographers can include two or three prep days (including the time to go scout the location), one shoot day and one wrap day for the producer to line up a crew and coordinate the project from start to finish. Additionally, photographers can include two days for a production assistant; one day to help either the producer or photographer prior to the shoot and one day for the shoot.
Hair/Makeup and Wardrobe Styling: Depending on the initial scope of the photographic project and the amount of talent required, your photographer might include two hair/makeup stylists, rather than a stylist with an assistant, as they might need an experienced team to help move the styling process along as fast as possible. As for the wardrobe, the producer and photographer will need to decide which talent would need to have clothing sourced for them, while the secondary/extra talent would provide their own wardrobe. Within the final photography proposal, photographers might include three prep/shop days and one shoot day for the wardrobe stylist while anticipating that their assistant would be on-site for the shoot, and then handle wardrobe returns after the shoot. Photographers might include specific fees for the wardrobe per talent.
Casting and Talent: Rather than doing a live casting, a photography project quote can include a specific fee to cover an additional day for the producer to handle a digital casting process. This included reaching out to multiple local talent agencies, organising headshots and web galleries of talent for the client to consider, negotiating rates and booking the chosen talent. The quote you get from a photographer might include a higher fee for each principal talent and a lower for each extra secondary talent.
Production RV: While the shooting location might offer enough space for all of the crew/talent/client to stay comfortably, photographers might anticipate that the hair/makeup stylists would need a space to prep the talent, and the wardrobe stylists would need an area to spread out the clothing. Also, photographers might anticipate that an RV would be a nice area to get as many cooks out of the kitchen as possible, and if needed, it would serve as a private space with wifi where the client could escape from the production. A photoshoot project might include a specific fee for gas/mileage, travel time, generator run time, dumping fees, and other misc. expenses that RV's typically charge for.
Equipment: The photographer might plan to capture most of the photographs with the available light in an effort to keep the bottom line down, however in some cases, photographers can add a fee for additional specific expense for bringing specific equipment.
Travel Expenses: Round trip tickets to/from the location are normal to be quoted. Photographers can also include baggage fees for the outgoing and return trips. accommodation fees, car rental expenses, and a fee per diem for the days the photographer would be travelling.
Craft/Catering: Your photographer might include a fee for a light, quick lunch and snacks for crew members, talent and client/agency representatives.
Mileage, Parking, Additional Meals: Photographers can include a mileage fee for crew members to travel to/from the location. Fees for meals and expenses that the wardrobe stylist and their assistant would incur while shopping for clothing. A fee for miscellaneous expenses and a fee for additional meals for a client/agency pre-production meeting and a client dinner after the shoot.
Production Supplies: This includes a fee for table and chair rentals, tent rentals, floor protection and cleaning supplies, and a fee for miscellaneous supplies.
Shoot Processing for Client Review fees: This covered the photographer's time to organise all of the assets and create an initial gallery of images for the client to review.
Post-production: your photographer may include a specific fee per image for post-production tasks such as basic colour correction, photo retouching, file cleanup and delivery of the images. Post-production is not free and requires professional photographers to have the latest hardware and software licenses in order. This may include Adobe Photoshop, Adobe Lightroom and other image editing software.
Dealing with other creative sources: if you are the client and wants to bring your ad agency to provide further creative direction and help move the project along. Make sure the input from your agency is in line with yours so they do not bring different "production" expectations that weren't originally prescribed by you (as a client).
Un-expected requirements will burn more budget. if you as a client wants a higher level of production, let's say you hope your photographer can shoot throughout the night, rather than shooting throughout the afternoon and into the early evening hours as originally anticipated. Your ad agency also wanted the location to appear as if it were daytime, and have the sun coming in through the windows. This means your photographer will need to bring on a grip and a gaffer with a grip truck to rig up large continuous lights outside of the windows. Only this exercise can easily take thousands of dollars of production fees (some $ for the gaffer, $ for the grip and $ in grip/lighting equipment, trucking, generators and misc. expenses). Additionally, this meant that the photographer will need to feed everyone in a more robust way and ensure the coffee is fresh all night, so he might add catering fees throughout the night. Another example is when you or your ad agency want to see a lot of the wardrobe that was to be procured prior to the shoot, so photographers can add an extra day for his wardrobe stylist to provide pictures of everything and spend a bit of extra time shopping after receiving feedback.
Photographer Insurance requirements. You – as a client – might have specific insurance requirements that the photographer might not anticipate originally, so the photographer might include an extra fee to help increase his policy to meet your company standards.
HOW TO GET THE BEST RATES FROM A PHOTOGRAPHER
Limit your shooting talent to the required minimum.
Decrease the number of images to be licensed.
Make a list of the top 3-5 non-negotiable priority creative requirements and make sure no one add more to that list.
Use natural light as much as possible.
Do not change the agreed shooting dates, times and location.
Handle all of the post-processing in-house if you can.
Follow these highly effective tips when briefing your photographer.
HOW PHOTOGRAPHERS WILL PRICE A PHOTOSHOOT
How much money photographers are charging in 2020 for professional photoshoots?
With photographers, you're not just paying for the seconds that it takes to shoot some photos.  You're paying them for the years that they've spent studying, experimenting and delivering great photographic work.
Be reminded that junior photographers are great for certain types of campaigns, while larger-scale photography assignments might require you to bring a bigger budget and that typically costs a bit higher.
Feel free to contact us if you'd like a quote for your photography needs. We work with a few fantastic photographers that have delivered award-winning work for our clients.
There are some common ways you can collaborate, work and reward your photographers:
Pay per photo
Pay per hour
Pay per day
Pay for a complete delivered photographic assignment.
SUGGESTED PHOTOGRAPHY PRICING / RATES 
Find below some suggestions:
Junior photographers (few years experience) $60-90/hour
Professional photographers (5+ years of experience) $100-300/hour
Celebrity photographer (leader in her/his niche): $600-2000/hour
WHAT MAKES POPULAR PHOTOGRAPHERS CHARGE TOP DOLLARS?
There is a lot of money to be made for emerging popular photographers. Photographer success comes down to:
Their photography portfolio: top brands and celebrities shoot.
The unique personality and life story that resonates
Innovativeness
Creative output
"Those top photographers charging premium top dollars surely have mastered what I call: "Social engineered authenticity". They offer a unique visual view to their world including dreams, inspiration, success, failures. MAU – eDigital
If you are ready to brief a photographer, follow these best tips on how to craft a creative photography brief for a successful photo shoot.
Last note: Is your marketing not reaching your sales targets? Stop wasting your money on marketing that is not performing? Find how you can increase your sales with our eCom boost program!
HOW MUCH PHOTOGRAPHERS GET PAID
was brought to you by…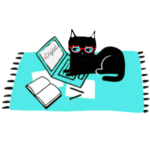 Mau is has been meowing digital marketing for 16+ years. A certified Facebook, Google Ads, SEO specialist and keynote speaker; Mau also offers marketing strategy support & digital marketing training. Mau's Digital Marketing Plan & Social Media Plan templates are used by hundreds of marketers. Subscribe to Mau's newsletter or connect on Linkedin Instagram or Facebook