CURRENT OPEN PHOTOGRAPHY COMPETITIONS AUSTRALIA
Canon "Light Awards" Photography Competition – Oct 2017
The Light Awards LIVE photo competition is coming to Melbourne on 21-22 October. Secure your spot now!



Wikimedia Cultural heritage Photography Competition – Oct 2017
Australia has for the first time been included in the Wikimedia Foundation's annual photography competition that seeks images for its online encyclopedia. Wiki Loves Monuments is the largest photography competition in the world. Last year's event led to more than 275,000 images of historic buildings, monuments and cultural heritage sites being added to the Wikimedia Commons library. All entrants agree to add their images to the library under a creative commons licence, which means they can be freely used and shared by others as long as the photographer is credited.
Canon Australia Leap Photography Competition – Sep 2017
Ready to push your own creativity further? Join Canon Leap Photography Competition this September 2017 as we challenge ourselves to complete a creative brief every day for 30 days.
The Comedy Wildlife Photography competition 2017
The Comedy Wildlife Awards are back this year, putting the fun back into fauna and the fierce back into our furry friends.
Photographers Paul Joynson-Hicks and Tom Sullam founded the awards to spotlight conservation efforts and to inject some humour into the otherwise serious world of wildlife photography. The duo hope to encourage conservation in a more lighthearted way, instead of the historically heavy-handed imagery that frequently shapes the coverage of such issues. Last year the competition attracted 2200 entries from 1000 entrants in 75 countries — and this year it has already unearthed some cracking shots. The winner will receive an all-expenses-paid trip for two to Kenya, including a one week photographer-led safari.
"Conservation was always at the heart of the competition, along with the fact that people seemed to enjoy images of animals doing entertaining things. But essentially living in a country that has some of the best wildlife in the world — Tanzania — and seeing how destructive human actions can be on this wildlife, made us want to do our little bit to help." Sullam said
Entries close 30 September 2017.
The Illawarra Mercury's photography competition 2017
The Illawarra Mercury's photography competition is looking for photos that capture the unique beauty of our region.
The competition opens on July 13 2017, and closes on August 18 at 3pm 2017. All photos will appear in an online gallery (with credit) and may appear in the newspaper. First prize: The major prize winner will receive a night at Novotel Wollongong in a suite for two with breakfast. Valued at $629. Runners-up: Two runners-up will receive a large professional print on canvas from Big Vision Print. There is a maximum of two entries per person. Each entry is to be submitted as a JPEG between 1MB and 3MB.
ART AND ABOUT PHOTOGRAPHY COMPETITION 2017
Art & About Sydney's two photography prizes Australian Life and Little Sydney Lives, give  both professional and amateur photographers the chance to have their image exhibited in Hyde Park. Australian Life looks for images of this country that go beyond the icons and bring the focus in to everyday life. Anyone in Australia can enter. 20 finalists will be selected for a large format exhibition in Hyde Park, with the winner earning $10,000 for their prized snapshot of life in Australia. Little Sydney Lives is for Sydneysiders aged 3 to 11 years and looks for the most creative and artistic snaps of how Sydney looks to them. Our winners from two age categories win prizes valued at up to $500! The Australian Life and Little Sydney Lives exhibitions will be in Hyde Park North from 14 September – 8 October 2017. Submissions close by 11.59pm Friday 28 July 2017 and must be made online at Art and About website.  Key contact: Joanna Gibson – Project Assistant – Events – Creative City. Telephone: +612 9246 7719 Mobile: +61 476 837 235
BETTER PHOTOGRAPHY COMPETITION 2017
A Special Photography Competition With Experience And Prestige. Entries Close 15 August 2017 (or late entries to 21 August 2017). The Better Photography Magazine Photo of the Year Award 2017 offers great prizes and is highly respected around the world on the competition circuit.
Your entry receives a brief judge's comment to help you improve your photography.
Your photographs are professionally judged by three AIPP Grand Masters of Photography and every entry gets a score.
The best images will be awarded Bronze, Silver or Gold Awards, including a PDF certificate.
There are six exciting Category Awards with a special product hamper from Canson, Datacolor, Momento and Wacom.
And then there's the prestigious Better Photography Magazine Photo of the Year 2017 Award with a AUS $5000 cash prize!
Entries are open now!
Get Professional Feedback! Three AIPP Grand Masters of Photography judging our competition because we want you to receive the benefit of genuine, professional experience. And we keep the same judges each year so you have some consistency of judging and commentary. Plus, every entry gets a short comment to help you improve your work.
Worldwide Audience: Our entrants come from the Americas, Europe, Russia, Asia and Oceania. So while we're an Australian based competition, now in its 11th year, we welcome international participation!
Categories: Emotive Portraiture, Classic Landscapes, Creative Flair, Exotic Travel, Incredible Sport, Revealing Nature
Entrants from 2016 can use their existing details to log in. Entrants from earlier competitions will need to create a new account as we have a new judging system.
Macarthur Nature Photography Competition 2017
The 2017 Macarthur Nature Photography competition is around the corner. In a world seemingly overloaded by a daily avalanche of images, through Instagram, Facebook and television, a striking image can still cut through the clutter of it all, revealing to us something in our worlds that we have been missing. The Macarthur councils will once again be hosting the highly anticipated Macarthur Nature Photography Competition (MNPC) and are encouraging you to enter your most striking, engaging and enticing images of local native flora, wildlife and natural scenery taken from within the Macarthur area, showcasing your artistic vision and impression of the natural environment to the wider community. There are still a number of details yet to be finalised for this year's competition, however the official launch will be at Council's Riverfest, Saturday August 26.
How to enter: Entry is easy! You can enter online or print and mount your own photos and bring them into your local Council. Once the entry form is finalised you will be able to download a copy from this page or pick up a hard copy at Macarthur council's Civic centres or libraries.
Competition themes: We are always exploring new ideas for the competition and new ways to capture nature!
This year the current themes include: Hollows as Homes
By capturing a photo and recording the location of a:
tree hollow
animal using a tree hollow
animal using an artificial nest box
You will not only be in the running to win a prize in this competition, but your photo may be used in the Royal Botanic Gardens (RBG) citizen science project "Hollows as Homes", the first large scale study being done to demonstrate the importance of hollows as habitat within our cities and agricultural areas.
Snap a selfie!: We want to see you, your friends and family getting into nature! So, this year, we are offering a prize to the person who can post the most selfies in nature and upload them to Facebook with the hashtag #snapMNPC. Each post will be counted as one image, so the more posts the better! The winner will be announced and receive their prize at the award ceremony. Waterways: Images reflecting some aspect of the lakes, rivers and creeks of the Macarthur region (ie: Georges River,Thirlmere Lakes,Nepean River and their tributaries). Flora and Fauna:Images which depict the native flora and fauna of the Macarthur region (ie: Forest Red Gum, Platypus and Cumberland Land Snail). Nature Up Close: Macro shots of nature (ie: close up images of ants, spiders or flowers). Environmental Impact: Images which tell a story or make a statement about an issue or human impact on the environment in the Macarthur region.
Prizes: This year will once again see a huge prize pool for winning images both for individuals and schools. Once confirmed we will list the prizes on this page.
Walks and talks: Each year we provide a number of photography related activities, which give people an opportunity to get outdoors and take some snaps of the beautiful environment that we have in the Macarthur region and enter them into the competition. You can contact Council's Environment team on 4645 4601.
The Border Mail Winter Photo Competition 2017
The mood of winter and its spectrum of colour creates amazing photo opportunities. From those icy mornings to crisp afternoons, the landscape is often aglow with the sun's rays. Maybe it's a frosty morning at footy or netball. A foggy afternoon feeding the animals. A day at the snow. Or an evening in front of the firE. Whatever your winter experience, we want you to share it. The photo of the week, decided by our photographers, will feature as our Facebook cover photo, reaching almost 60,000 people. Photos will appear on Facebook, Instagram, Twitter and online and will be published in the newspaper. The overall winner will be announced on September 1, 2017.
Enter our Winter Photo Competition NOW
Terms and Conditions
Visit bordermail.com.au and click on the Winter Photo Competition banner.
Upload your picture and a description of the shot.
You can also upload to Instagram, Facebook or Twitter using the hashtags #winterphotocomp #bordermail
Watermarked photos will not be accepted.
Photos must be under 2MB in size.
GuardianWitness is the home of user-generated content on the Guardian. Contribute your video, pictures and stories, and browse news, reviews and creations submitted by others. Posts will be reviewed prior to publication on GuardianWitness, and the best pieces will feature on the Guardian site.
IMAGES OF RESEARCH: PHOTOGRAPHY COMPETITION 
The annual Images of Research: Engaged Research, Enterprising Researchers Photography Competition provides an opportunity for staff and students to showcase the breadth and diversity of research at UniSA where the images tell a story about the research we do and the people who make it happen. We would like to thank everyone who entered the 2017 competition and congratulate our first and second prize winners.
Resilience and Vulnerability
1st Prize
Finalist: Ms Jelina Haines, PhD Candidate, School of Information Technology and Mathematical Sciences
Image Title: Resilience and Vulnerability
A green transport future
2nd Prize
Finalist: Mr Callum Sleep, Course Developer,
School of Natural and Built Environments
Image Title: A green transport future
People's Choice Award – VOTING NOW OPEN Voting closes 5pm on Friday August 25.
Sixteen images are in contention for the People's Choice Award and it is up to you to determine the winner! Vote now for your favourite image. Only one vote is allowed per person. You must register a valid email address when you vote, and you'll automatically go in the draw to win a $100 Myer voucher. Entries will be on display as part of the South Australian Living Artists Festival (SALA), at the Kaurna Building Foyer from July 31 2017 to August 15 2017, then Catherine Helen Spence Building Student Lounge Foyer from August 16 2017 to August 31 2017. If you have trouble seeing the voting form in Internet Explorer, please try it in Firefox or Chrome.



CURRENT OPEN AUSTRALIAN PHOTOGRAPHY COMPETITIONS
was brought to you by…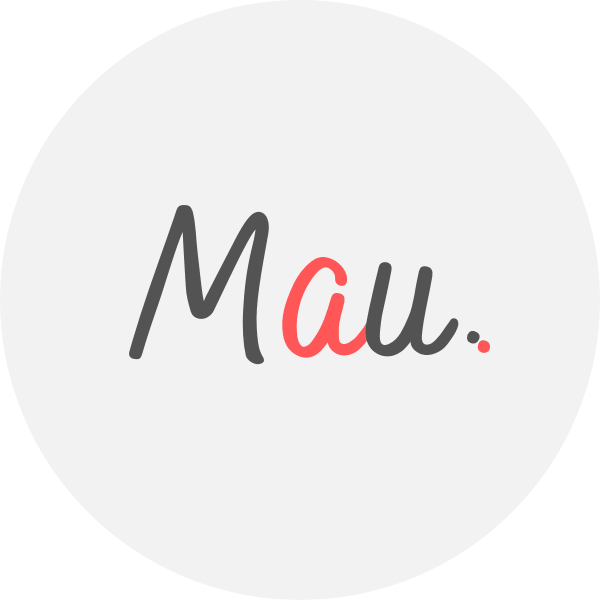 Award Winner Digital Marketer, top Linkedin Influencer, Certified Facebook / Adwords Professional, Certified SEO Consultant, StartUp Investor, Writer, Speaker. 15+ years optimising some of Australia's top brands. MAU.trains marketers via Strategy Workshops & Training Sessions inc his popular Digital Marketing Plan & Social Media Plan templates. MAU. enjoys football, latin music & hiking while teaching Digital Marketing or completing creative photography briefs and conceptual photography assignments. Subscribe to MAU.'s e-newsletter connect on LinkedIn Instagram Facebook
eDigital – Australia's "Digital Marketing" Destination
Share your opinion below 😀 ⇓