IS MARKETING A GOOD CAREER IN 2021?
Is marketing a good career in 2021? Read my personal opinion after 16 years working in marketing. Review and evaluate a future marketing career.
There are thousands of articles about the cool things marketers achieve and are proud of. However, as part of improving our profession, we also need to work hard on some of the dark deep realities some marketing practitioners (marketers) face every day while performing their marketing careers, jobs and functions.
IS MARKETING A GOOD CAREER IN 2021?
Marketing has an amazing power to change behaviour for the good, create and shape cultures to improve the way we humans live and share this world. However, it is also important to put in the spotlight some of these painful things Marketers think of as reasons why the profession sucks a bit -sometimes!
For some young readers who have not completed a good marketing degree yet, you might want to know these things before you study marketing and becoming a professional marketer.
There is always a way to work around each of these challenging things to ensure you survive and enjoy a successful marketing career. It is always great to be informed by different opinions and be prepared for your future marketing career challenges.
You as a marketer might get given big budgets to keep promoting shit or average products: ie: coca-cola, MacDonalds, etc.
You have endless meeting trying to persuade your boss (who does not know anything about marketing) to agree with your "innovative" marketing idea even you present hardcore user data proving your customers are likely to respond positively to your marketing idea.
You get calls and emails from BDM's (Business Developer managers), and/or sales reps selling you shit you do not need sometimes referred by someone in your company or your boss.
You have to still send direct response print campaigns that you know most of it will end in the rubbish bin.
You gotta listen to everyone marketing ideas as everyone in your company think they know marketing.
You gotta put up with your agencies social events that might include late nights, buzz and hangovers.
You know no one would not really care if you quit your marketing job. You are replaceable as toilet paper.
Most of the time, you gotta be stuck in an office chair staring at a computer screen for long hours sucking artificial light and air-conditioning.
You gotta pretend you like your companies' promotional caps, t-shirts and all that crap given to you. Sometimes imposed to be worn. Upps! so embarrassing.
You gotta deal with all the smell of an open plan office especially the re-heated overnight leftovers your farty colleague brought to the desk next to yours.
You are stuck at "after work" drinks to ensure you fit in when you know you want to get out of it and go and do what you love in your free time.
You have to explain to your sales team why your marketing not always has to be "buy now" "get this promo" hard sell tactics.
A POOR MARKETING BOSS MAY INFLUENCE A GOOD MARKETING CAREER
Most marketers – at some stage – had to deal with…
You are sick of seeing your boss "bossing" around. Extreme micro-management.
Your terrible boss sets your salary increases to KPI's impossible to reach.
Your marketing manager boss does not consult your team when deciding on providers and you and your team have to deal with the future nightmare.
You gotta accept your marketing manager boss get free parking and the biggest office while you have to pay for parking and share your desk.
You have to be nice to your marketing manager boss when you know your boss is bullying everyone.
You have to work weekends just cause your marketing manager boss said so.
You gotta stop everything when asked to produce that report your worthless marketing manager boss have to present on the day.
You know your marketing manager boss does not give a shit you have family commitments that need priority attention.
You are getting sick of listening to the tone of your unpleasant marketing manager boss requesting you to non-essential marketing stuff.
Your lazy marketing manager boss orders but never helps. Big one!
Your bad marketing manager boss never admits marketing failures and blame's agencies.
You feel ashamed and embarrassed when you gotta hang out with your not appropriate boss outside the office, your boss does not even know how to treat people nicely.
Your painful marketing manager boss never asks you questions or is curious about finding the way you do things.
You gotta smile at your offensive marketing manager boss vulgar kind of humour.
You gotta get your agencies to produce endless designs just cause your marketing manager boss does not like it, having a confirmed "consumer testing" winner design.
Any other reasons you believe your marketing job is fucked – or at least sucks a bit? Contact us and we may include them on this list.
Last note: Is your marketing not reaching your sales targets? Stop wasting your money on marketing that is not performing? Find how you can increase your sales with our eCom boost program!
IS MARKETING A GOOD CAREER IN 2021?
was brought to you by…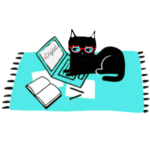 Mau is has been meowing digital marketing for 16+ years. A certified Facebook, Google Ads, SEO specialist and keynote speaker; Mau also offers marketing strategy support & digital marketing training. Mau's Digital Marketing Plan & Social Media Plan templates are used by hundreds of marketers. Subscribe to Mau's newsletter or connect on Linkedin Instagram or Facebook