HOW TO WRITE THE BEST MEDIA KIT TEMPLATE 2021
Find the best tips on how to write the best media kit (press kit) in 2021 and get this exclusive and premium media kit template >>. Digital Marketing Specialist and trainer at eDigital.
Whether you're a marketer, business owner, entrepreneur, blogger, influencer, writer, designer or social media star or content creator, you have received an email or message from a brand that wants to work with you. When you get this point (whether on purpose or by accident) and your media assets are receiving lots of visitors and attention from advertisers, it's time to start putting your media kit together!
HOW TO WRITE THE BEST MEDIA KIT IN 2021
There are a number of ways advertisers work with publishers and influencers, so you are bound to see a number of different, unique and creative (and some not so much) opportunities land in your inbox, from contra strategies (product in exchange for a mention) and affiliate programs to paid collaborations and sponsored ambassador programs. But before any of these things go ahead, marketers will request a media kit.
WHAT IS A MEDIA KIT (ALSO CALLED PRESS KIT)
No matter the size, a media kit is an essential marketing tool for any online publisher, influencer or business owner with a massive online visitor count. A media kit is used as a promotional tool to help raise awareness, showcase your previous campaigns and explain your services.
WHAT A KILLER MEDIA KIT SHOULD INCLUDE?
So now that you know what a media kit is here are 9 success factors when writing/designing a media kit and stand out from the rest:
Your media kit should be both creative and informative, plus easy to understand and interpret. In short, your media kit should be everything an outsiders needs to know about your business-of-Influence, packaged up in a neat and tidy document, ready for presentation. This should be something you can proudly present to best represent you.
Social media following. Include all your social media accounts, such as Instagram, Twitter and Facebook and your followings on each platform. If you're on Pinterest, Youtube, Tumblr or Snapchat, include them too! This will give marketers a quick idea of your social media reach with your readers (the people that are likely in their target market) and ensure you are the right fit for their KPI's.
Website traffic. Sharing your website stats in your media kit is a great way to showcase the audience you have access to. This reinforces to marketers that your audience follows and keeps track of what's going on within your organisation. It's important to include figures such as your bounce rate, page views and duration of visitors in this kit, as they are potential determining factors in collaborations. We recommend using Google Analytics to retrieve this data.
Audience demographics. Your audience demographics can also be found on Google Analytics and they are an insight for you and marketers to determine who you are actually talking to. You can also learn more about your social media audience via a number of tools such as Iconosquare for Instagram. Understanding your audience demographics is not only beneficial to you, but it is also beneficial to companies as their marketing campaigns are targeted to a particular audience segment based on the gender, age and location of their target market. There is no point collaborating with a brand that targets 20-30-year-old women when your main audience is parents in the 35+ demographic. However, if your audience aligns with the brand and their target market, it is likely the collaboration will be a good fit for you both.
Your Rates. It's a good idea to include your rates in your media kit if you no longer work on a contra or gifting basis. Middle and top tier influencers generally have a rate card for their services, and prices range from $50 to $10,000 (and sometimes more!) depending on their level of influence and the project requirements. By giving a marketer your rates at the start of the conversation, you can determine whether they have a budget and a genuine desire to collaborate on something that is mutually beneficial. It also helps marketers understand that you charge a rate for your time, effort and creativity and can then work your rates into their budget now, and for future opportunities.
Include Collabs options. Include your collaboration options in your media kit so marketers know how they can work with you and your skills. Your options could include reviewing, product inclusions in a blog post, an interview opportunity, a styled photoshoot, vlog, giveaway or a piece of editorial content – the options are limitless and depend solely on your skills, niche and what you prefer to create. It is good to note down your capabilities and what you are willing to do for a brand to give marketers all of their potential options.
Contact details. This is vital! Make sure your details are up-to-date and correct (check for typos!) and ensure they are clear and easy to find. You should include your email address, phone number, postal address, website and your social media handles.
Company description. Write a short paragraph about your business. Marketers love to get to know the company they are going to work with on a personal level and find out more about the person they are working with, what they value and what their experience is. This is a great place to discuss what you do and why you do it! Are you blogging about design simply because you are passionate about it or because you have a specialized design degree and love documenting the latest design trends? Do you share books because you love reading, or because you are passionate in a specific field you love reading about to help others? Give marketers insight into who you are and why you are a good fit for their campaign. Help them get to know the person behind the screen!
Social proof. Include photos, samples and testimonials in your media kit when they're available to you. Give your media kit some substance and show the world what your brand is made of. You want your media kit to outshine the others sitting on a marketers' desk, so don't be shy. You previously collaborated with an amazing brand? Prove it. Did you host the best event ever? Show the best photos or links to videos of these events. Do you have some product samples? Gift them!
This media kit needs to set your brand aside from the others. An average media kit isn't going to create magic, a creative media kit will!
DISTRIBUTING YOUR MEDIA KIT
Follow the below steps when planning on distributing your new media kit:
Research and filter down the top 50 companies your brand offers high synergies to. You should call this segment your "most profitable customer segment".
You should ensure the professionals who receive your media kit are appropriate and that your email is personalised to them and their campaign objectives.
NEXT
Need media kit support or training? Contact us below ⬇
No Fields Found.
This article was brought to you by…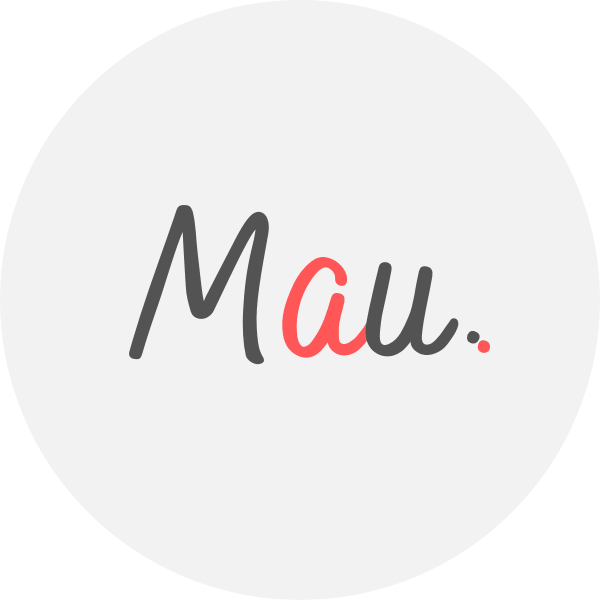 Mau is a Senior Digital Marketing Specialist with 15+ years helping clients solve their digital marketing challenges. Award-winning professional, Mau is a certified Facebook, SEO, Google Ads Consultant & industry speaker. Mau trains marketers via Strategy Workshops & Training Sessions inc his popular Digital Marketing Plan & Social Media Plan templates. Subscribe to Mau's e-newsletter connect on LinkedIn Instagram Facebook
eDigital – Australia's "Digital Marketing" Destination