AVERAGE WEBSITE CONVERSION RATES BY INDUSTRY IN 2021
Find below the average website conversion rates by industry 2021 inc eCommerce, retail, etc. Benchmark and compare your industry average website conversion rate. Brought to you by Mau, a Senior Digital Marketing Specialist at eDigital.
If you need help or support measuring or tracking or digital marketing metric, contact us :)
AVERAGE WEBSITE CONVERSION RATES BY INDUSTRY IN 2021
🚀 Trending today > What is conversion rate and why to measure it
AVERAGE WEBSITE CONVERSION RTES BY INDUSTRY 2021
Agencies 2.4%
Real Estate 2.6%
Software as a service 3%
Family support 3.4%
Business services 3.5%
Medical services 3.6%
Home improvement 3.8%
Travel 4.8%
Events and leisure 5.2%
Ecommerce 5.2%
Legal 5.4%
Fitness & nutrition 5.6%
Education 5.8%
Finance and insurance 6.2%
Media and entertainment 7.9%
Catering and restaurants 9.8%
OTHER KEY METRICS
Last note: Is your marketing not reaching your sales targets? Stop wasting your money on marketing that is not performing? Find how you can increase your sales with our eCom boost program!
AVERAGE WEBSITE CONVERSION RATES BY INDUSTRY
was brought to you by…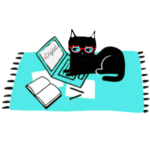 Mau is has been meowing digital marketing for 16+ years. A certified Facebook, Google Ads, SEO specialist and keynote speaker; Mau also offers marketing strategy support & digital marketing training. Mau's Digital Marketing Plan & Social Media Plan templates are used by hundreds of marketers. Subscribe to Mau's newsletter or connect on Linkedin Instagram or Facebook