HOW TO ADJUST YOUR MARKETING DURING A CRISIS
Boost your marketing results during the pandemic crisis by adjusting your marketing with these best practices and tips. Find below how to transform your marketing during a crisis and adapt your offerings and comms to match the new customers' needs and wants. Brought to you by Mau. Senior Digital Marketing Specialist at eDigital.
TRANSFORMING YOUR MARKETING DURING A CRISIS
The panic 😱  has stopped. Consumers are no longer hoarding or bulk buying products (As if toilet paper was going to protect or cure them 🤣)
COVID-19 has shown how quickly consumers' interests, expectations, and purchasing behaviour can shift—and with it, an ebb and flow in demand for products and services.
Yeah! and some marketers are liking the new normal.
What to stop doing:
By now, your marketing communications should:
Stop schooling people on how to wash their hands or keep social distancing.
Stop COVID stats' stories and updates.
Stop telling customers: "We are in this together" type of messages. Sounds so trite/cliché.
Customer spending has not stopped but shifted and consuming in new different things and ways. Shoppers will swift shopping strategies to brace for recessionary effects as confirmed by Nielsen survey:
The pandemic outbreak has accelerated marketing trends that were already developing including investments in e-commerce, gamification and live streaming.
To be top of mind, your brand must focus on value to keep winning the loyalty of your most valuable customers.
So, how can you leverage your marketing to add value while addressing the new challenges?
UPDATE OR DELETE YOUR COVID OLD MESSAGING
Two months ago, your marketing was solving, answering or at least guiding some past customers' concerns:
Customers were not sure about your opening hours.
Customers were not sure about your product stock levels and the number of products allowed to be transacted.
Customers were not sure whether you can be met in person.
Customers were not sure about your refund/cancellation policies.
Customers were not sure whether they will be able to keep clean and disinfected while visiting your company, factories, stores or offices.
KEEP PROVIDING VALUABLE UP-TO-DATE INFO
Before embarking on producing new marketing content, you should ask:
What is the most important information my most valuable customers should really know by now?
What is their emotional context so it can be presented in a secure way?
What is the objective of each communication piece?
How we should best deliver it? Decide on the best marketing channel and type of content: video, article, infographic, QnA, etc?
Is there any cultural norm – you have to be aware of – before sending the message?
Below are some marketing ideas you can use to adjust and transform your marketing for success during 2020.
THE BEST 21 IDEAS TO ADJUST AND TRANSFORM YOUR MARKETING DURING A CRISIS
1. ADJUST YOUR BUSINESS MODEL
For some industries, the impact of the current crisis is bigger and more immediate.
For example, online retail is growing at the expense of physical stores. In the hospitality and travel industries, local tourists will become a larger chunk of customers.
Local manufacturing discussions will become more common but also challenging. Not all countries have the manufacturing infrastructure, local supply chains and an effective ecosystem ready to successfully offer products at competitive prices.
Importers heavily reliant on Chinese manufacturers will review positions and Exporters are starting to identify domestic customers.
Therefore, it is important that your business model and its go-to-market strategy gets adjusted accordingly. 
I give you an example:
Some people consider Harley-Davidson motorbikes just noise polluters and fossil fuel burners. Well, they have finally woken and accelerated their plan to launch their first line of electric bikes in 2021. I bet you they will be selling far more electric bicycles than motorbikes in a few years time.
2. OFFER THE BEST CONVERTING CHECKOUT EXPERIENCE
If there is one single thing your marketing priority should now be, is: OPTIMISE YOUR CHECK OUT!
Imagine you have a physical store and people get to the cash register to pay and for some "funny reason" they walk away!!
This means, if you use one of the Best eCommerce Platforms such as Shopify or others, you should be using an accelerated checkout plugin, app or tool that lets customers save their email address, credit card, and shipping and billing information so they can complete their transactions fast and easy.
3. UPDATE YOUR DIGITAL MARKETING PLAN 
Update and adjust your Digital Marketing Action Plan to the new market dynamics your particular industry is facing.
You can get this effective Digital Marketing Plan template in Google sheets for remote cross-team collaboration, this way your marketing team can access it, make changes and/or updates to it from home.
4. HIRE ONLY "CHALLENGER" SALES REPS
The truly successful sales team are built with "challenger" sellers. They have an adviser mindset. The Harvard Business Review calls them "challengers." To quote the famous article…
"Challengers use their deep understanding of their customers' business to push their thinking and take control of the sales conversation. They're not afraid to share even potentially controversial views and are assertive"
Choose valuable clients who will have a positive ROI on your sales and post-sales efforts. Remember, during recessions, the CFO is God. They control the buy more than ever.
What do you do during a storm?
You don't cut your sales team. Expand it!
You should boost your sales teams to build for the future. Now. Don't wait.
5. USE THE NEW YOUTUBE VIDEO BUILDER TO REACH NEW CUSTOMERS
This April 2020, Youtube has launched a free, DIY tool for businesses that need a simple, low-cost way to create videos, but may not have the creative experience or technical know-how required to do so.
The YouTube Video Builder, has been in testing with a small group of customers for months but has been rushed to launch more publicly in light of the pandemic, where in-person video shoots are no longer an option, and many small businesses are strapped for cash.
To gain access to the tool, your business will need only a Google Account that can be used to log into Google's services, like Gmail and YouTube.
6. RUN GOOGLE ADS TO INCREASE YOUR ONLINE SALES
The self-isolation and quarantine measures all around the world are now being lifted in some countries, however, traffic in Google Search continues to be high. More than ever, consumers are using Google to search, find and buy their products online. This new trend has cemented Google as the most popular digital marketing channel to reach new and existing customers during this health crisis.
If you are not already doing it, you should show text ads when people are searching for your category, similar products or your brand on Google.
Before you start your campaigns make sure you know how to calculate the maximum cost per click (Max CPC) you bid for and avoid burning your money with no results.
The formula is Max CPC = Average order value x average profit margin x website conversion rate.
Calculating your Max CPC ($) allows you to stop the horse from going wild and ensuring – at least – you are getting the money you are investing in Google Ads.
💡Tip: You should be able to take the average order value and website conversion data from your Google Analytics reports. Your accountant, business analyst or CFO should know about your company's average profit margin.
Need support with your Google Search campaigns? you contact us.
7. ADJUST YOUR CURRENT GOOGLE ADS
This time presents unique challenges for digital marketers. Below are some considerations as you evaluate your Google Advertising and adapt to the new consumer behaviour.
Review the copywriting of all your ads.

Certain words that normally are ok to use in your ads, may not be that great at the moment.  Be mindful about the double meanings of words like "protection," "checkup," "prevention", "virus" or "virus checks". For international campaigns, check the local words and slang that have been used to talk about COVID-19. Before making your ads go live, ask yourselves, "Is this creative or ad placement right for this moment and in this context?" And when the answer is no you gotta pivot. For instance, if you have a campaign running that referenced being "out and about" may not be ok at the current moment.
Review the humour used in your ads. You can always hold off on some ads that are funny in nature. You may want to reevaluate creatives that show interactions like handshakes, hugs, and high-fives due to current social distancing measures.
Edit your ads as needed to let customers know if you offer services like delivery or in-store pickup.
Review shipping settings and estimated delivery time on your Google Ads to ensure potential customers know what to expect.
Update your opening hours on Google My Business (Google Maps listings).  Edit your Business Profile on Google and update your ads so customers know if you're open, closed, or have modified hours.

Review the images used in your ads. Image ads or video ads that show large gatherings of people and physical human interaction may not be appropriate at the moment.
Review your Google Advertising metrics. significant shifts in conversion rate may require adjustments to your Smart Bidding targets.
Pause ad groups or ads if needed. Review products and services that are affected by demand issues and adjust your ads accordingly. For example, mark products as "out of stock" if you're unsure about restocking times.
Use the Google Ads mobile app. Get instant access to your campaigns on the go.
8. USE FACEBOOK CUSTOM AUDIENCES FOR SUCCESSFUL FB ADVERTISING. 
In times of economic challenges, you cannot afford to waste your marketing dollars.
If you use robust CRM software such as Mailchimp, Ontraport or others,  you can add people to Facebook Custom Audiences automatically. You can target your audience based on almost any behaviour, such as:
Visits to your website
Contact your sales team
Information in custom fields
Industry
Job function
Organisation type
Personal interests
Quiz results
People who open your emails
People who click in your emails
Date subscribed
Geographic location
Customer lifetime value
Products purchased
Products purchased time since last purchase
Most Facebook advertising campaigns go down the drain because of business owners not using custom audiences to reach the most relevant people who are closer to conversion (purchase). If you want to learn more about how you can use Facebook custom audiences, you can contact us.
💡Tip: Even if you do not have a CRM that automatically links to the Facebook Advertising platform, you can at least check the current list of Facebook targeting options and cherry-pick the right people you want to show your ads to.
9. PIVOT YOUR SOCIAL MEDIA STRATEGY
Facebook and Instagram have seen a 40% increase in usage due to Covid19, with views for Instagram Live and Facebook Live doubling in one week. Below are some best practices and kinds of content you should be posting:
Make your posts as human as possible – while juggling the necessary bit of marketing and selling needed to stay in business.
Do not ignore. Ignoring Covid-19 or pretending consumer behaviour continues to be as usual can come across as inauthentic at best, and tone-deaf at worst. Let your followers know that you're listening and acknowledge the new normal.
Show. Do not teach. Show how your team is responding to sanitization concerns and the new self-isolation and social distancing rules.
Soft down any "hard-sale" copy. In normal times it is ok the "Buy now", "Don't miss", "Secure now", "Last Day.." kind of sale copywriting. Try to soft down your approach by being more empathetic to the current situation. You can use words such as "We have reduced the price of this item so more people can have access to it", "We acknowledge only a few people can buy at normal retail prices right now so we have reduced our prices"
"Stay at home" lifestyle social media posts. This is a great time to show people how to effectively use your product or service from home, or how to have more fun with it at home.
Ask for support. Did you have to temporarily close your business and terminate jobs? It is ok to show your struggling and/or survival stories. Before you post, make sure clearly communicate how your social media followers can support your business right now.
💡Tip: We have developed a fantastic Social Media Strategy Template in Google Sheets, you and your team can use remotely.
10. LAUNCH NEW "CRISIS-PROOF" SERVICES OR PRODUCTS 
Launching multiple income streams diversifies your risk and makes you more resistant to economic disruptors. No matter what industry you're in, revenue model or team size,  there are always opportunities to diversify and launch crisis-proof new services or products.
You can get your team to brainstorm new products /services ideas around these areas:
Massive surge items. Not sure what to sell during coronavirus? Check out this list of the most popular products and services with massive spikes in sales during coronavirus.
Design an online course teaching your secret talent. Start an online course and expand your reach to customers you have never serviced before. You can use Teachable.com, Skillshare.com, and Udemy.com. Plug your website at the end of the course so you can get extra traffic.
Package content and sell it. Could you combine your blog posts into one, giant downloadable resource? Think about ways you can package your content to make it gated and paid. Or create a brand-new eBook on the "Ultimate Guide to [Your Industry/Business]"
Launch an online Airbnb experience. Yes, that's right. You can now translate the magic of your in-person experience to Digital through the new Airbnb online experiences launched in late April 2020. Airbnb has partnered with the popular video meeting software: Zoom, so you can offer online experiences to your customers.
11. OFFER GIFT CARDS
Gift cards provide business owners and marketers with an immediate infusion of cash and guarantee that a customer will return to your business in the future. In industries where margins are already notoriously thin, gift cards can help you stay afloat until the crisis passes.
Make sure your most valuable audience knows about them. Promote them wherever you can: social media, pop-up forms, email newsletters, and even printed collateral. Not all customers default to this, so they just need a simple prompt.
12. PLACE CUSTOMER SERVICE AS A TOP MARKETING PRIORITY
How? Run regular weekly meetings to discuss the most common questions customers are still asking related to any issues and challenges associated with purchasing and using your products and or services. Work with your team to craft the best answers and support options. This will reduce escalating issues to managers and speed up the process of resolving issues. Some of the best customer service practises for the rest of this year are:
Communicate with relevancy. Alert people to any shifts in your operations, like changes in your retail store hours, shipping policies, etc., but try not to bog down your customers. Minimise the influx of communications they're receiving and avoid adding to their mental load.
Manage expectations. Let your customers know how they can get ahold of you and what to expect from you in the coming weeks. Make the contact information for your customer service team easy to find (think: phone number, email, and hours of operation).
💡Tip: A "Coronavirus FAQ" page or a "Latest Convid-19 Updates" page may not be enough by this time. Make sure you using other channels to reach customers with key information and updates.
13. BE SENSITIVE TO OTHERS' FEELINGS
In times of pandemic and/or environmental alerts, make sure you only promote safe options. Below is an Instagram post from Discover Queensland when the last thing people want is to be on a Cruise ship not only because of how easy COVID can spread on a cruise ship but also because of the tons of waste dump into the sea killing marine life and burning fossil fuels into the air. Government teams and departments must be extra careful as you are using hard-earned taxpayer money.
14. MINIMISE "E-COMMERCE CUSTOMER PATH TO PURCHASE" FRICTIONS
How? If you were waiting for the best time to start or improve your e-commerce is now! More people around the world are completing online purchases as they want to avoid physical contact during this period. Fix all the issues on your e-commerce platform now to ensure you get the rewards of the increased online shopping behaviour across all markets around the world. As people move to transact online more than ever, it's even more essential to deliver an exceptional customer experience. Now is an important time to make sure your core e-commerce and marketing automation are up and running, as the backbone of your customer journey.
💡Tip: In the case of having a supply chain issue, you want to ensure "out of stock" messages are clearly displayed on your website for items you do not have available. If possible allow email alerts so customers can be alerted when items are available.
15. OFFER CREDIT VOUCHERS FOR YOUR BRAND'S CANCELLED PHYSICAL EVENTS 
How? Many businesses across the globe have cancelled events, meetings, employee travel and travel for training. Event marketing has especially suffered and it is important you work with your event technology organiser on the best ways to manage and deliver credit vouchers to all the customers who already paid to assist with your cancelled events.
💡Tip: Make sure the credit vouchers have ample time to be redeemed/used otherwise angry customers can backfire against your brand.
16. GO LIVE-STREAM FOR YOUR EVENT MARKETING AND CUSTOMER'S APPOINTMENTS OR VIDEO CONFERENCING WITH YOUR TEAM
How? You can connect with your customers, partners, suppliers and employees online. Some of the most popular live-stream tools include:
Use one of these best online learning software and platforms to fully connect with your customers and students online and monetise your live streaming.
Facebook Live: when going live on Facebook I suggest using the Facebook creators studio as it provides far more tools than the standard Facebook live video option. The time limit for live streaming on Facebook will depend on the device you're using:

Computer / API: The time limit for live streaming is 8 hours.
Mobile Device: The time limit for live streaming is 4 hours.

Facebook Workplace. This is an online collaboration tool that can help you deepen engagement with your teams with familiar features like groups, chat and video calls.
Google Meet & Hangouts: Google Meet videoconferencing service is open to anybody who wants to use it. Anybody with a Google account is able to create free meetings of up to 100 people that can last any amount of time. People not explicitly added to a meeting via a calendar invite will be automatically entered into a green room when they try to join a meeting, and only be let in when approved by the host. The free version will also not offer landline dial-in numbers for meetings.Not sure what Google tools can help you run your new online events? Check out the guide below. 
Instagram Co-Watching. New feature launch in March 2020. Allows you to view Instagram posts together with your friends over video chat. You can start a video chat by tapping the video chat icon in the Direct inbox or in an existing Direct thread, then view saved, liked and suggested photos/videos by tapping the photo icon in the bottom left corner in an ongoing video chat.
Instagram Live

: u

nlike pre-recorded Instagram Stories or IGTV videos, Instagram Live is a totally unedited live video stream that can be a great way of showing the more human side of your business. People can comment and publish questions in real-time.
JioMeet. JioMeet is India's top video conference app that offers features like WebRTC support and more. JioMeet offers an unlimited number of free calls in high definition (720p) to users and supports as many as 100 participants on a call. It does not impose a short time limit on a call's duration. Jio Platforms says a free call can be uninterrupted for "up to 24 hours" long. The service currently has no paid plans.
Skype: you can schedule, produce, and broadcast meetings or events to online audiences of up to 10,000 attendees.
Tiktok (Douyin): one of the most popular live stream apps in China. Currently, you'll need to have at least 1,000 followers to access the live stream feature.
Youtube live. As the world's number 2 most popular website, Youtube can help you live stream your marketing message to millions of users. Check out this official Youtube Digital Events Guide for marketers.
Don't miss >> Best video conferencing tips for marketing teams
17. CREATE INTERACTIVE CONTENT
One of the best ways to reach audiences is through interactive content — polling audiences for their choices, thoughts, and opinions, or educating them through multimedia content that simplifies complicated issues. This can add value to the way you convey your messages and stories.
Produce interactive content that can help you discuss issues such as those surrounding the current challenges.
18. LAUNCH AN APP 
Launch an app only if it adds value to the way your customers now interact with your products and services.
Is there a way an app can help your customers enjoy more your product or service from home?  Is there any room you can provide an online service within the app your customers would be happy to pay for?
Zoom video meetings app has unsurprisingly made it to the top of the list, as it's being used by a high number of companies and institutions for virtual meetings, but also to run webinars and virtual classes. Similarly, Google Classroom, Hangouts Meet, and Microsoft Teams have also made their way into the top 10 most installed apps on Android, further proving that people are flocking to download them for work or to attend classes from home.
Some of the most popular apps during COVID-19 are:
Houseparty blends video chat with online games has gone from a languishing social brand to one of the most downloaded.
Quibi Short films and tv series
XtraMath helps kids learn about basic mathematics
19. ACTION BASED ON TRENDS AND NEW PREFERENCES
When market dynamics change rapidly, it can be challenging to understand how your customers' needs are evolving.
Google Trends helps you to see the things people are—or aren't—searching for, almost in real-time. You can use these insights to adjust your marketing strategy and ensure you're meeting the needs of your customers.
Here are a few ways you can use Google Trends to navigate this new normal:
Quickly find major trends. Check Google Trends' Latest Stories and Insights such as "Coronavirus Search Trends" to explore curated insights and see how people are searching for a topic.
See a term's popularity over time. The "Interest over time" graph helps you understand if a term's popularity is steady, seasonal, or influenced by isolated events.
Expand your research. Determine the top and rising topics or terms that are associated with any search to uncover your customers' needs.
Adapt your strategy to local conditions. The heat map highlights countries, regions, or cities where a term is popular.
GOOGLE'S "RISING RETAIL CATEGORIES" TOOL
You can use Google's "Rising retail categories" tool to find fast-rising retail categories in Google Search, the geographic locations where they're growing, and the queries associated with them. The data gets updated daily to reflect changes in Google Search users' interests.
20. GET INFORMED WITH UPDATED MARKETING RESEARCH DATA AND TRENDS
Some of the latest marketing data and consumer research trends can be found on:
21. SUPPORT YOUR MOST VULNERABLE CUSTOMERS
How? This is time for all businesses to show up and provide support to the most vulnerable people on this pandemic. Allow elderly customers to have first access or discounted pricing for your products and or services. You can also produce a "How to buy responsibly" guide to educate customers to not bulk buy during this time and be considerate.
If you run a store, supermarket or shop that offers essential items, you can:
Product limits. ask customers to respect new product limits and only buy what they need. If they all do this, there is more than enough to go around.
Priority delivery assistance. you can also introduce priority assistance home deliveries to help the elderly, people with disabilities, those with compromised immunity and those in mandatory isolation. Create an online form for people to apply to your priority delivery assistance service.
Dedicated shopping hour. Australian supermarket Woolworths introduced a dedicated hour for the elderly and people with disabilities to shop between 7 am and 8 am before they open to the general public.
Click and collect. To help your stores cope with the huge increase in demand, you may have to suspend click-and-collect so anyone has a fair chance to get products.
Contactless deliveries. You can move to a contactless delivery service with all orders delivered to customers' front door only. All orders can be placed in reusable bags.
Keep the free handwashing stations. At least for a little bit longer.
21. OFFER A TIME-LIMITED OFFER YOUR CUSTOMERS CANNOT RESIST
FINAL NOTES AND CONCLUSION
A crisis is a great opportunity to review not only your marketing but your Business Strategic planning. Strategic planning will help you look into the sideways threads. It's the sideways threats that kill companies, If you think of Kodak and Fuji, competing in the film industry for 100 years, but then ultimately it turns out to be Instagram. Netflix is the result of a sideway thread Blockbuster did not review in due time.
The limitations presented by the current pandemic are at the same time opportunities for new business ventures. The companies that can pivot, adapt and adjust quickly to their new customers' needs and expectations will be rewarded with an increase in sales and ultimately customer loyalty.
The commerce of goods and services will never stop. So, use this crisis as an advantage to launch new features or services and emerge stronger by boldly innovating or pivoting your offering to the new customers' demands.
If you have any questions or want to share how you are using your marketing communications to help your customers, employees and people during this challenging time, you can contact us. We will be glad to hear your stories.
Last note: Is your marketing not reaching your sales targets? Stop wasting your money on marketing that is not performing? Find how you can increase your sales with our eCom boost program!
HOW TO ADJUST YOUR MARKETING DURING A CRISIS
was brought to you by…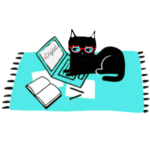 Mau is has been meowing digital marketing for 16+ years. A certified Facebook, Google Ads, SEO specialist and keynote speaker; Mau also offers marketing strategy support & digital marketing training. Mau's Digital Marketing Plan & Social Media Plan templates are used by hundreds of marketers. Subscribe to Mau's newsletter or connect on Linkedin Instagram or Facebook