THE CASE OF CREATIVITY BOOK – REVIEW BY eDigital
This month ( Dec 2014) had the opportunity to read New Zealand Colenso BBDO Planning Director James Hurman book "The case for creativity. Two decades' evidence of the link between imaginative marketing and commercial success" which reminded me the power of creativity in advertising. Reading this book was a big reminder and shout out call to try to start engaging my clients to create really powerful creative brand stories.
HOW CREATIVITY WORKS WITH EFFECTIVENESS
The greater the level of creativity the greater the level of effectiveness. Examples included the bmx bike sold on ebay with highly creative copy for almost 5 times of the buying price – also on ebay.
Extremely high correlation between award winning creative ads and award winning effective ads.
Originality is the first and most obvious characteristic of creativity. We evolved from a culture that rewarded conformity and tradition to one that celebrated individuality and innovation. The more original an ad is the more likely it will capture attention- get noticed. "In order to be irreplaceable, one must be different" Coco Channel.
An original message/argument has a better chance of persuading people because they haven't yet developed cognitive immunity to it. Example Ogilvy London 2004 when pitching the idea of "The real Truth about Beauty" campaign to Dove executives.
Interestingness is the second characteristic of creativity. An idea that is communicated clearly, but also so interesting (surprising) that people choose to spend time talking about it.
"It is vital to be interesting, it is merely important to be right" Saatchi & Saatchi UK Director of Strategy Richard Huntington.
Communication messages that touches people and make them care are also powerful messages.
If the head is seduced by "the idea", then the heart is almost certainly won over by the execution. The execution is the magic and artistic crafting of the idea; things like the music, typography, photography, unique talent.
"What great effective awarded campaigns have in common than others do not would have to be their ability to make an extraordinary idea work only because of the vital inclusion of the product" James MacGrath, Creative Chairman of Australia's Clemenger BBDO.
SOME RESEARCH EXAMPLES ON CREATIVIY
Yankelovich Research concluded that city dwellers are exposed to 3000 messages a day. People might recall 1% to the max. We consumers naturally bock and filter out the grand majority of ads. We only consume a handful that captures our attention. The reality is that most of ads are not highly creative. According to the UK Institute of Practitioners of Advertising just one out of 7000 ads might be a highly creative ad. Harvard University Research also estimated that out of the thousands of ads people are exposed every day, people might recall 72 and out of these, just 12 might have an impression in people. And out of these 12, it is unusual to recall more than 2 the next day.
Peter Field UK Marketing Consultant and Les Binet "Marketing in the era of Accountability" study shows that Creative awarded campaigns are 11 times higher on return on media investment. Creative awarded campaigns with the same buy of ESOV (Excess Share of Voice or excess of advertising spend in its category greater than its market share) generated 5.7% market share grow compared with non-awarded campaigns that generated just 0.5% lift on market share.
Eye tracking study by Tilburg University on people reading magazine ads showed that creative ads are far more likely to be noticed than non-creative ones.
Un-aided recall study by University of South Carolina on people watching 30 second ad spots both award winning and non award winning ones from the same period showed creative awarded ad spots are 2-9 times more likely to be recalled than the non awarded spots.
Consumers are generally skeptical and close-minded when processing information, so by nature they are unlikely to chance existing believes and attitudes made by rational ad claims. Creative awarded ads connecting in a less rational more visceral (emotional) way, breaks consumer mistrust and making them more likely to believe what the message says.
The companies that have been most committed to creative advertising have been among the ones outperforming the stock market. Examples included: Nike, Procter and Gamble (P&G), Swatch, Volkswagen, BMW, Adidas, Sony, Honda.
From an "Attention" economy to a "Conversation" economy. Consumers are forming opinions about brands in a new different way via real conversations offline and online. Fleishman Hillard "Digital Influence Index" confirmed consumers are spending more time on digital media (24 hours: internet, email, mobile phones) than traditional media (tv, radio, print). 2007 Study by MacCan Erickson concluded that 40% of surveyed sample have discussed about a product or service via instant messenger or email. Tip Top ice cream company re-introduced the GrapeFruit and Lemon flavors after a Facebook group was created.
40% of the top 50 UK brands have negative pr on Google results. This can be an issue when Google has become the home page for many brands. "Ford" has been typed 30 times more than visits to ford.com
"Nobody talks about brands, they talk about what interest them and sometimes it is a brand" Howard Luck Gossage
Iphone, Wii, Toyota Prius, The method (Cleaning brand), Nomis (German Football boot), Australian Four n Twenty Pies magic salad plate, New Zealand Yellow Pages tree restaurant are all different and have creating interesting stories, therefore it is worth for people to talk about them.
 ABOUT CREATIVE AWARDED AGENCIES
The most creative agencies tend to be 10% smaller (billings) than the less creative agencies. Most creative agencies have won 2.6 times as many effectiveness awards.
KEY LEARNINGS AND TAKE AWAYS
Your objective should be effectiveness, and your strategy to achieve that objective is creativity.
If you are looking to entertain a massive audience, you are better to show them something they are familiar with. Back street boys (highly engineered pop) vs Radio Head (creative work) – Dido vs Bjork (creative) – Titanic movie (adaptation) vs Independence day movie (original work). Reality is most people tend not to enjoy highly original/creative films or music.
Marketers who are "in it to win" or "in it not to lose" are much better off with a creative approach.
Creativity creates powerful word of mouth (Pizzeria Delfina example, bad customer commentary printed on employees t-shirts).
 THE LAST WORDS
The most significant different between creatively-awarded and non-awarded campaigns was in the scale of fame effects they generated. -Fame campaigns become talked not in a functional way but by virtue of the attitudes and point of view they project; encouraging brand usage by creating perceptions that the brand is far more important than before.
"Fame" campaigns not just generate increases in sales volume but also affects price sensitivity and elasticity. People are prepared to pay more for brands that people talk about. As people value more a brand, a brand is more elastic to increase its pricing with no loses in sales volumes.
Brands can buy all the awareness they can, but if the message is un-creative, people will not talk about it. Creativity creates conversations, which brings value into brands and increase financial rewards.
Greater creativity signals more effort and thus produces more favorable brand perceptions.
"MAKING ADVERTISING IS GREAT. MAKING ADVERTISING THAT WORKS IS BETTER. MAKING ADVERTISING THAT CONTRIBUTES SOMETHING OF VALUE TO THE WORLD IS EVEN BETTER" Mauricio Escobar, eDigital Agency.
MY FOUR TIPS ON CREATIVITY AND THE CREATIVE PROCESS
In the process of  creating something new you have to let it go and be relaxed between that tension of what you can control and what you cannot.
Mundane everyday experiences such as simple observations allow to open up to experiment for new things. Observing what's happening around you, open up and embracing all the factors around you that might change you, the inspiration that brings to you will be powerful fuel for your next creations.
Bad experiences or parts of life that are difficult or weaknesses are also source of challenging your thoughts and start appreciating the things you have to do different because of the difficulties or weaknesses you might have. So embracing and learning from your bad experiences or weaknesses sometimes can help you bring creativity.
Creativity is not the end but the path to ultimately build connection and trust.
THE CASE OF CREATIVITY BOOK – REVIEW BY eDigital
was brought to you by…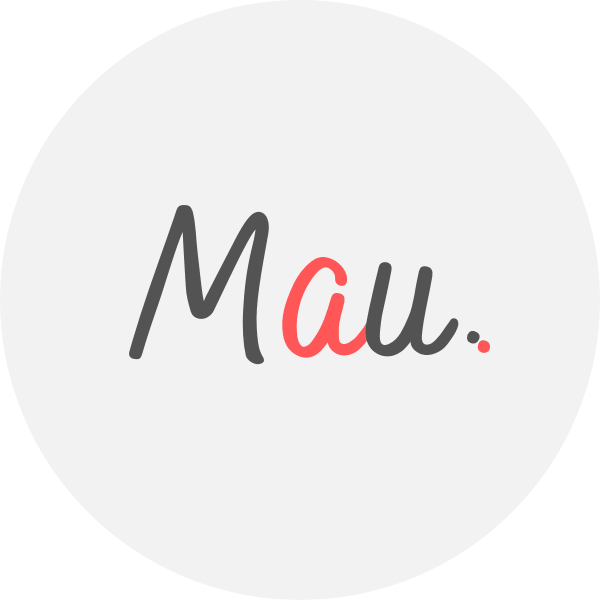 Award Winner Digital Marketer, top Linkedin Influencer, Certified Facebook / Adwords Professional, Certified SEO Consultant, StartUp Investor, Writer, Speaker. 15+ years optimising some of Australia's top brands. MAU.trains marketers via Strategy Workshops & Training Sessions inc his popular Digital Marketing Plan & Social Media Plan templates. MAU. enjoys football, latin music & hiking while teaching Digital Marketing or completing creative photography briefs and conceptual photography assignments. Subscribe to MAU.'s e-newsletter connect on LinkedIn Instagram Facebook
eDigital – Australia's "Digital Marketing" Destination
Share your opinion below 😀 ⇓