HOW TO USE MAILCHIMP MERGE TAGS – GUIDE 2019
Find below How to Use Mailchimp's Merge Tags to personalise your Mailchimp email marketing today! Curated by MAU. Senior MailChimp Marketing Specialist and trainer at eDigital.
Read > HOW TO ADD OR INCREASE INDENT ON MAILCHIMP
Read >HOW TO FIND YOUR UPLOADED AND SAVED IMAGES ON MAILCHIMP
HOW TO USE MAILCHIMP MERGE TAGS
MailChimp has a lot of great merge tags that can help you customise your email marketing campaigns.
BENEFITS OF USING MERGE TAGS ON YOUR MAILCHIMP EMAIL
You can use these merge tags to dynamically add content to your email.
With merge tags, you can include your subscribers' first and last names to make them feel special when they receive your email.
You can customise your emails based on interests your subscribers selected when they signed up for your list.
You can dynamically add the subject line and current date to the body of your email.
You can use merge tags to add links that allow your subscribers to share your campaigns on social networks, and add a sidebar that includes your Twitter profile information.
The list goes on.
This article will show you how to use merge tags and what they look like when they're live. If you have any questions that aren't addressed here, feel free to contact us. We'll be happy to assist you.
Now, let's get started!
STEP 1: FORMAT YOUR MAILCHIMP LIST INFO SO IT IS READY FOR MERGE TAGS
You can create your own merge tags based on information included in your list, such as subscribers' names and interests, and then use MailChimp's formatting tags to format them. For example, you may collect list members' first and last names, locations, and interests when they sign up for your newsletter. You can use merge tags to personalize a newsletter by including members' names the salutation.
Here's how you do it:
1. Click Lists from within your MailChimp dashboard.
2. Select the list.
3. Choose List Fields and *|MERGE|* Tags from the Settings pull-down menu.
4. Choose a list value such as FNAME (first name), or add your own merge tag if you've collected other information about your list.
Read > HOW TO CHANGE WHOLE MAILCHIMP EMAIL BACKGROUND COLOUR
You can also add your own merge tags if you've collected other information about your list, like interest groups. You can add up to 30 custom fields in your signup form. That seems like an awful lot of information, but if you collect data like location, age, gender, and various interests, you can create sophisticated campaigns that target different segments of your list. Now that you know how to locate and create custom tags with your list information, here are some ways you can format the tags.
Read > HOW TO CHANGE TEXT BLOCK COLOUR BACKGROUND MAILCHIMP
STEP TWO: |TITLE:YOUR_MERGE|
* Suppose you'd like to include the first name of each of your subscribers in the email you send them. However, you're not sure if all your subscribers properly capitalized their first names when they signed up for your list. One person may have entered his name as "JOHN" and another might have signed up as "sAlly."
Read > NEW OPTIMAL MAILCHIMP IMAGE SIZES
Continue learning how to use merge tags on Mailchimp by downloading the official guide below…
Read > HOW TO FIND A MAILCHIMP LIST ID
how to use merge tags mailchimp guide pdf
Read > BEST MAILCHIMP MARKETING COURSES
Read > HOW TO SET UP MAILCHIMP SOCIAL CARDS
HOW TO USE MAILCHIMP MERGE TAGS
was brought to you by…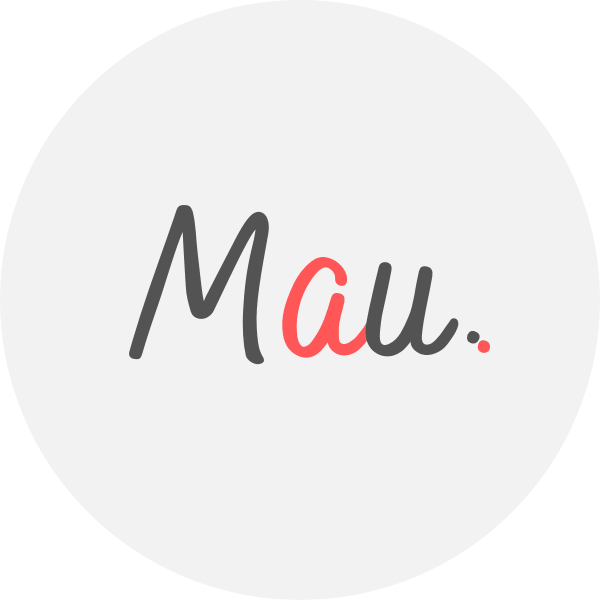 Award Winner Digital Marketer, top Linkedin Influencer, Certified Facebook / Adwords Professional, Certified SEO Consultant, StartUp Investor, Writer, Speaker. 15+ years optimising some of Australia's top brands. MAU.trains marketers via Strategy Workshops & Training Sessions inc his popular Digital Marketing Plan & Social Media Plan templates. MAU. enjoys football, latin music & hiking while teaching Digital Marketing or completing creative photography briefs and conceptual photography assignments. Subscribe to MAU.'s e-newsletter connect on LinkedIn Instagram Facebook
eDigital – Australia's "Digital Marketing" Destination
Share your opinion below 😀 ⇓
Read > MAILCHIMP CUSTOMER SUPPORT DETAILS