HOW TO TURN BIRTHDAY NOTIFICATIONS OFF ON LINKEDIN
Find out how to turn those annoying "birthday" notifications off on Linkedin. Stop receiving "birthday" notifications on your Linkedin feed.
Read 👉 Best LinkedIn Marketing Tools
HOW TO TURN BIRTHDAY NOTIFICATIONS OFF ON LINKEDIN
Are sick of seeing those annoying Linkedin birthday notifications that read "Wish Andrew a Happy Birthday". Learn how to turn those Linkedin birthday notifications off inviting you to congratulate Linkedin connections with the below steps and instructions.
The below steps are for Desktop but you can also manage your notification settings from your Linkedin App.
STEP 1: Log in to Linkedin with the right account you want to turn work anniversaries notifications off
STEP 2: Go to Linkedin Notification Centre
STEP 3: Scroll down until you find the "Birthdays in your Network" option
Popular >> How to remove an employee from a LinkedIn company page
STEP 4: Turn the "Birthdays in your network" option off
STEP 5: Viola! You will no longer be notified about job changes of your Linkedin network
Read 👉 How to discover LinkedIn users nearby
strong>Final tip: are you not hitting your sales targets or your ads are not performing? Get an expert marketer to support you the whole year and help you boost your sales today!
This article was brought to you by…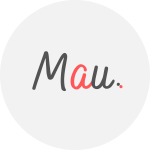 Mau is a Senior Digital Marketing Specialist with 15+ years helping clients solve their digital marketing challenges. Mau is a certified Facebook & Adwords Professional, Certified SEO Consultant and industry speaker. Mau trains marketers via Strategy Workshops & Training Sessions inc his popular Digital Marketing Plan & Social Media Plan templates. Subscribe to Mau's e-newsletter connect on LinkedIn Instagram Facebook