HOW TO BECOME A LINKEDIN INFLUENCER IN 2019
Find below all the steps and instructions on how to become a LinkedIn influencer in 2019. Written by MAU. Senior Digital Marketing Specialist at eDigital.
LinkedIn Influencers are welcome by invitation only and comprise a global community of 600+ of the world's foremost thinkers, industry leaders, and innovation minds. As leaders in their industries and geographies, they discuss newsy and trending topics.
At the moment, Linkedin does not accept Influencer applications. However, the list of Influencers changes throughout the year. LinkedIn Influencer Program team regularly evaluates existing Linkedin Influencers to work only with the most engaged, prolific, and thoughtful influencers and to ensure that their expertise matches Linkedin members' interests.
Being a Linkedin Influencer translates to an opportunity to reach a larger audience and spur more engagement going forward.
HOW DOES THE LINKEDIN INFLUENCER PROGRAM WORKS?
A team of Linkedin editors works with influencers to create content in the form of articles and posts that LinkedIn believes make LinkedIn members more informed professionals and spark thoughtful conversations.
LINKEDIN TOP VOICES / INFLUENCERS 2018
The official LinkedIn Top Voices / Influencers of 2018 has not been released yet. LinkedIn uses a combination of data and editorial signals designed to capture the voices making a mark in their industries, region, and country. This includes:
Engagement (likes, comments and shares across each member's articles, posts and videos)
Growth of followers tied to publishing activity
Number of times the writer had been featured in editorial channels, a signal of high-quality content.
The list reflects publishing activity over a 12-month period, from November 2017 to November 2018. As with all LinkedIn Lists, they excluded LinkedIn and Microsoft employees from consideration.
HOW CAN I FIND THE LAST OFFICIAL LISTS OF LINKEDIN TOP VOICES AND INFLUENCERS?
Yes you can, please find below the last official list of Linkedin Top Voices and Influencers.
TOP 10 LINKEDIN INFLUENCERS 2017 – THE LIST
Ian Bremmer | President & Founder, Eurasia Group and GZero Media
Justin Trudeau | Prime Minister, Canada
Mohamed El-Erian | Chief Economic Advisor, Allianz
Liz Ryan | Founder & CEO, Human Workplace
Sallie Krawcheck | Co-Founder & CEO, Ellevest
Naomi Simson | Founder, Red Balloon
Adam Grant | Organizational Psychologist, The Wharton School
Sanyin Siang | Executive Director, Fuqua/Coach K Center on Leadership and Ethics at Duke University
Beth Comstock | Vice Chair, GE
Nicholas Thompson | Editor in Chief, Wired Magazine
"These are top professionals with great Linkedin profiles whose insights can help you start your own discussions, lead to different ways of thinking, problem solving or provide tips that you might not get elsewhere that can give you a competitive advantage" Mauricio E. 
LINKEDIN TOP VOICES IN RETAIL 2017
LinkedIn unveiled a list of 10 analysts, observers and practitioners whose insights into retail stood out throughout 2017.
CB Insights Senior Retail and CPG Analyst Zoe Leavitt
Euclid Analytics CEO Brent Franson
Iterate.ai Co-Founder and CEO Jon Nordmark
Eastman Chemical Company Business Development Manager of Textiles Susanna Koelblin
Fung Global Retail and Technology Managing Director Deborah Weinswig
Randa Accessories Chief Marketing Officer and EVP David Katz
Regal Content Consultant Kieron Johnson
Wharton Professor Gad Allon
Euromonitor International Head of Retailing Michelle Grant
National Retail Federation President and CEO Matthew Shay
LINKEDIN TOP VOICES IN ECONOMICS 2017
Jeffrey Towson | Professor of Investment, Guanghua School of Management
Lex Sokolin | Global Director Fintech Strategy, Autonomous Research
Henri Arslanian | Fintech & Regtech Leader, Hong Kong at PwC
Stephen Yeboah | Founder & CEO, Commodity Monitor
Ritesh Kumar Singh | Group Chief Economist, Raymond Limited
Joshua Brown | CEO, Ritholtz Wealth Management
Alicia Garcia-Herrero | Chief Economist for Asia Pacific, NATIXIS
Krishna Memani | Chief Investment Officer, Oppenheimer Funds
Danielle DiMartino Booth | President, Money Strong
Theodora Lau | Director of Market Innovation, AARP
LINKEDIN TOP VOICES IN EDUCATION 2017
Heather McGowan | Co-Founder, Work to Learn
Paul Gordon Brown, PhD | Director of Curriculum, Roompact
Josie Ahlquist | Digital Leadership Speaker, JosieAhlquist.com
Karen Gross | Senior Counsel, Finn Partners Company
Xavier Pavie | Professor, ESSEC Business School
Shanika Robinson | Student Success Coach, Dallas County Community College District
Swati Agarwal | General Manager, Social Venture Partners Hyderabad
Jesse Martin | Director, The Academy for the Scholarship of Learning
Karl Kapp | Professor of Instructional Technology, Bloomsburg University
Tom Vander Ark | CEO, Getting Smart
LINKEDIN TOP VOICES IN THE UK 2017
Richard Branson | Founder, Virgin Group
James Caan | CEO, Recruitment Guide
Paul Polman | CEO, Unilever
Bernard Marr | Author and keynote speaker
Winnie Byanyima | Executive director, Oxfam
Azeem Azhar | CEO, Exponential View
Meabh Quoirin | Co-owner and CEO, Foresight Factory
Chris Parr | Digital and communities editor, Times Higher Education
Alistair Cox | CEO, Hays
Sarah Wood | CEO, Unruly
LINKEDIN TOP VOICES IN INDIA 2017
Muqbil Ahmar, environmentalist, social entrepreneur, tech evangelist and editor
Shalini Prakash, Venture Partner, 500 startups
K Yatish Rajawat, CEO, LocalCircles
Vartika Kashyap, Marketing Manager, ProofHub
Parag Kar, Vice President of Government Affairs, India & South Asia, QUALCOMM
Prof Dr Ajit Patil , Professor of Marketing, Management & Retailing at Sydenham Institute of Management
Hari T.N, Head of HR at Big Basket and Strategic Advisor, The Fundamentum Partnership
Anuja Lath, Co-founder, RedAlkemi and Founder, OnPowerWeb
Swati Jena, Founder of GhostWritersWorld
Tamal Bandyopadhyay, Consulting Editor, Mint
Prabal Basu Roy, CEO, Diptish Investment and Fund Advisors Inc
Adhil Shetty, CEO, Bank Bazaar
Nirmit Shah, LinkedIn campus editor and student
Procyon Mukherjee, Chief Procurement Officer, LafargeHolcim
Annesha Dutta, Founder of @AskAnnie
LINKEDIN TOP VOICES IN ADVERTISING 2017
Veronica Norcross, Managing Director, Client Services, Wavemaker
Scott Shamberg, U.S. CEO of Performics
Keith Mackay, President, Blue 449
Alberto Brea, Executive Director, Strategy and Planning, Ogilvy & Mather
Tom Goodwin, EVP, Head of Innovation, Zenith USA
Jeremy Katz, Worldwide Editorial Director, Ogilvy & Mather
Sean Muzzy, Chief Product and Platform Officer, Neo Worldwide
Keith Mackay, President, Blue 449
Sean Reardon, CEO, Zenith, Moxie, and MRY
Jill Sherman, SVP, Social Strategy, Digitas
TOP 22 LINKEDIN INFLUENCERS 2016 LIST
Mohamed El-Erian | Chief Economic Advisor, Allianz
Liz Ryan | Founder and CEO, Human Workplace
John Battelle | Founder, EIC, CEO, NewCo
Vivek Wadhwa | Distinguished Fellow at Carnegie Mellon University College of Engineering, Silicon Valley
Jill Schlesinger | Business Analyst, CBS News
Sallie Krawcheck | CEO and Co-Founder, Ellevest
Ian Bremmer | President, Eurasia Group
Jeff Selingo | Author, "There Is Life After College"
David Sable | Global CEO, Y&R
Betty Liu | Founder & CEO, Radiate Inc.
Richard Branson | Founder Virgin Group
Ryan Holmes | CEO Hootsuite
Bill Gates | Co-chair, Bill and Melinda Gates Foundation
Meg Whitman | CEO, Hewlett Packard Enterprise
Arianna Huffington | Founder, Thrive Global
Jeff Weiner | CEO, Linkedin
David Edelman | Director, Project on Technology, the Economy, and National Security at the Massachusetts Institute of Technology MIT
Clara Shih | Founder, Hearsay
Betty Liu | Founder, Radiate
Andrew Chen | Growth Manager, Uber
Anil Dash | CEO, Fog Creek Software
Mary Barra | Chairman & CEO, General Motors
MUST READS
HOW TO BECOME A LINKEDIN INFLUENCER
was brought to you by…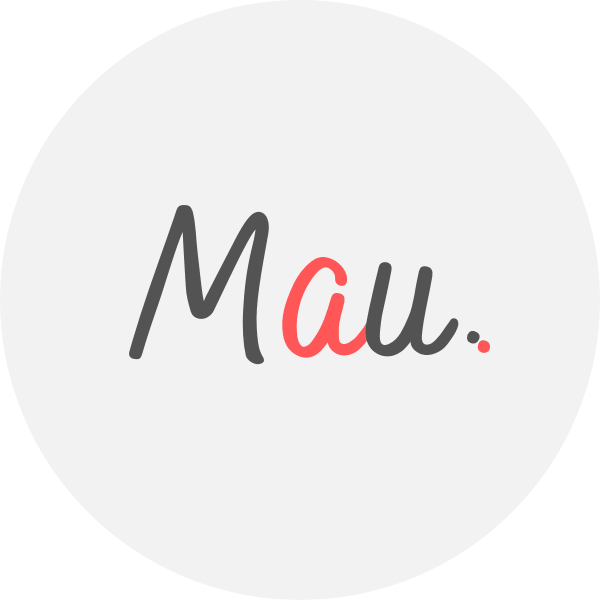 Award Winner Digital Marketer, top Linkedin Influencer, Certified Facebook / Adwords Professional, Certified SEO Consultant, StartUp Investor, Writer, Speaker. 15+ years optimising some of Australia's top brands. MAU.trains marketers via Strategy Workshops & Training Sessions inc his popular Digital Marketing Plan & Social Media Plan templates. MAU. enjoys football, latin music & hiking while teaching Digital Marketing or completing creative photography briefs and conceptual photography assignments. Subscribe to MAU.'s e-newsletter connect on LinkedIn Instagram Facebook
eDigital – Australia's "Digital Marketing" Destination
Share your opinion below 😀 ⇓