THE BEST LINKEDIN PROFILE TIPS FOR MARKETERS
Find below some of the best Linkedin profile tips for marketers. Regardless of what type of marketing role you have, there are many benefits of having a well-curated Linkedin profile as it can help you be found for new opportunities such as jobs, business leads, partnerships and mentorship.
Creating and maintaining a successful Linkedin profile is easier than you think.
TOP TIPS FOR PUBLISHING A SUCCESSFUL MARKETING  RELATED LINKEDIN PROFILE
A professional photo starts a professional conversation. Yes, hire a professional portrait photographer and explain in more details what type of professionals you want to see your Linkedin photo and for what reasons (hire you, mentor you, etc). It is extremely important you handle a great brief to your photographer before the session.
Make your past roles shine. Add your past and current positions with your top 2-3 key achievements. Focus on achievements far more than responsibilities or tasks you needed to complete or were responsible for.
Add all your completed courses. Have a brief summary of your education and key recognitions – this makes it easier for your professional network and recruiters to find you.
Make finishing touches by adding your location and skills
Personalise your summary. Not sure what to say in your summary? Linkedin is making this simple for you by providing a suggested summary – you just need to personalise that initial suggested summary Linkedin auto-creates for you. Include key phrases you want to be found for.
Publish snackable updates. Small updates can lead to big opportunities like a new role or getting discovered by potential business partners, so start by updating your profile today.
Below is a great infographic from our Linkedin friends sharing their best tips for a successful Linkedin profile.
https://www.edigitalagency.com.au/wp-admin/upload.php
Popular Linkedin articles
Last note: Is your marketing not reaching your sales targets? Stop wasting your money on marketing that is not performing? Find how you can increase your sales with our eCom boost program!
BEST LINKEDIN PROFILE TIPS FOR MARKETERS
was brought to you by…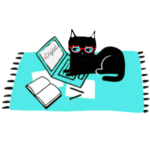 Mau is has been meowing digital marketing for 16+ years. A certified Facebook, Google Ads, SEO specialist and keynote speaker; Mau also offers marketing strategy support & digital marketing training. Mau's Digital Marketing Plan & Social Media Plan templates are used by hundreds of marketers. Subscribe to Mau's newsletter or connect on Linkedin Instagram or Facebook