THE BEST 38 NEW YEAR'S RESOLUTION IDEAS A FRIEND WILL THANK YOU FOR
Find below the best 38 New Year's Resolution ideas a friend will thank you for. Curated by MAU. Digital Marketing Specialist at eDigital.
YOU CAN HELP US 
 Make a small contribution today so we can continue publishing free content 
THE BEST 38 NEW YEAR'S RESOLUTION IDEAS A FRIEND WILL THANK YOU FOR
The new year is coming and we all want to make a commitment to improving the way we live, enjoy, nurture ourselves and others around us.
The first thought is "All about me" resolution ideas: get fitter, earn more cash, find a new job, find a new love, etc.
But,
There is a another type of resolution ideas…
Resolution ideas a friend will thank you for!
These are powerful action, activities you can complete during the year that will bring not only rewards to your wellbeing but also to the wellbeing of a good friend, one of your "besties" or some of your friends.
Being aware of some New Year's resolution ideas that can also benefit other humans you value is important because the more you can contribute the more meaning and enjoyment you will find during the year.
Below is our humble list of some of the best New Year's Resolution ideas we think a friend or a family member will thank you for.
Enjoy the list and share it with your friends and family.
THE BEST 38 NEW YEAR'S RESOLUTION IDEAS A FRIEND WILL THANK YOU FOR
A surprise visit to the hospital! Visit a friend who is ill in a hospital will make a lot of difference to her/his day.
Team up for #veganuary! Help a friend become vegan for a month!
Offer financial aid or to that friend who hastily needs some cash. Lending some cash to a friend who is on economic hardship. Want an extra challenge: let your friend decide how he will pay you back.
Sweat it off baby! Take a friend – who never exercises – for a workout session even if it is a 20 minute one.
Help someone you do not fancy. This is not an easy one. Help that friend of a friend who you don't necessarily fancy solve an issue.
Zen times! Build your natural high with a friend. Invite a friend to partner with you for an 8 week no-coffee meditation mornings.
#healthyfoodchallenge Invite a friend – who eats badly – to join you on a healthy month challenge: you can choose: no salt, no sugar, no carbs, no processed food, et.
Be the connector. Do you know a friend who is desperately trying to sell something? You may know of someone who could buy it. Get both together.
Never stop dancing! Invite a friend for a surprise "dance night out" or an Airbnb experience that includes dancing.
Help a friend find a better job by either making introductions or mentor her/him.
Become an investor of a friend's new venture.
Teach a friend about the importance of saving money. Make a specific time to offer tips and skills to successfully manage finances.
Be a #dryjanuary partner in crime of a friend who is having issues with alcohol.
It is time to take that friend out! Book more time out with friends – less time on the couch
#Savewaterchallenge #saveelectricitychallege. Invite a friend to join you in a save water or save electricity initiative. Some ideas can be set up a dry toilet and use it for a year. This means if you go to the toilet at least once a day (2 litres in a conventional flush will be saved) this means 730 litres of water during the year. If you are doing this challenge with a friend, this means you two will be saving around 1500 litres of water in a year.
Invite a friend to discover with their own neighbourhood or city. Some people just cannot be bothered to explore their surroundings by themselves but if you invite them, they will be happy to go with you.
Sing "happy birthday" to a friend who didn't expect you to remember her/his birthday.
Candles and relaxation night. Get a couple of essential oils and a nice sofa bed and spoil a friend with an unforgettable massage.
Private garage sale party! Showcase all the things you no longer use at home and invite friends to party at your place and take anything they want.
Find out when your friend has holidays or time off and book that trip you dream of having with your bestie.
Become a volunteer for your friend on that crazy day!. Surprise your friend with a "volunteer visit" on that day you know she/he will be crazy busy. Rock up and say I am here to help you with anything!
Tell the world you support your friend's charity or not-for-profit. By making a great non-expected donation.
Translate for me, please! Hire a friend for a couple of hours a week to teach you that language you always wanted to learn.
Give a genuine compliment to a friend's physical imperfections. Tell her how much you love the fact we are all not that perfect and the joy you have with her/his imperfection.
Quit your job and join the excitement of building a new venture with your best friend. Take the plunge and risk this year! if it does not work, well you can then get another job.
Write a "Miss you" letter! Send a real letter to that amazing friend that you have not seen in ages.
Sweet and nice with the planet! Invite a friend to join you on a sustainable day. "No plastic month" "no car day" etc.
Sing until you die! Invite a friend for a surprise "karaoke" night out.
Get your freedom out! Go out naked with a friend on a rainy day, skinny dip in the ocean, river or lake.
Serenade your bestie with a surprise "I Love you" announcement. Yeah, it is time to tell your bestie how much you love her/him.
Music yeah! Hire a friend to teach you how to play an instrument, she might never know she can actually be a great teacher.
Invite a friend to live with you for a season. Start with a "one-week" invitation with the last day gathering to announce you would love to have him/her as a housemate.
Offer a new year mentorship support to a friend of the son or daughter of a friend.
Invite a friend to mentor you in an area you need support: work skills, communication skills, leadership, negotiation, business skills, spirituality, life coaching, etc. By making the space for a friend's knowledge and experience to be listened and valued, you are indeed helping your friend too.
Enrol your bestie in a course she/he always wanted to participate and make it a surprise trip day. Tip: gift her/him with one of our Digital marketing consulting sessions  only if she/he really needs it.
Build up together. Donate a weekend of your time to help a friend build her house or complete her/his renovation.
Share the comfort of your house with that friend who might not have it, Do you have the most amazing cinema room in town? Invite that friend who does not even have a small tv for a movie night at your house. Same applies to your swimming pool, etc.

Support

e

Digital by making a small contribution today so we can continue publishing free content 
PRINT THIS A4 POSTER AND START TICKING SOME FEW ONES THIS NEW YEAR! 
PIN IT TO YOUR PREFERRED PINTEREST BOARD!
BEST NEW YEAR'S RESOLUTIONS IDEAS YOU FRIENDS WILL THANK YOU FOR
was brought to you by…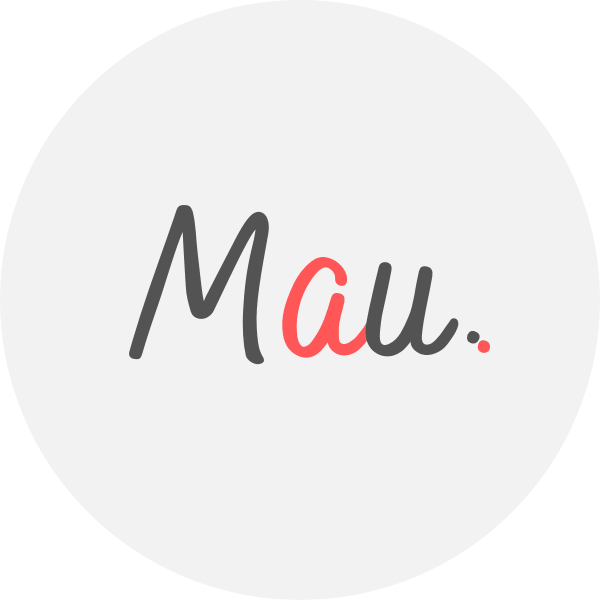 Award Winner Digital Marketer, top Linkedin Influencer, Certified Facebook / Adwords Professional, Certified SEO Consultant, StartUp Investor, Writer, Speaker. 15+ years optimising some of Australia's top brands. MAU.trains marketers via Strategy Workshops & Training Sessions inc his popular Digital Marketing Plan & Social Media Plan templates. MAU. enjoys football, latin music & hiking while teaching Digital Marketing or completing creative photography briefs and conceptual photography assignments. Subscribe to MAU.'s e-newsletter connect on LinkedIn Instagram Facebook
eDigital – Australia's "Digital Marketing" Destination
Share your opinion below 😀 ⇓